There are certain places destined to become instant classics. Smale Riverfront Park is one of those special places.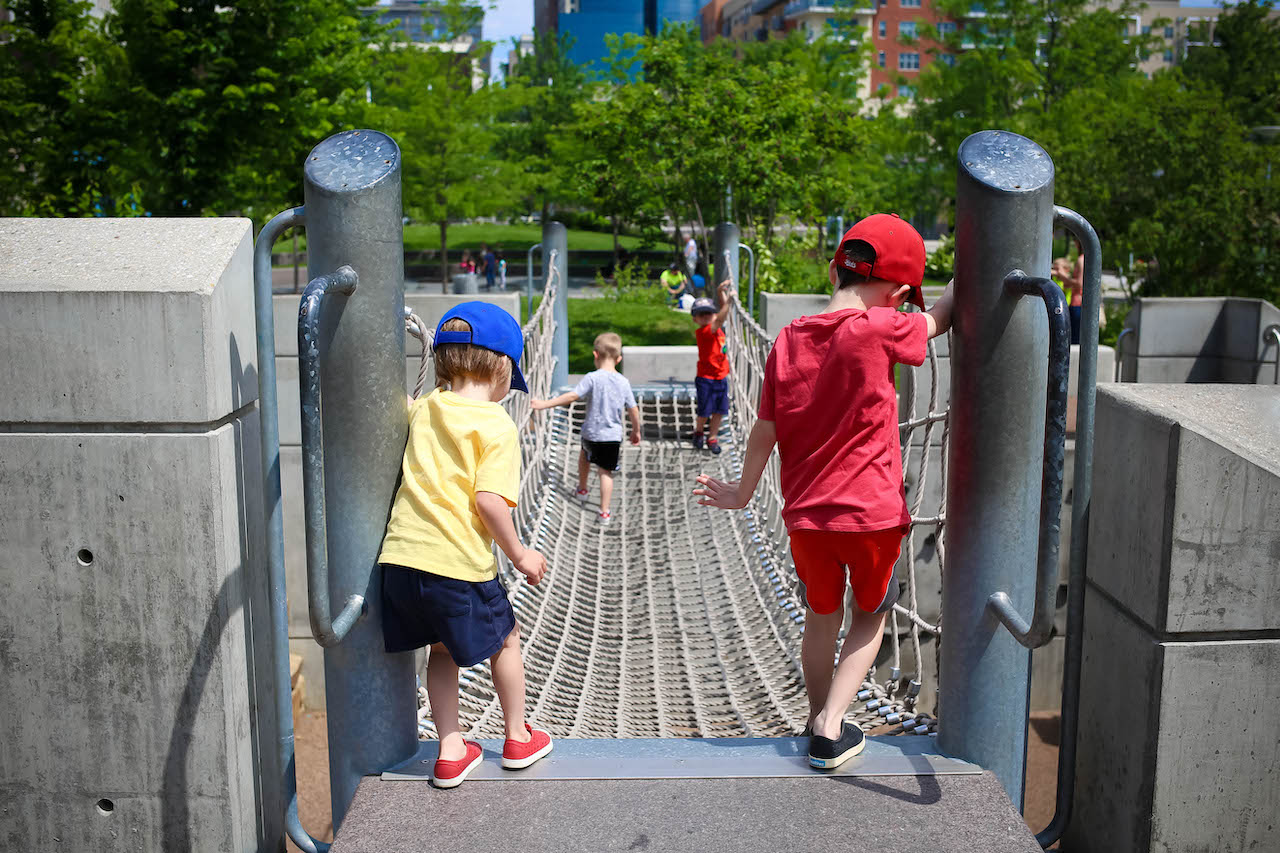 Located right on the river in downtown Cincinnati, Smale has become a presence in the Queen City's iconic riverfront since opening a decade ago. It's easy to see why; between the different playgrounds (P&G go Vibrantscape, River Play, Heekin Family/PNC Grow up Great Adventure Playground, Fath Fountain), always-happening events, and endless green spaces perfect for eating and relaxing, this is a Cincinnati park that just oozes Cincy kid appeal. Smale has been a regular on our summer parks rotation for years now; a destination that's always met with an enthusiastic chorus of approval.
Must-visit spots at this waterfront park include the rope bridge at the Adventure Playground; and really, the entire Adventure Playground, which boasts an Insta-perfect photo op of the iconic Roebling Suspension Bridge. Speaking of which, this span covers a larger-than-life checkers board, a game my kids always (mysteriously) seem to win. The larger-than-life fun continues with Smale's massive, playable piano. You know that scene in Big where Tom Hanks crushes it with the toe tap piano? You can totally reenact that scene at Smale Park. This piano is huge, and kids will absolutely love running up and down the keys…though they probably won't get the film reference.
Of course, on a hot summer day in the Queen City, there's nothing better than a good, old-fashioned splash park, and the various water features, giant interactive auger, and fountains at Smale never disappoint.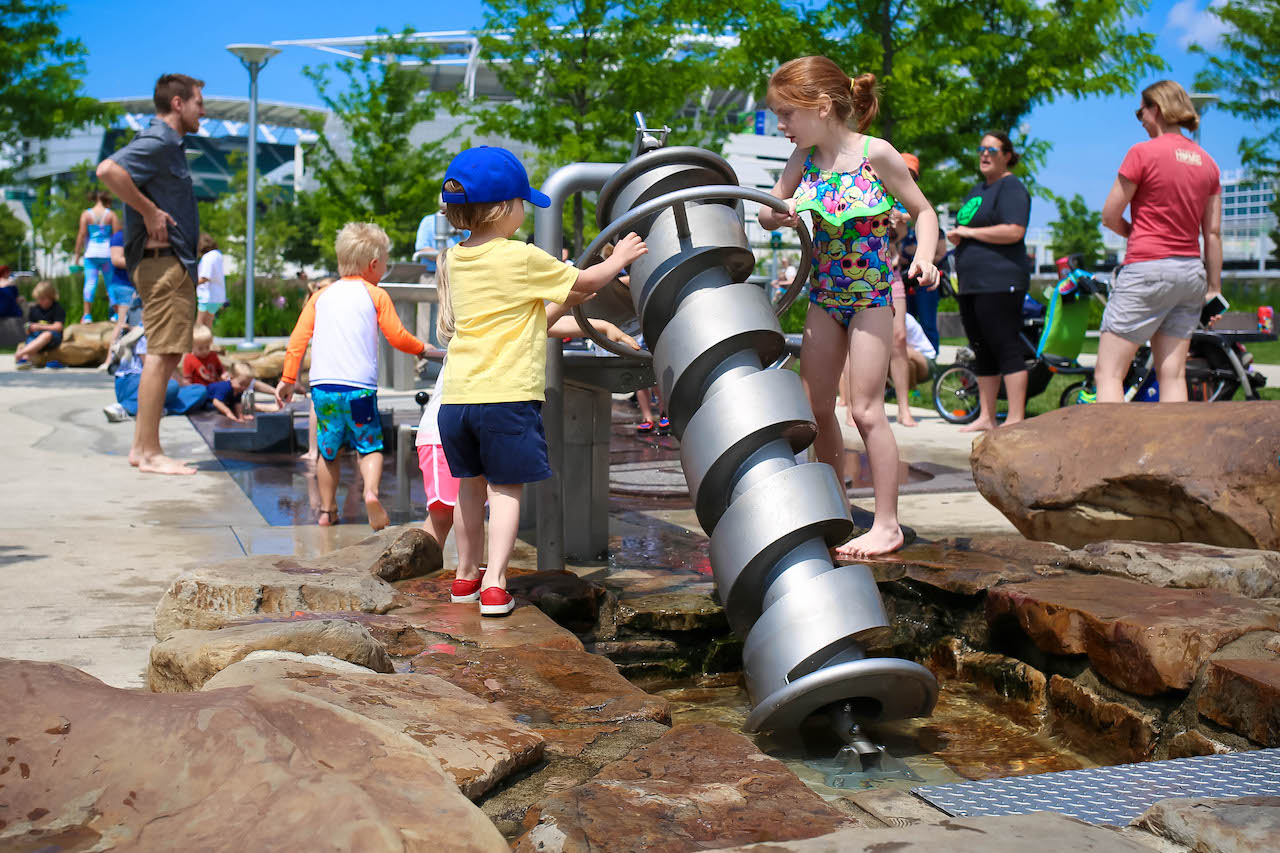 Smale Riverfront Park is every Cincinnati kid's dream come true: part water park, part playground, with a carousel thrown in for good measure. It's a Cincinnati icon; a place my kids will surely return with their own kids someday. Hopefully they'll invite me along, too.
Smale Riverfront Park, 166 W. Mehring Way, downtown
Facebook Comments
---