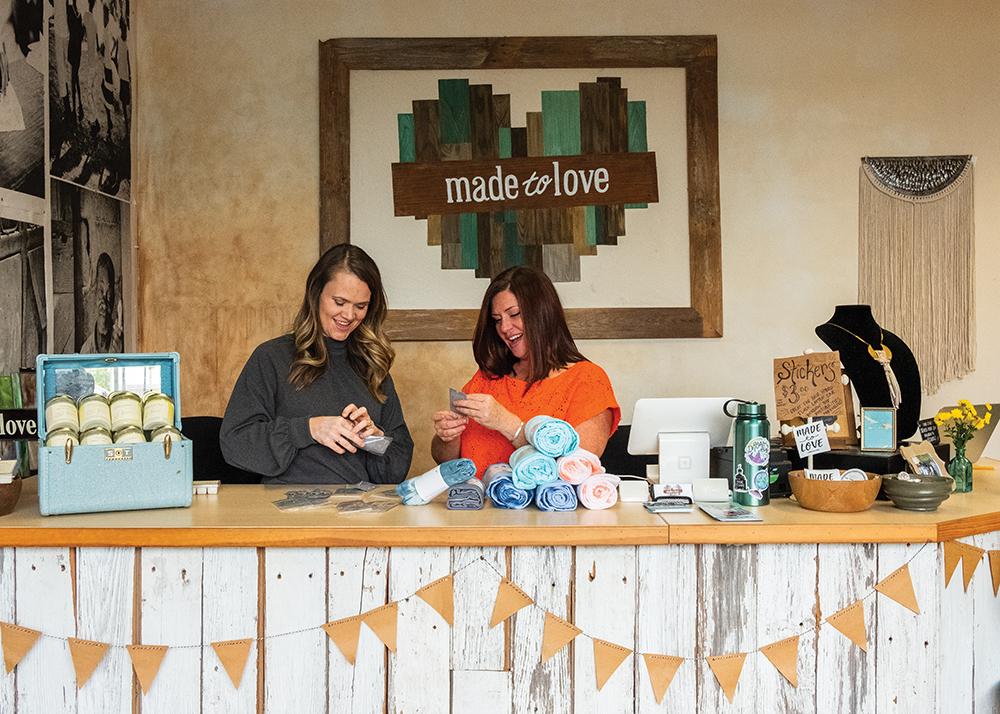 After a catastrophic earthquake devastated Haiti in 2010, life for locals was completely turned upside down. Among the missionaries who set out to aid the country's recovery was Hamilton firefighter and resident Tony Harris. While abroad, he met Kelly Crowdis, a long-term missionary who sold handmade Haitian goods as souvenirs to visiting missionaries. This fair trade–style exchange inspired Harris, and, five years later, he and his wife, Christin, opened Made to Love, a fair trade storefront in downtown Hamilton that sells Haitian-made goods and donates all proceeds back to the artisans. The goal? To send as many Haitian children to school as possible.
"School [is] about $250 per year, so if you've got several kids, there's no way you could afford to send a child to school," says Shari Miller, who co-founded Made to Love with the Harrises and serves as the store's social media and marketing manager. "What Kelly was doing in her house…was taking the profit from those souvenir sales and giving them to the parents [and] kids to help subsidize their education."
Spearheaded by Christin, the store's product developer, Made to Love curates a completely handmade and unique inventory ranging from jewelry to coffee. While she buys some of the products online, most are purchased in Haiti, where Christin and Miller try to visit at least once a year. "We love to hear [the artisans'] stories, too, because why they started what they're doing is such an amazing component to be able to tell a customer," Miller says.
It's these personal interactions that make Made to Love more than just a way to donate to the revitalization of Haiti. The Harrises, in collaboration with Miller and the store's 10 volunteers, are dedicated to upholding the dignity of each donation. Not only does Made to Love help send more than 500 children to school every year, but it also offers the Hamilton community an easy way to help others. Miller says she knows the community wants to do more than just donate, but they don't know how. Made to Love has changed that. "If you throw money at something, how are you solving it? You're not. You're not teaching [people] dignity, you're not showing them pride in a product…that's something that's been stripped from Haiti," Miller says. "I think the most important thing that we can do for Haiti is [showing its communities] that what they do matters."
Made to Love, 6 S. Second St., Hamilton, (513) 341-6231
Click through our gallery to view more photos of Made to Love:
Facebook Comments