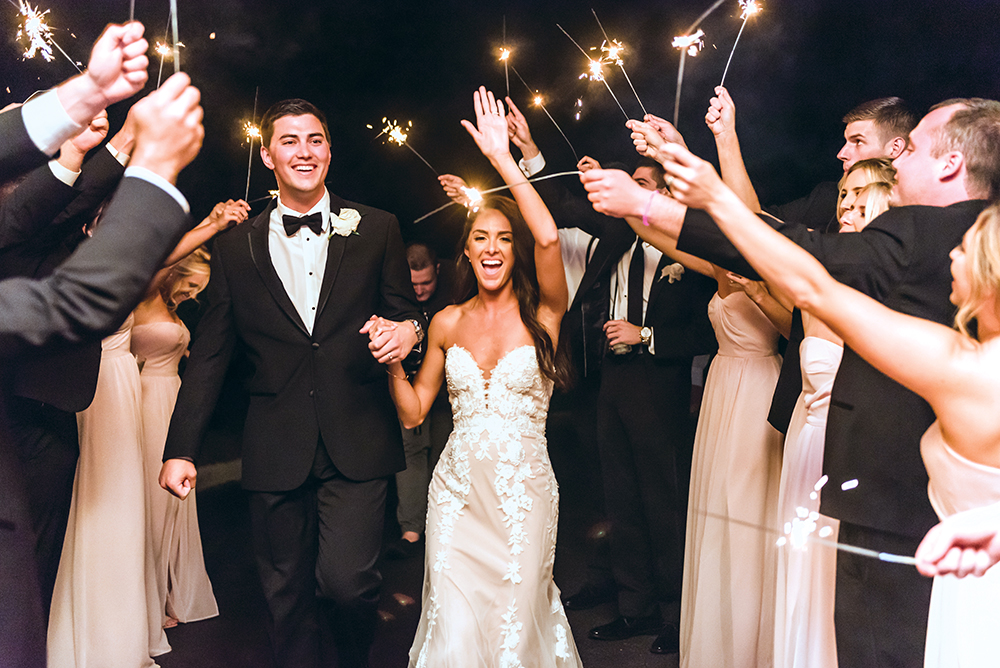 Ashley Adams and Alex Corna fell for each other when they met in the sixth grade. Finally dating toward the end of high school, their romance endured a long-distance college commute, and seven years later he asked her to marry him. The couple tied the knot on June 22, 2019.
The married couple felt like they were on top of the world when they made their grand exit at the end of the evening through a tunnel of sparklers held up by friends and family. Ashley and Alex shared their long history with their guests by pinning personal snapshots of their adventures together over the years to an ornate reclaimed picture frame.
The happy couple currently lives in Montgomery. The bride is a kindergarten teacher in the Forest Hills School District, while the groom is a sales specialist at American Family Insurance.
Click through our gallery to see more photos from Alex and Ashley's wedding:
Facebook Comments