Housed in a 150-year-old firehouse that once belonged to Walnut Hills's Fire Company 16, Fireside Pizza serves up wood-fired specialty pizzas and a diverse beer lineup. The pizza place, founded in 2007 by Mike Marschmann, Drew Simmon, and Elias Leisring, has recently seen a few changes, thanks in part to new owner Sam Dobrozsi, who bought the business in October of last year.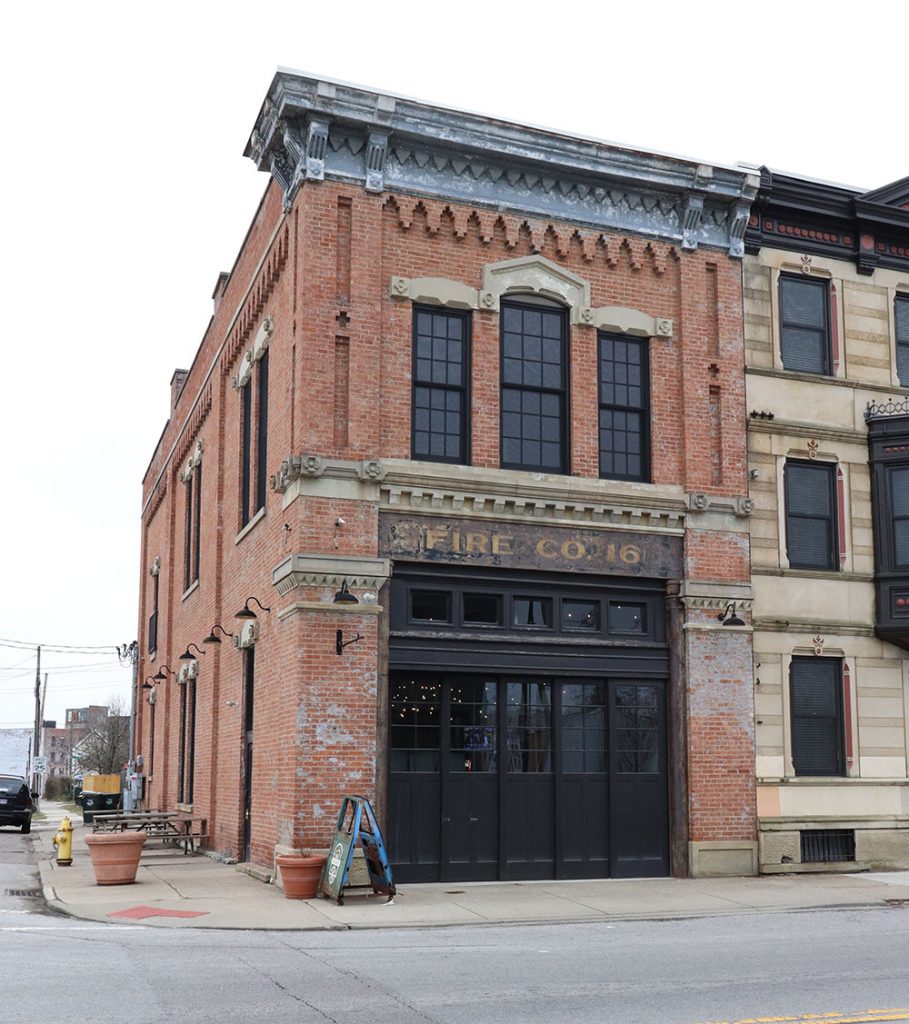 "There have been probably hundreds of little projects," says Dobrozsi, including filling out the beer menu, adding a hot sauce bar, and decorating with string lights and artwork from local artists. "It's just my take on what the restaurant needs," he says. It's his goal to put a renewed focus on customer experience and hospitality in a casual dining setting, and he hopes diners will linger to partake in board games and a new mini library.
Coming from roles at restaurants Sotto, Trio, and Nada, where he wore a suit and at times served celebrities, Dobrozsi says the casual atmosphere is a welcome change. "It's nice to serve 'normal people' at Fireside," he says. "It's a place where teachers, firefighters, and police [officers] eat."
New head chef Nick Linthicum—the former executive chef of Gracie's in Middletown—fires up the pizza oven, dishing out the restaurant's tried-and-true favorites.
Along his journey in the industry, Dobrozsi worked for previous Fireside owner Elias Leisring at his flagship restaurant Eli's BBQ, and the two remain close since the business deal. "Elias is one of my best friends," he says. "Eli's BBQ has a lot of cultural parallels with Fireside." The restaurateur's influence remains on the menu today in the classic Eli's BBQ Pie.
As Dobrozsi uses his experience to define the next chapter of Fireside's established identity, the firehouse pizza spot continues to set itself apart, in the tastiest way possible.
Fireside Pizza, 773 E. McMillan St., Walnut Hills, (513) 751-3473
Click through our gallery to view more photos of Fireside Pizza:
Facebook Comments