Fifth Third Bank, headquartered in Cincinnati, continues to underscore its commitment to diversity and inclusion in all its business operations. From recruiting talent to inclusive practices, Fifth Third is a leader locally and nationally and was recently named to the 2022 Forbes list of Best Employers for Diversity. Among the initiatives the financial services company invests in annually is Project SEARCH, a program that has been operated by Fifth Third for more than 17 years in Cincinnati and 15 years in Grand Rapids, Michigan.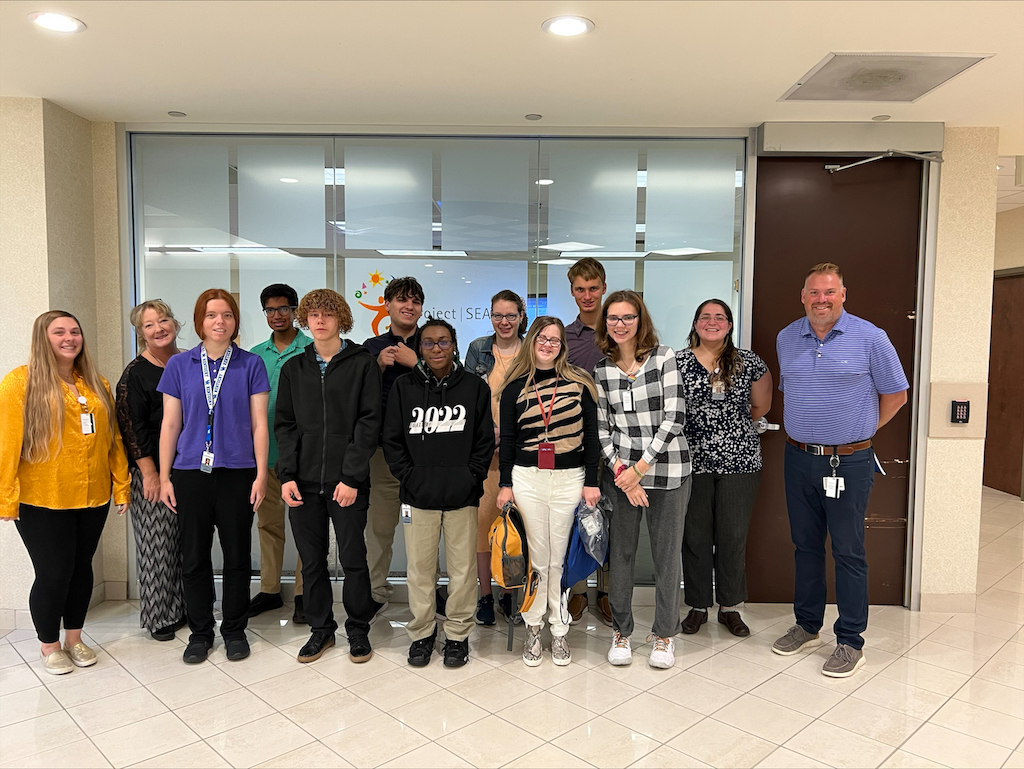 The Project SEARCH program, which focuses on individuals with intellectual and developmental disabilities, was founded by Erin Riehle, current senior clinical director in the department of disabilities services at Cincinnati Children's Hospital Medical Center. The program's purpose is to partner with companies to train, educate, and transition individuals with disabilities into the workforce. The one-year program immerses high school students into a variety of jobs. For the interns who train at Fifth Third, more than 75 percent of participants are ultimately hired. "Young people with developmental disabilities often miss out on early work experiences," says Riehle. "As a result, people around them might think that they aren't capable of being employed, but really they just haven't had the opportunity to show what they can do. Fifth Third Bank has been a great friend to Project SEARCH from the very beginning [and] was one of the first businesses outside of Cincinnati Children's to adopt the Project SEARCH model. Over the years they have embraced the model and have supported it in many ways."
Fifth Third has trained more than 375 individuals through Project SEARCH and the company continues to invest in the program. Since 2007, Fifth Third has hosted golf outings that have raised more than $1.6 million. "[Project SEARCH] is a way for us to bring in talent and provide an inclusive environment that we're actively cultivating here at the bank," says Mitch Morgan, vice president and senior manager for inclusion and diversity at Fifth Third. "It doesn't just give folks a job. It gives them a life, a career, and [a way] to be active in society."
Fifth Third was also the first bank to design a checking account for the Achieving a Better Life Experience program, known as ABLE. ABLE accounts are state-sponsored saving and investment accounts that allow individuals with disabilities and their families to save and invest private assets for disability-related expenses without losing access to federal-means tested benefits, such as Supplemental Social Security Income, Medicaid, HUD, SNAP and other benefts. Fifth Third worked with the National ABLE Alliance, a consortium dedicated to providing those living with disabilities and their families with low-cost investment products, to create the program, which saw an 87 percent increase in participation from 2020 to 2021, and has expanded to the bank's Michigan region.
Learn more about the diversity and inclusion initiatives at Fifth Third Bank
Fifth Third's commitment to cultivating a culture of inclusion is essential to serving customers and accomplishing goals. Visit the Fifth Third website to learn more about its investments in the community and commitment to inclusion.
Facebook Comments