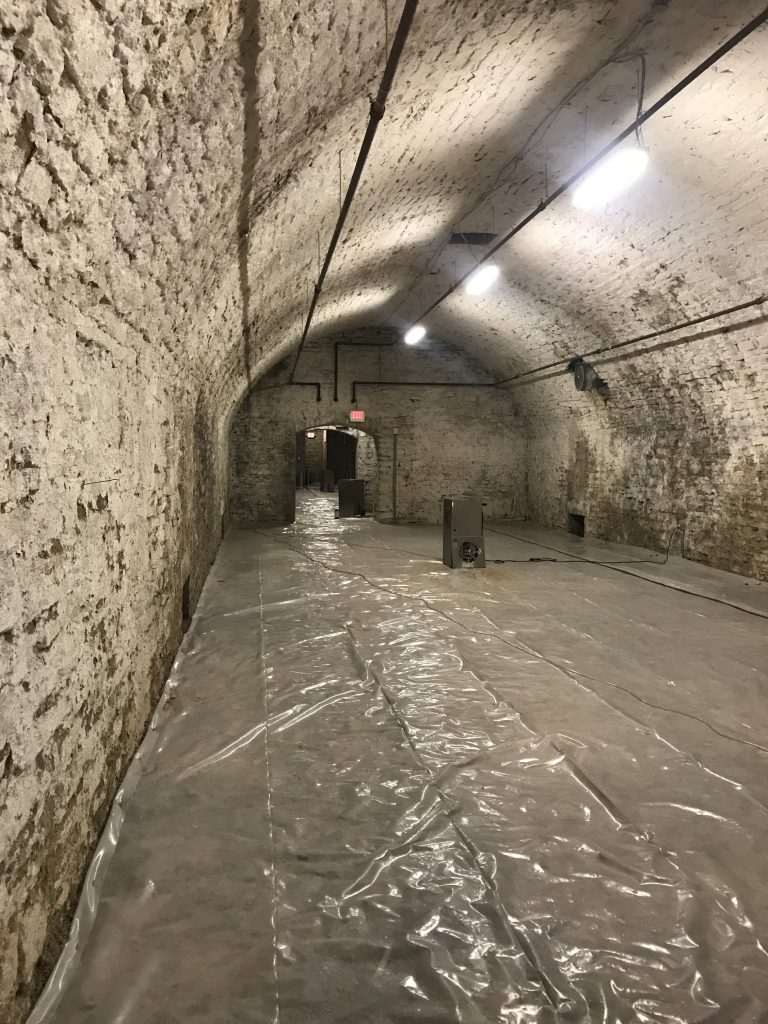 This winter, travel five stories underground to find new cocktail lounge, Ghost Baby. Led by AGAR's Josh Heuser, The Academy, and 3CDC, the upcoming nightspot—whose specific opening date in January is yet to be announced—will debut below Union Hall on Vine Street in a 170-year-old space that once served as a lagering tunnel for Champion Brewing. The high-ceilinged, stone-walled live music venue is sure to be one of Cincinnati's most unique—and tantalizingly spooky—bars yet.
"[Creative agency] AGAR is rooted in experience," says Heuser. "I think everything I like to do is based on creating a unique experience. So when I walked through [the underground location], I was like, I've got to do it. It's truly the unique space that's driven me to do it."
The subterranean spot is divided into two rooms and connected by a tunneled archway. Ghost Baby's front cocktail bar will be open on Tuesdays and Wednesdays 4 p.m. to close, while the backroom ("the den"), which houses a second bar, dangling chandeliers, and an intimate stage, will be open for drinks and live music Thursdays–Saturdays. Guests will find a variety of live acts, ranging from bluegrass to R&B, from 6–10 p.m., with DJs playing after hours. The Cincinnati Symphony Orchestra will also bring headliner acts to perform at the acoustically blessed space.
A cocktail program and canned local beers will be available, although the atmosphere is perfectly suited for a stiff drink. The bar's underground dwellings also make it the ideal place to house an expansive wine list, which customers can purchase by glass or bottle, including a variety of champagnes.
After venturing beneath Cincinnati's bustling streets, Heuser hopes all will feel welcomed—whether to catch an after-work drink, DJ set, or ghoulishly glamorous night out.
"One of our main core values is complementary standards," he says. "This is not a pretentious, or high-end, or exclusive place. It's got to welcome everyone."
Ghost Baby, 1311 Vine St., Over-the-Rhine
Facebook Comments