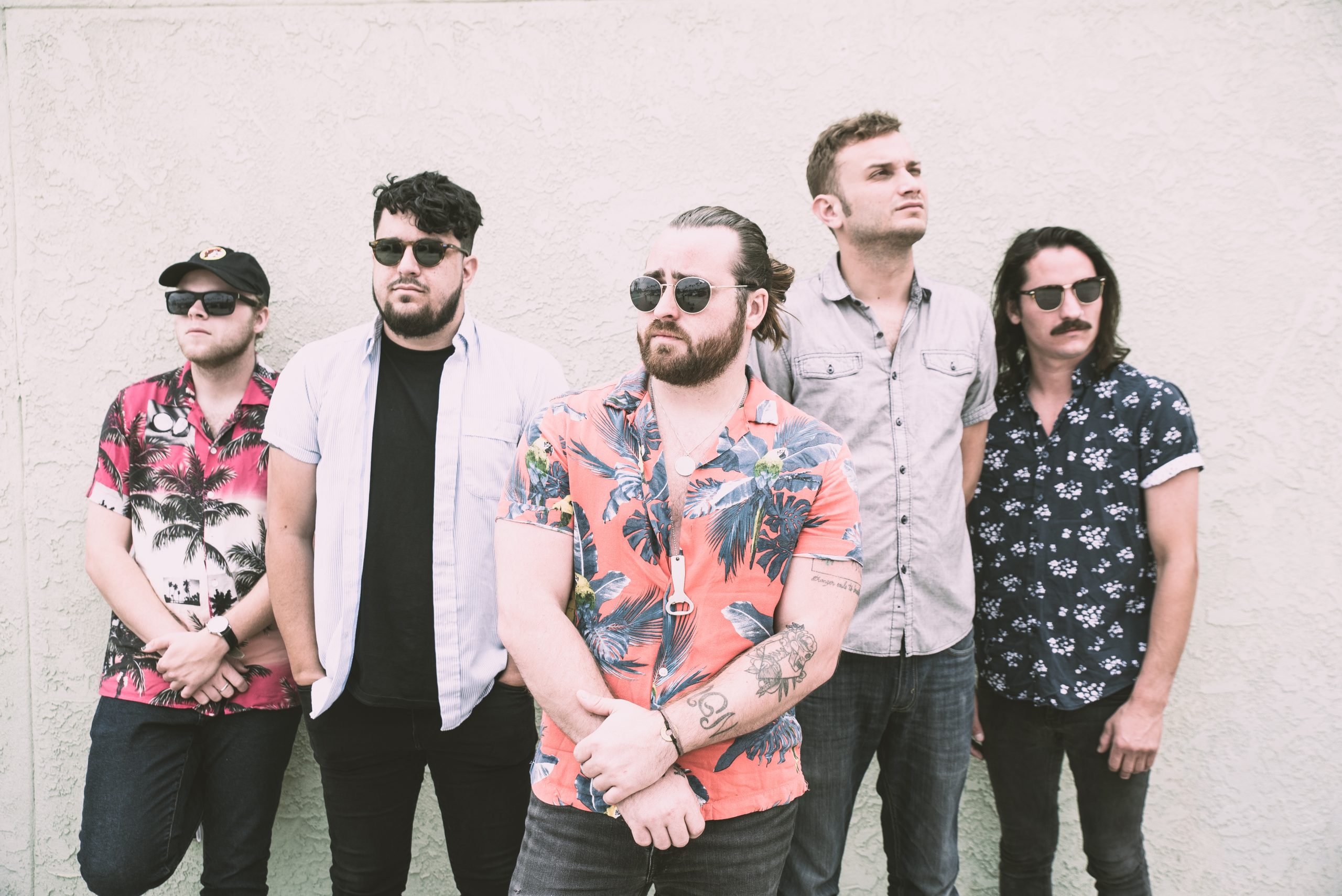 HARBOUR, the Cincinnati-based indie pop/rock band has just released their 10-track LP To Chase My Dreams, Or To Just Lie Down on Friday, February 24.
Since the band's formation in 2014, they've come a long way from packing rooms in their hometown of Cincinnati. Ryan Green (vocals/guitar), Jarett Lewis (guitar), Ryan Sulken (drums), Walker Atkinson (bass), and Devon Turner (guitar) have come together to curate an infectious indie pop/rock sound that accompanies their lively stage presence.
And now, with already three tours under their belt, HARBOUR has no plans of slowing down anytime soon. Their boundless energy and enthusiasm for what they do keeps fans coming back to their performances—each of which begin with a shout to the crowd: "Let's have some fun!"
The LP is the band's fifth collective piece of work following an EP and three full-length albums. The album draws from real and personal experiences from the band, such as the uncertainty of being a musical group during a pandemic, managing mental health, and the highs and lows of being a band on tour. HARBOUR takes upbeat melodies and contrasts with melancholy personal lyrics to make a deep and real connection with their listeners.
The sixth track on the album titled "Everything's Fine" draws from the uncertainty of being a band during a global pandemic. The repetition of the phrase "Everything's Fine" to contrast with the reality that everything is not fine, and there is no clear path for what would happen in the future. Much of the LP was written during the pandemic, so the lyrics draw from feelings that were very real at the time.
"Thorn," the third track featured on the LP compares having anxiety to having a constant thorn in the side. The song works with a very upbeat melody and contrasts that with the melancholy lyrics of managing mental health.
The closing song on the album, "Too Close," draws from feelings that many listeners could relate to: the fear of getting too close to someone, and the fear of getting hurt. HARBOUR is able to take strong emotions and verbalize them with ease and create infectious melodies along with them.
"Most of the album was written in lockdown, during a time when the future of live music was still very uncertain", says HARBOUR, "Now, just two years later, getting the chance to release and play these songs to rooms full of fans across the US is pretty surreal."
To Chase My Dreams, Or To Just Lie Down is available to stream now on Spotify and Apple Music.
Facebook Comments