As we continue to cautiously emerge from the pandemic, which this month reaches its three-year anniversary here, most of us are ready to look ahead and put several years of cancelled events and staying home in the rearview mirror. We want to celebrate, raise a glass, and seize the day. And the Cincinnati International Wine Festival might just be the most spirited (ahem) way to do just that.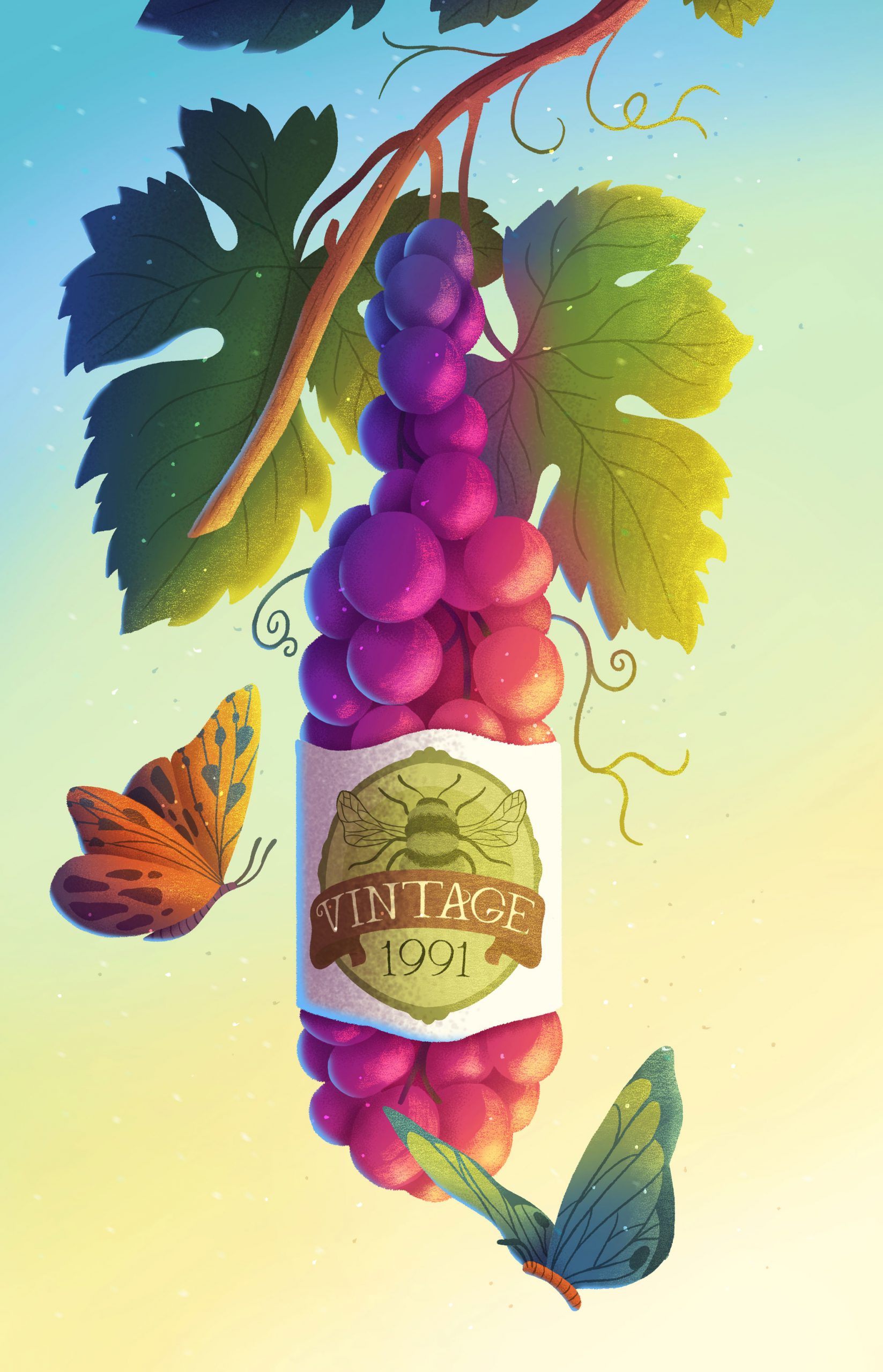 While Cincinnati might be best-known for its brewing history, this area has a strong foothold in the wine industry, too, all the way back to the days of Nicholas Longworth and his famed Catawba grapes. Local oenophile Russ Wiles knew these connections, and in 1991 he launched the Cincinnati International Wine Festival to bring people together through an appreciation for wine and support for local charities. Thirty-plus years later, the annual event has donated a total of $6.75 million to more than 30 local nonprofits while attracting wine enthusiasts and experts from all across the U.S. and the world.
When the pandemic hit in March 2020, the festival was one of the first public events here to cancel. After skipping 2021 and downsizing to a cozier grand tasting in May 2022, the Cincinnati International Wine Festival reclaims its old weekend this year (March 9-11) and expands its footprint at the Duke Energy Convention Center.
Brad Huberman was brought on as the festival's executive director last year after a 20-year career at the American Sign Museum, Cincinnati Ballet, and other organizations. The 2022 festival presented numerous challenges, most notably the subdued mood of limited public interaction. Huberman took a "dip your toes in" approach, he says, focusing first on building community partnerships and staff morale. Supply chain issues and shortages had put many regional wineries and local small businesses and nonprofits in a tough place, so he says he wanted to rebuild relationships and fund-raise for and support other charitable organizations.
Even as it recedes, the pandemic will inform much of this year's festivities, from participating wineries to the layout itself. Grand tastings will be held in Exhibit Hall A at the Duke Energy Convention Center, which will accommodate up to 7,000 festivalgoers at one time and allow for more regions, states, and countries to be represented. Huberman says more than 100 different wineries across the globe had committed to the event by mid-January.
"The world has changed and evolved, and so has the way we drink wine," says Mary Horn, vice president of fine wine sales and education at Heidelberg Distributing and a wine festival board member. "Now that we're back to hosting the festival in March, attendees can expect it to be more spread out in a larger space but with a different feeling than if you'd attended pre-pandemic." Water stations will be separated from where wine is poured and tasted, she says, while food samples will no longer be self-serve and desserts will be individually wrapped.
But while the 2023 festival might look different, it won't feel different. "We're bringing in the same great wines and great people," says Horn. "There will be wonderful folks representing their wineries, with international wines from all over the world." She says California, Washington, and Oregon will represent the most popular U.S. terroirs, with local wineries like Vinkolet and Meier's repping the Midwest. New tasting opportunities include sake and wine-based seltzers.
Huberman is cautiously optimistic that the event's larger size and scope will rekindle the energy and spirit of charity that first attracted him to the position. "Cincinnati has such a passion for giving back," he says. "And combining the Queen City's overall philosophy of generosity with wine, the Cincinnati International Wine Festival is a win-win proposition."
Facebook Comments