When Cardi, a senior Boxer-mix dog, came to Cincinnati Animal CARE Humane Society (CARE), she had a prolapsed uterus that required a $6,000 surgery. Some weeks later, a white puppy named Rio was found in a trash bag on the side of the road; he was so critically ill that CARE's medical team performed triage on him in the parking lot. Most recently, the team met Honeysuckle, a red-hued Pitbull mix with four broken legs and a broken jaw, which cost an estimated $10,000 to $15,000 to treat.
Rehabilitating stray and abandoned pups is just one of the critical services Cincinnati Animal CARE Humane Society offers as the newly appointed animal shelter of Hamilton County. From now until March 10, you can help donate to the shelter's cause by participating in Cincinnati Magazine's Cutest Pet Contest, which benefits CARE to assist animals just like Cardi, Rio, and Honeysuckle.
For more than half a century, SPCA Cincinnati operated out of the brown and tan building on Colerain Avenue in Northside that served as Hamilton County's animal shelter. In 2019, after the organization announced plans to relinquish their contract with the county, the executive leadership behind Clermont Animal CARE placed a bid for the county contract. The team promised to take on SPCA Cincinnati's former warden duties and the humane shelter.
"When we took over the contract with the county, it was important to us that not only would we be running the humane society aspect of it, but we also wanted to make sure we had control of the dog warden," says Ray Anderson, CARE's media and community relations manager. "This is a very dedicated city full of passionate animal lovers, . . . and the county realizes that, and they didn't want to do just the bare minimum."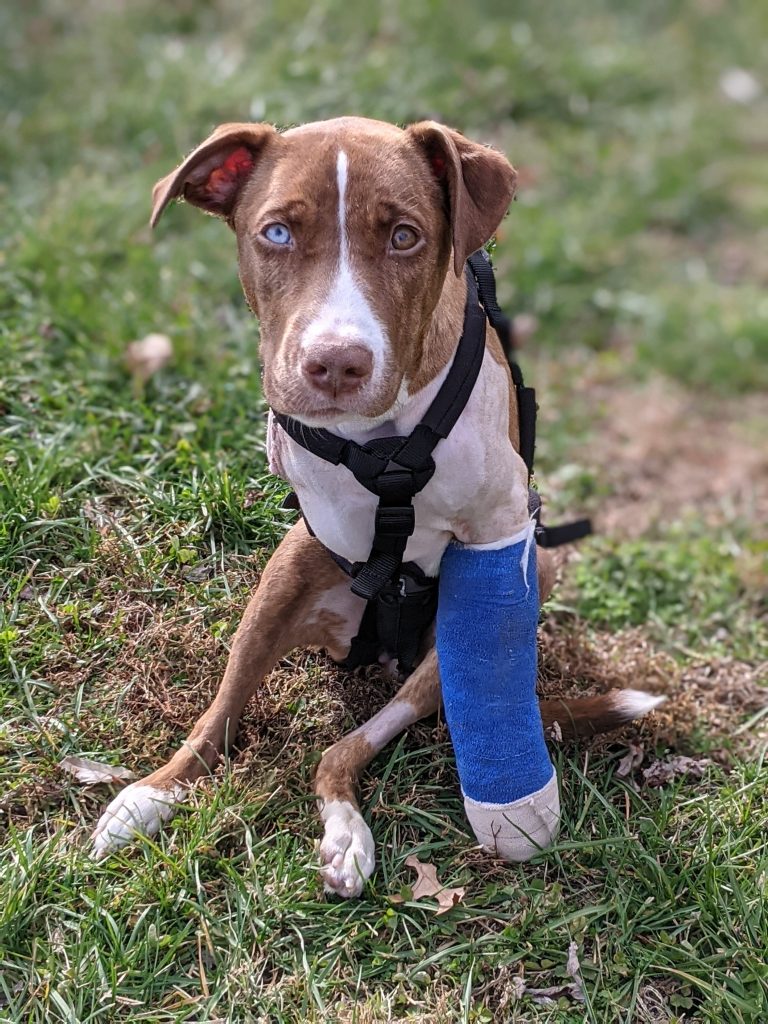 So last August, the CARE team moved into the Northside space and immediately got to work. As the only county-appointed shelter, CARE assumed the responsibility of stray dog pickup. (In the state of Ohio, every county is required to have a dog warden that will pick up and hold stray dogs for a 72-hour period.) This isn't required of private shelters, which means that they can turn away animals once they reach full capacity.
CARE also held true to their promise to go beyond warden duties, choosing to provide cat services and act as a no-kill shelter. Unlike some animal shelters that put dogs down to make space for new stray animals, CARE only euthanizes to end severe suffering or in extreme, very rare cases when a dog is determined to be an imminent threat to the community.
The biggest change, according to Anderson, from their SPCA predecessor is CARE's commitment to housing only one dog per kennel. However, with just 100 kennels available in their space, the team relies on local help to be able to perform their stray dog pickup duties and uphold their one-dog-per-kennel and no-kill policies. "We consider the animal shelter to be a two-way street," Anderson says. "We are a community resource, but you can't be a community resource if the community is not participating."
When the shelter approaches max capacity, CARE strongly pushes their robust fostering programs and adoption. If there still isn't enough room at the shelter, staff members will take dogs home temporarily, but the team emphasizes the need for community support.
"We always say if you can't adopt, foster; if you can't foster, donate; if you can't donate, volunteer; if you can't volunteer, spread the word," Anderson says. Community support goes a long way for the CARE team and the animals they serve. Within two weeks after surgery, Cardi was running around with the other dogs; Rio is stabilized and has been finalized by adoption; and Honeysuckle, who had to get one of her legs amputated, is "a happy girl getting along pretty well." "Dogs are resilient like that," Anderson says.
You can submit a photo to Cincinnati Magazine's Cutest Pet Contest now through March 10. Submission costs $15, with proceeds benefiting Cincinnati Animal CARE Humane Society. You can then vote to help crown Cincinnati's Cutest Pet from March 11 through April 8, with the winner announced on June 11. The winner will receive a complementary photoshoot from Brian Steege Photography and be featured in Cincinnati Magazine's July issue. Good luck!
Facebook Comments