Normally diners aren't pleased when a restaurant runs out of something. At Bouquet, though, surprise changes to the menu are simply a sign of integrity. They show that chef-owner Stephen Williams is actually serious about using seasonal ingredients, and if the figs have run out or there is no more chicken from a local farm, so be it.
Since substitutions—delicious ones at that—are immediately forthcoming, it's a small sacrifice. The flavors at Bouquet are about doing justice to what's available, and only the touches that allow them to speak most eloquently for themselves are added. Preparations are unfussy, complexity coming from within the vegetables and proteins themselves. A tomato salad—wonderfully fresh and vibrant, so you know the tomatoes have just come off a nearby vine—is dressed with chopped shiso, a beautiful crimson herb that tastes like a mysterious combination of mint and cilantro. Perfectly cooked duck is served with charred fennel bulb and tiny halved carrots that most chefs would have no patience for preparing. Here, they are lovingly transformed, and the respect and affection for what can be grown and raised locally, even when it's inconvenient, comes through in every bite.
This determination to make something delicious out of what's on hand, to embrace limitations, gives the food at Bouquet a rustic, soulful quality, from a flatbread with pickles and a cheesy sauce that tastes like an elevated mushroom melt to what are probably the city's best meatballs. I would describe them to you, but like much else at Bouquet, they seem to keep changing. As the website reads: "Menu subject to change based on the whim of the chef." Uncertainty has never tasted so good.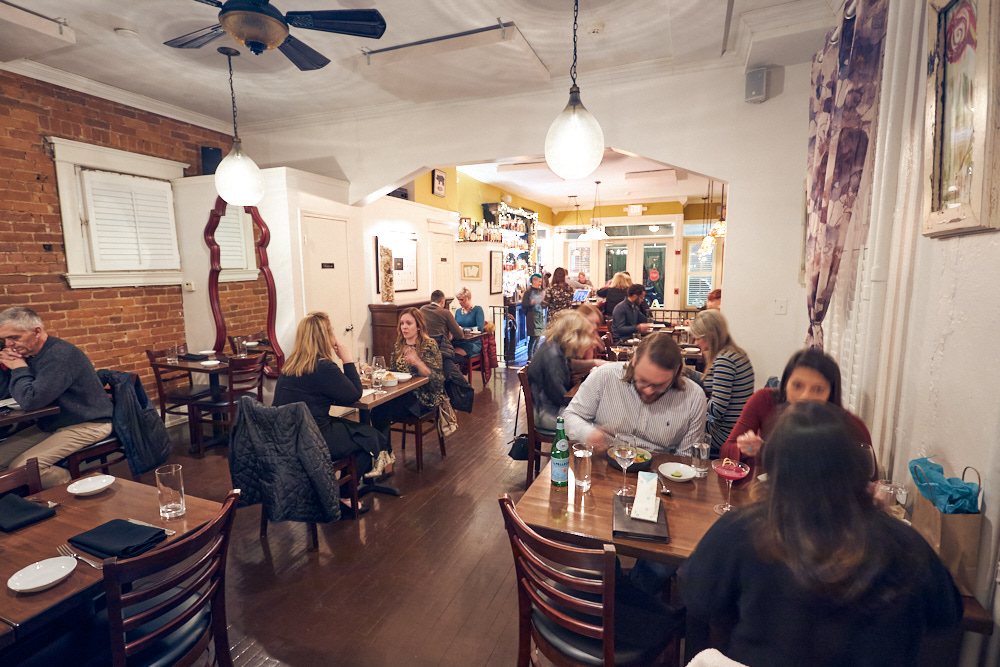 519 Main St., Covington, (859) 491-7777, bouquetrestaurant.com
Facebook Comments