Name: Lee Robinson
Title/Agency: Broker Owner at Robinson Sotheby's International Realty
Years in the biz: 41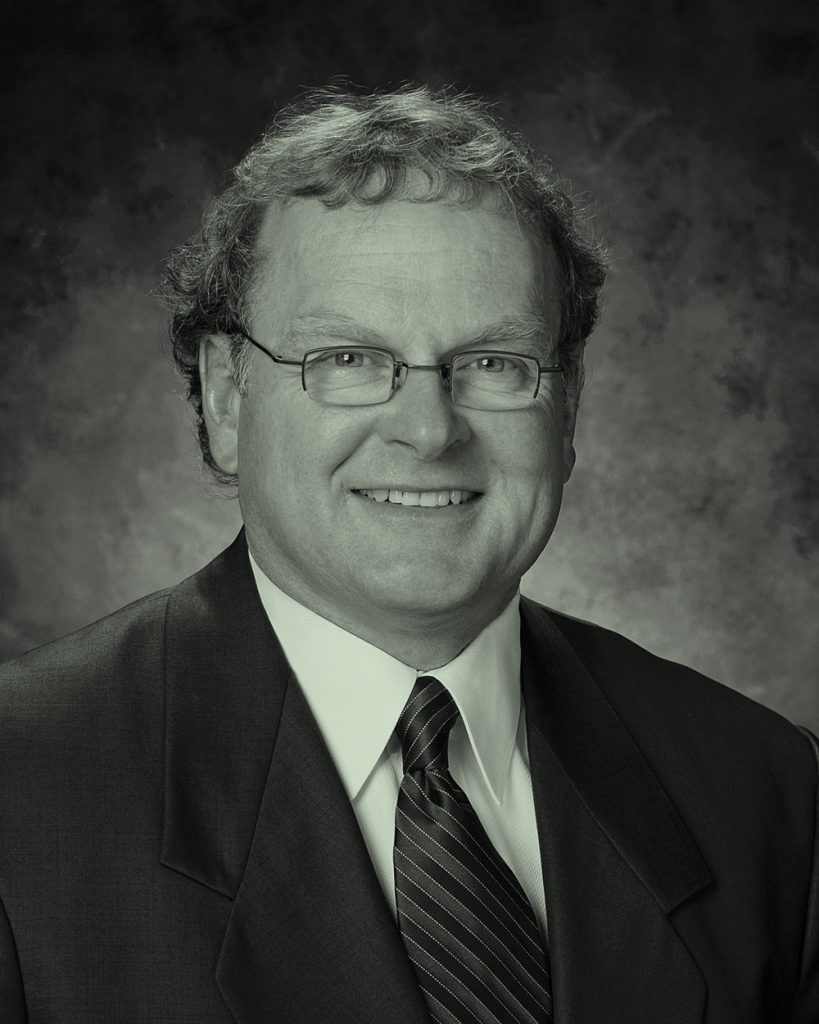 How did you get into real estate?
I was working on the [Conrail] railroad [as a summer track laborer and welder in college] and didn't see myself doing that forever. Simultaneously, I was taking my spare money and investing in real estate. I was interacting with real estate agents and thought that my work ethic might shine in the industry.
That's quite the career change.
[The railroad] was very hard work and involved extreme elements, but an incredible advantage was that we worked four days a week, 10 hours a day. I got into the real estate business, and my hours and days increased. Real estate is a time-consuming industry if you've got the amount of clientele that I have.
You became a real estate agent in 1978 and a broker a few years later. In 1986, you founded Robinson Realtors.
We were an independent brokerage called Robinson Realtors from 1986 to 2010, when Sotheby's asked us to be their representative in Cincinnati…and for the first time Robinson Realtors was able to connect with a worldwide brand.
What does your role as broker owner entail?
I'm responsible for overseeing the company's 33 agents, and I'm a broker in both Ohio and Kentucky, so I have to make sure everything is done properly and, in our case, done to high standards. I also find it honorable to help people buy and sell homes, so I'm in the trenches with my agents putting the pieces of the puzzle together for buyers and sellers.
What kinds of homes do you sell?
Sotheby's is a 275-year-old brand, and it's definitely more upscale. We have the highest average prices in Cincinnati and the highest per-agent productivity in Cincinnati, so generally our prices lean up, but it's single-family homes, condominiums, and some investment properties. I predominately work in the eastern, northeastern, and northern sides of Cincinnati and Northern Kentucky.
How many clients have you helped find or sell homes?
I've helped more than 3,000 people buy and sell their real estate.
When's the best time to buy or sell a house in Cincinnati?
It has a lot to do with weather. In Cincinnati, historically, spring is the No. 1 season, followed by fall, summer, and winter. The best deals I see are usually in December and January. The counter to that is the inventory is not as prevalent, because not everybody wants to put their house on the market [in the winter]. Things slow down through July and August, when it's hot and humid and sales forces and customers go on vacation, so we have a little bit of a lull between the stronger markets in spring and fall.
What trends have you noticed recently?
Across the country, there's a return to urbanism, where a lot of people just want to be in a pedestrian-rich environment. They want to walk around. They want to have restaurants, coffee shops, and pubs at their fingertips. We're also finding that millennials want smaller homes. When the baby boomers and traditionalists were growing, they wanted these ginormous [homes]—what some of us would call McMansions today—that have very impressive facades and lots of square footage. People are getting away from that big time. The McMansions of 25 years ago are a lot less sought-after.
What's your favorite part about being a in the real estate business?
One of the fun things about real estate is that nothing's the same. It's not a brick and mortar business. I'm not selling the house; it's really more about the interpersonal dynamics of what that customer's needs are. Most of the time it's a couple buying a property. As you may know, opposites attract. It's seldom that two people are exactly alike on all their decisions. So I have two customers who are frequently diametrically opposed and who have to ultimately make a decision on one property that suits them both. That's much easier said than done.
What real estate–related achievement are you most proud of?
Being named Realtor of the Year from the Cincinnati Area Board of Realtors [in 2007] was a big deal. They'll only give you that award once in your life, and it's only the one agent each year. We've got about 6,500 agents in that board of realtors, so to be the one chosen by your peers is awesome. This year, [I was recognized as] being in the top five agents in Ohio from the Ohio Association of Realtors. There are about 33,000 realtors in Ohio; the [dollar volume of my sales] ranked me in the top five. It's not the first time I've won that award, but it's an incredible achievement.
Have you had any bizarre encounters on the job?
I [showed] a river view condominium where every single surface above the floor was mirrored. Not just the walls, ceilings, and doors, but literally every surface, including all doorjambs and doorknobs. It even had mirrored Levolor blinds pulled all the way down to complete the full-mirrored interior. All the mirrored surfaces made it like an amusement park fun house where you'd see yourself hundreds of times. I won't even bring up the unicorn hanging above the master bed draped in necklaces of jewels…
Facebook Comments