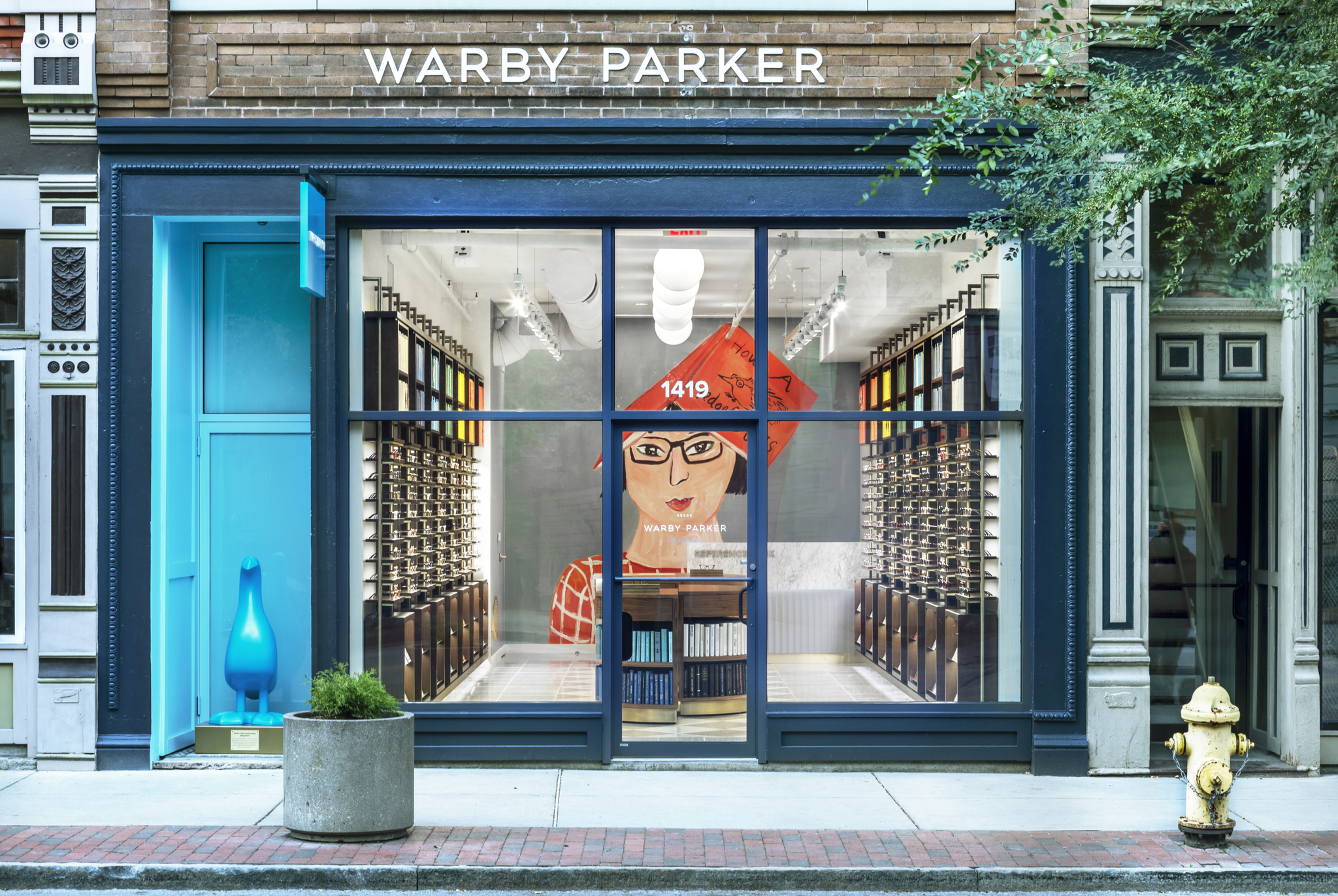 Online shopping is fine and good, but sometimes you just want to visit a store and see the stuff in person. That's why Warby Parker's forthcoming Cincinnati location is such great news, and the Grand Opening is Saturday, October 27. The alternative eyeglass brand, known for its free at-home try-on option, has opened up its third Ohio brick-and-mortar in the Queen City's most dynamic neighborhood: Over-the-Rhine. So now you can try as many frames as you like from their sleek collection.
And the shop is a fitting addition to the stylish district. Upon walking in you'll spot artwork by the talented Maira Kalman, who created an eye-catching illustration in the middle of the store.
The brand took their time with merchandising details by including minimalist marble-topped tables, colorful displays of books, brass accents, and of course, a full complement of eyeglass and sunglasses frames presented on oak shelving.
Warby Parker knows its audience: Bookish glasses-wearers who still want to look and feel cool. And now we—er, they—have a cool new retail hangout.
Grand Opening: Saturday, October 27, 1419 Vine St., Over-the-Rhine. Mon.–Sat. 11 a.m.–7 p.m.; Sun. 12–6 p.m. warbyparker.com

Facebook Comments