OCCUPATION: Co-owner of Handzy Shop + Studio
STYLE: Creative, comfy mama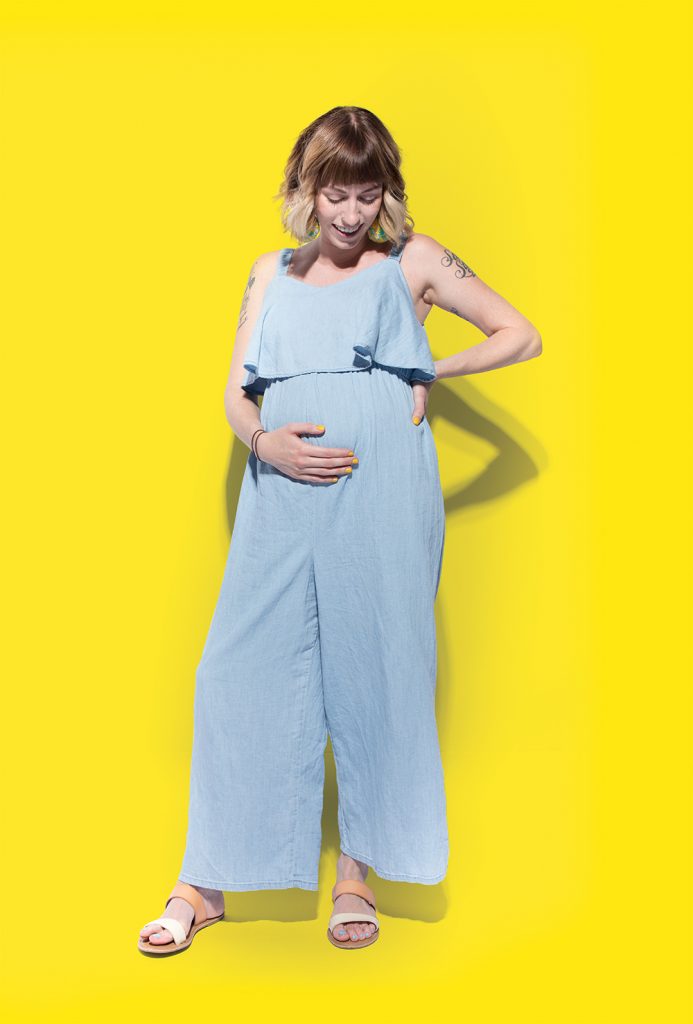 What does fashion mean to you?
I never think of it as fashion. I'm a creative person. I feel like I dress creatively because it's another thing for me to do. How has pregnancy changed your style? Before, I didn't wear a lot of fitted or form-fitting clothes. A bodycon dress? I would have never worn that before my pregnancy. But now I'm just like, Yes! It's stretchy—show off the bump. I don't feel insecure about it because it's supposed to be a bump!
What's your pregnancy fashion M.O.?
Trying to buy things that accommodate my bump but aren't necessarily maternity, and then just having a few maternity pieces to mix in. I tried to put it off for a while by just trying to wear my regular clothes as long as I could. I'm glad I didn't go out in the beginning and buy a whole new wardrobe.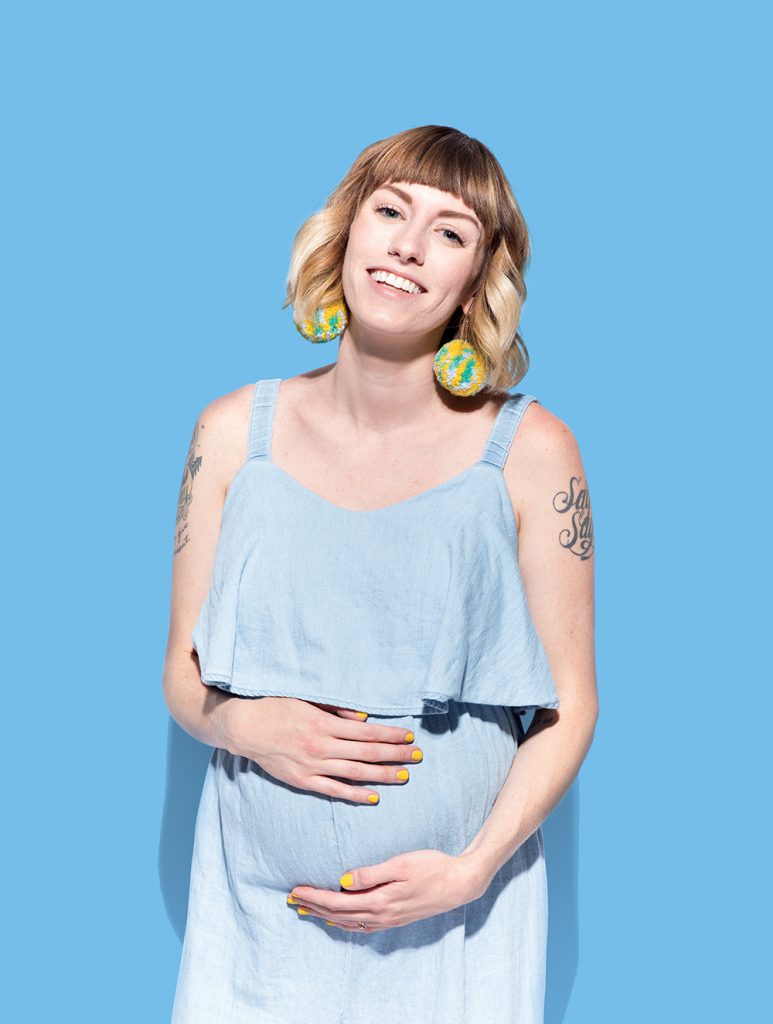 How do you decide if an outfit works?
Am I comfortable? All of the shoes that I own are flat or flat-form, like a wedge. I have one pair of heels that I bought for my wedding that I didn't end up wearing. That sounded like drama.
How do you stay creative with a shrinking wardrobe as you grow?
If I have a simpler outfit, I've been accessorizing. I've been wearing a lot of pompom earrings, like I am right now, so that if my outfit's maybe a little boring, this gives me a little spark.
Facebook Comments