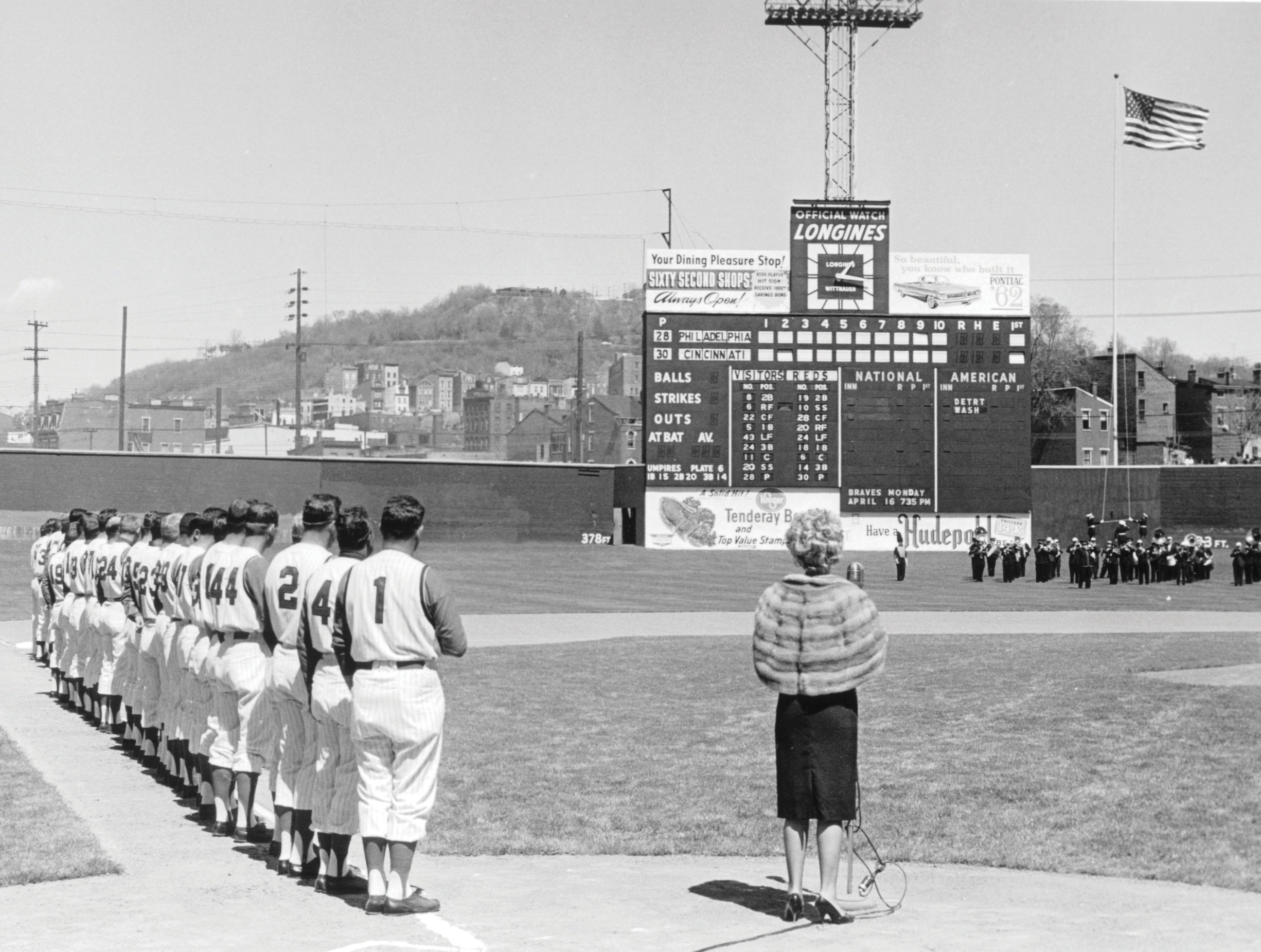 Crosley Field opened on April 11, 1912, and was demolished 60 years later. In that time, the Cincinnati Reds played 4,453 games before countless millions of fans, won two World Series, and hosted the first night game in Major League Baseball history. They'd call Riverfront Stadium home before it too was demolished to make way for Great American Ball Park and The Banks.
Those nostalgic for the bygone Crosley Field era have found ways to bring it back to life elsewhere. Larry Luebbers built his own version in Union, Kentucky, using original items he recovered from the park. While that one's gone, too, Mike Rohr's replica field and scoreboard at Blue Ash Sports Center is filled with details that original parkgoers will recognize. (Note: Sports Center Manager Brian Connell reports that the city plans to do repairs on the scoreboard in the fall after "significant weathering.")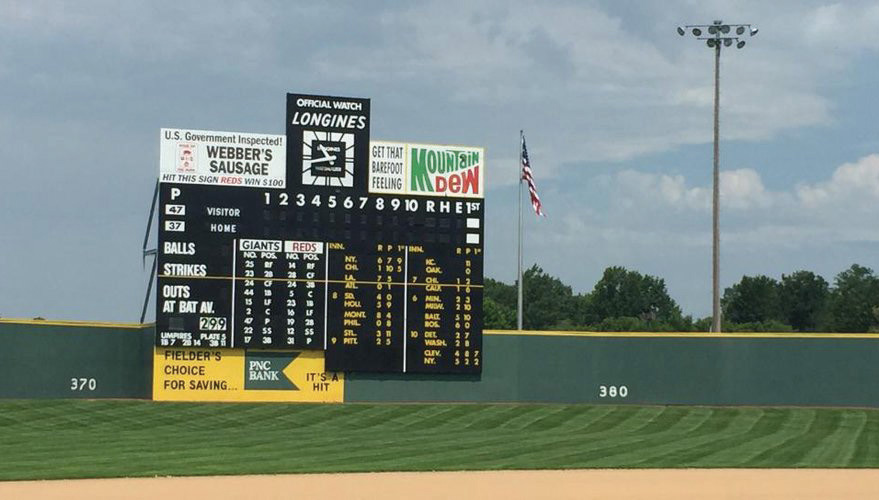 New Digs
The Blue Ash field, reconstructed using blueprints from the original ballpark, has the same field and outfield wall dimensions, the same grass infield, and the infamous 15-degree outfield grade nicknamed the "terrace."
Frozen in Time
The last pitch at Crosley Field was thrown on June 24, 1970, when the Reds beat the San Francisco Giants 5–4. The scores from around the league and sponsor signs on the board that day are dutifully included on the replica.
Who's on "1st"
When the Reds played a doubleheader at Crosley Field, the score from the first game would appear under "1st."
P's Company
The number under the big "P" indicates the uniform number of the player currently on the mound. The little "P" on the out-of-town scores also lists the pitcher, but not his jersey number. The numbers on the board came from printed programs, where players' names were listed alphabetically.
Your Ad Here
Reds sponsors PNC Bank, Swiss watchmaker Longines, and a little-known pop brand that you might recall are all alive and kicking today.
Five O'clock Somewhere Else
Hudepohl's longstanding ads for "14K" hometown brews were conspicuously missing on closing day.
The Prize Is Right
The 2023 Reds have traded Webber's Sausage's "Hit this sign Reds win $100" placard for a popular (but yet-to-be-achieved) giveaway. If a Reds player manages to hit the Toyota sign at GABP, one lucky fan drives away in a new Tundra pickup truck.
Facebook Comments