Cincinnati native and U.S. Women's National Team soccer player Rose Lavelle loves her dog almost as much as she loves playing soccer—if not more. For our May 2020 Pets package, she shared her favorite fun facts about her 7-year-old English Bulldog, Wilma Jean Wrinkles.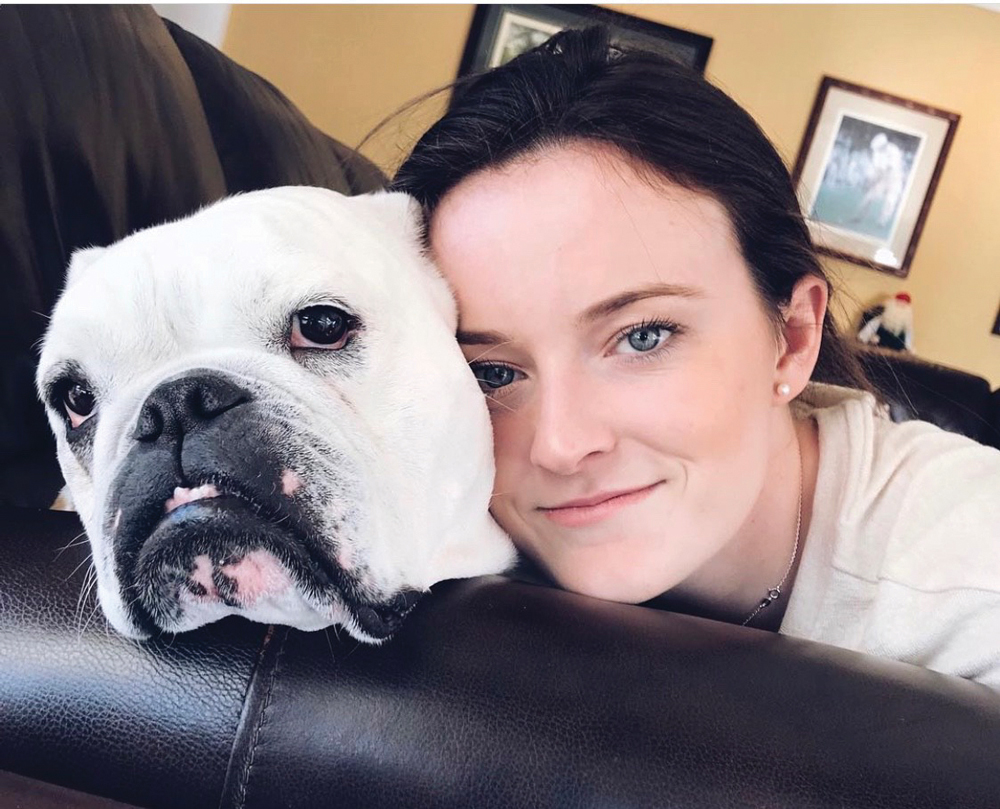 What's your favorite activity to do with Wilma?
We enjoy cuddling and doing nothing together.
Is Wilma a big soccer fan?
She's a huge soccer fan. She supports all of my teams: the USWNT, Washington Spirit and University of Wisconsin.
What do you love most about Wilma?
I love how she's always excited to see me whenever I come home. We stay in contact through FaceTime.
Do you have a funny "pet parent" story?
We had a toy that allowed me to give her treats while I wasn't home, but Wilma took advantage of it and the machine broke. She loves dressing up in our various costumes for her.
Facebook Comments