3500 Michigan Avenue, #61, Hyde Park, $1,750,000
Historically, Hyde Park has been known more for its single family homes than anything. But as Boomers downsize and homeowners of all ages seek walkable neighborhoods, more and more condos have sprung up near Hyde Park Square. The 13-year-old blonde brick building housing Lululemon is one such place; this particular unit is its sixth-floor penthouse.
Completely renovated in 2015, this 4,000-square-foot condo has four bedrooms, four baths and some of the most stunning décor we've seen in a while. Among our favorites: a striking Italian granite fireplace surround; a star-shaped light fixture in the front hall mirroring a similar design on the marble floor below; black wallpaper in the den; a purple tie-dyed bathroom and another papered in a colorful peacock-feather design—even a state-of-the-art kitchen with sleek stainless steel countertops.
The coolest feature of all is the private, 360-degree outdoor terrace, which can be accessed from almost every room in the home and includes an astroturf dog run and hot tub.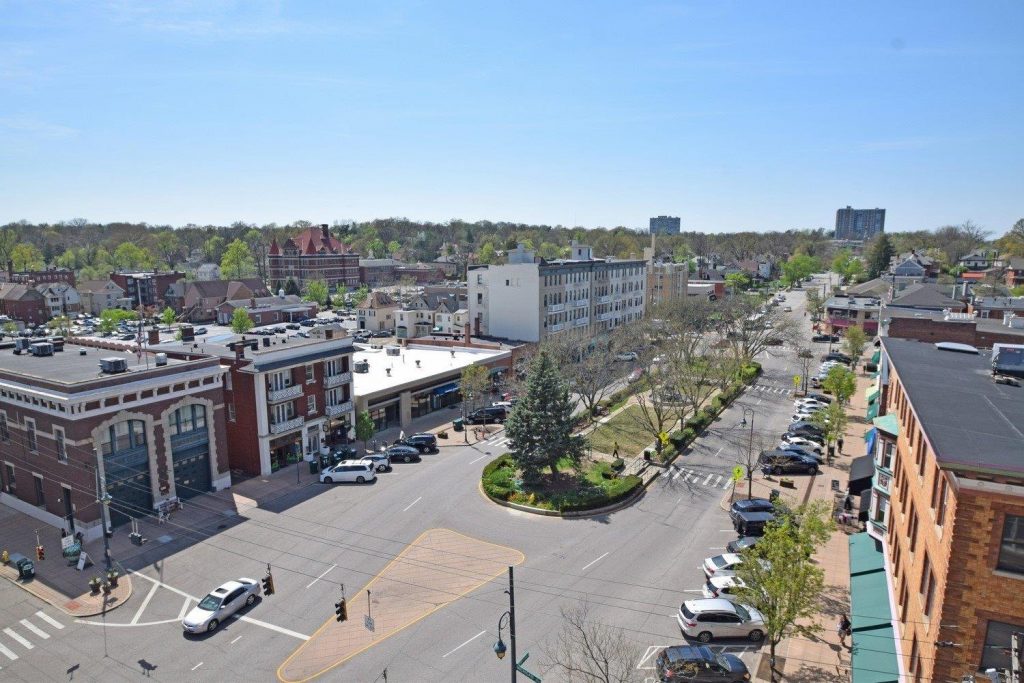 It also provides breathtaking views of Hyde Park Square and beyond. Looks like these don't come cheap: the home's current list price is $1,750,000 and annual property taxes are just over $61,000. Then again, if one property in Hyde Park is worth a splurge, this could be it.
Facebook Comments