It's Mad Men meets mod at Leftcoast Modern Cincinnati: A well-curated and ever-rotating selection of Eames and Broyhill Brasilia furniture, Aldo Londi pottery, Kaj Franck and Cathrineholm dishes, and more—all culled by hand from around the country by shop owner (and mid-century modern devotee) Rob Hofbauer.
His infatuation with the '50s began with his purchase of a 1957 architect-built house in Sarasota: "I started collecting furniture [for the house], and furnishing it never stopped," he says. Several months and one overflowing carport—and eventually, warehouse—full of MCM finds later, Hofbauer and his wife decided it was time to head north and open up shop.
"I realized I really loved doing it," he says. His collection had caught the attention of other collectors and dealers in the Sarasota area, as well as several real estate agents who asked for his help staging MCM houses they had on the market. Hofbauer's expertise shows through in the store's setup: The artfully chosen furniture and decor groupings help customers easily see which items pair well together without looking dated or kitschy.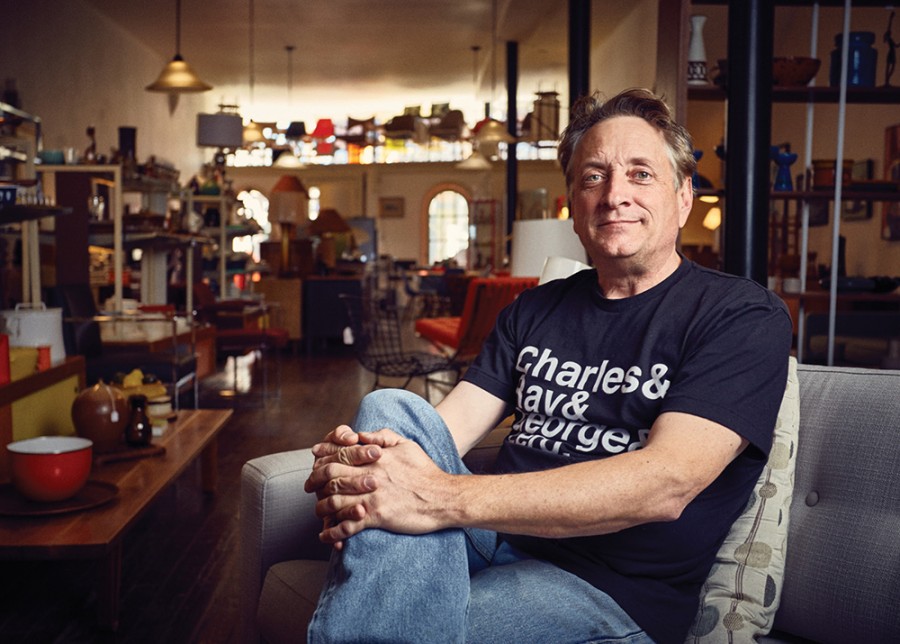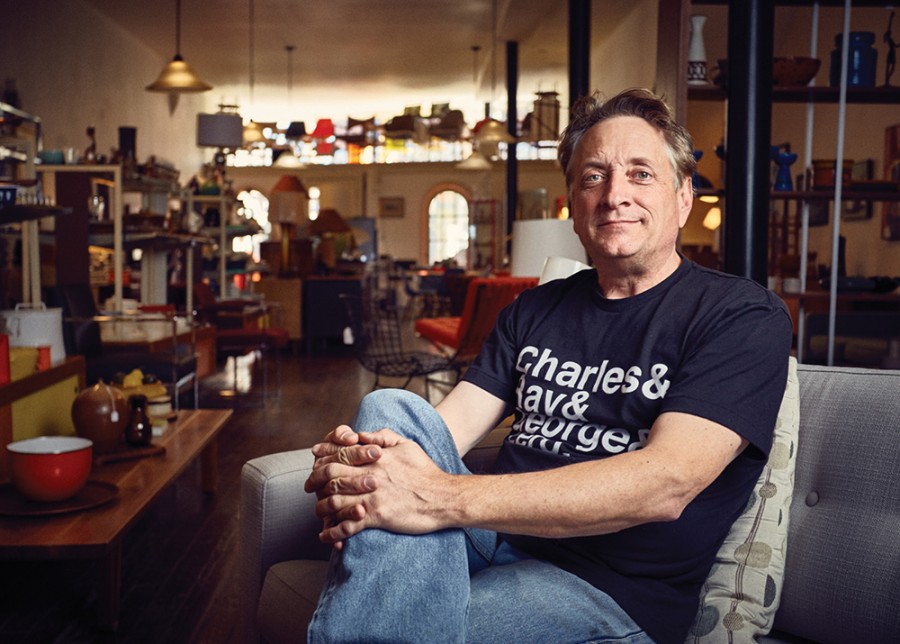 Leftcoast first opened at Fourth and Plum streets downtown in 2012, then moved to trendy Woodburn Avenue in East Walnut Hills last summer—an expansion that added roughly 50 percent more retail space, making it currently the largest mid-century shop in the city. They added a second storefront just two doors down in November, where you'll find larger pieces of furniture like horsehair-covered lounge chairs, Blu Dot sectionals, and Starck dining chairs.
Because Leftcoast is one of the only places in the city that buys, sells, and trades mod-style goods, much of its inventory comes from customers. "Once [people] get hooked on modernism, they start to collect it, and once they find a new piece, to get it in [their house] something has to go. Old modern, new modern—if I like it, I'll buy it," says Hofbauer.
"Every piece seems to have a story of where it came from," he adds. "What's most rewarding to me is that oftentimes people call [about selling heirloom pieces] as if they were giving away a puppy. It's not that they don't love it anymore. They've had this piece of furniture their whole life. They're just concerned with someone knowing what it is, what [it's worth]. And we love being able to provide a place for that."
Leftcoast Modern Cincinnati, 2809 Woodburn Ave., East Walnut Hills, (513) 288-2364, facebook.com/leftcoastmoderncincinnati
Facebook Comments