Photographs by Aaron M. Conway / OMS
Jack Wood was working in London, England, when it happened. "It was a 1930s Peugot bicycle poster," says Wood. "I saw it and had to have it." When the Middletown native and then-stockbroker came home, he was a full-blown vintage poster collector, and in 1997 he left corporate life to open his eponymous gallery.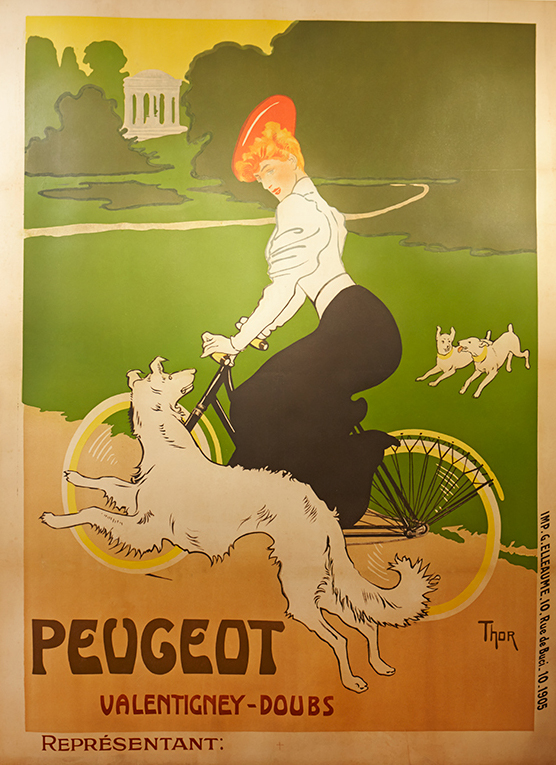 Now located on Vine Street in Over-the-Rhine, Jack Wood Gallery is a time portal—and not back to your poster-plastered dorm room. He specializes in 19th- and 20th-century lithographs dating back to belle époque Paris, when French artist Jules Chéret popularized multi-color lithography as a form of advertising, and the emerging middle class coveted it as art. "People had time, money, and wherewithal—but not much decoration. They would take posters right off the walls and put them up at home," he says.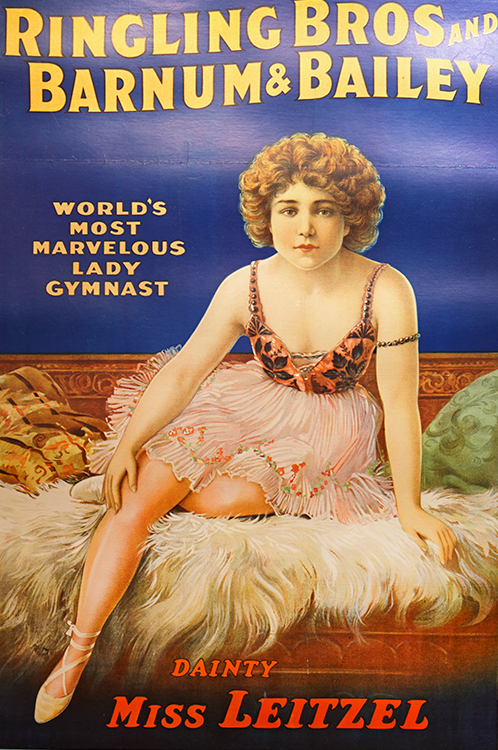 Inside the 935-square-foot storefront, the walls chronicle the pre-war Golden Age, and tables disappear under piles of posters in a kaleidoscope of sizes, colors, and subjects, including bicycles, travel, world wars, magic shows, circuses, and motorcycles. Wood's a captivating historian, and will happily rattle off the knowledge and miscellaney he's picked up over the past 20 years.
There's something for everyone, whether you're drawn to the ephemeral calm of Art Nouveau (Henri de Toulouse-Lautrec of Moulin Rouge fame), the majestic color and geometry of Art Deco (vintage transportation posters), or you just love a good-looking old ad.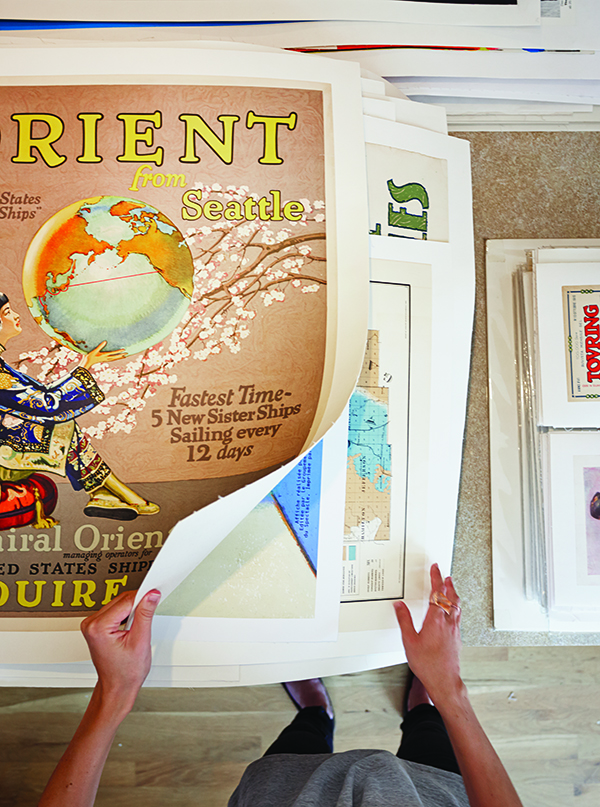 Wood also stocks au courant silk screens for contemporary design diehards, and if it's local artifacts you seek, he's got those too.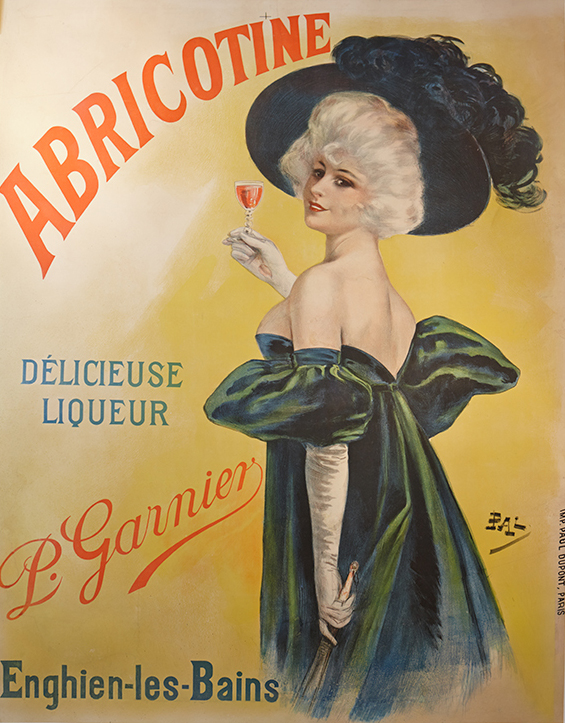 "The history of commercial lithography in the United States is largely a Cincinnati story," says Wood. "Strobridge [Lithography Company] was the Tiffany of American poster printers, and it was literally six blocks from here." Strobridge printed for the likes of Ringling Bros. and Barnum & Bailey and Broadway theaters. You'll also find full-color ads placed by Ault & Wiborg Co., which manufactured printing ink in Norwood.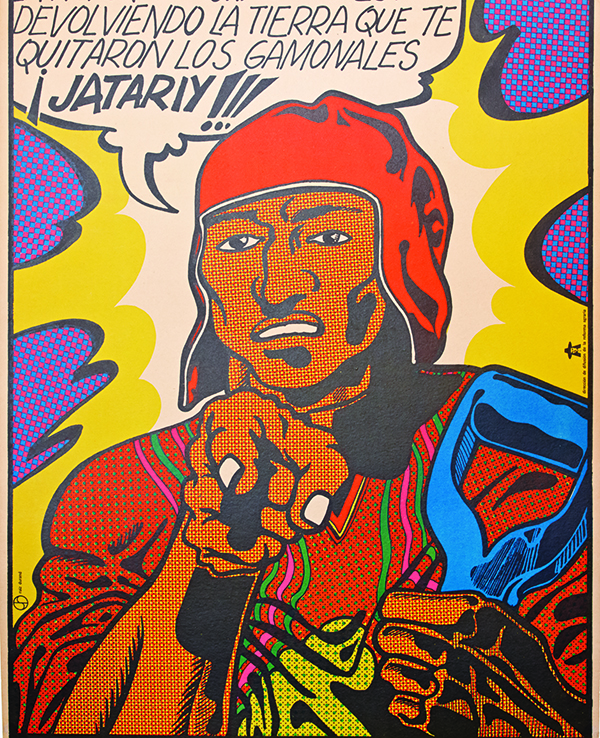 Owning a piece of history will cost you, but not as much as you might think. Prints average $150–$450, and the larger, more expensive ones have been preserved, stabilized, and archivally mounted on cotton canvas. These are investment-grade objects, but that's not why Wood thinks you should buy them. "Buy them because they make you smile," he says.
1413 Vine St. Over-The-Rhine, (513) 321-7077, jackwoodgallery.com
Photographs by Aaron M. Conway
Originally published in the August 2014 issue
Facebook Comments