201 Iris Rd., Ft. Mitchell, $729,900
Edwin Van Winkle wasn't about to let prohibition stop him from enjoying libations at home. That's why one of the most charming features in this circa 1920 Ft. Mitchell abode, which Van Winkle built and had altered during our country's "dry" spell, is a secret bar, tucked behind a wall of bookcases.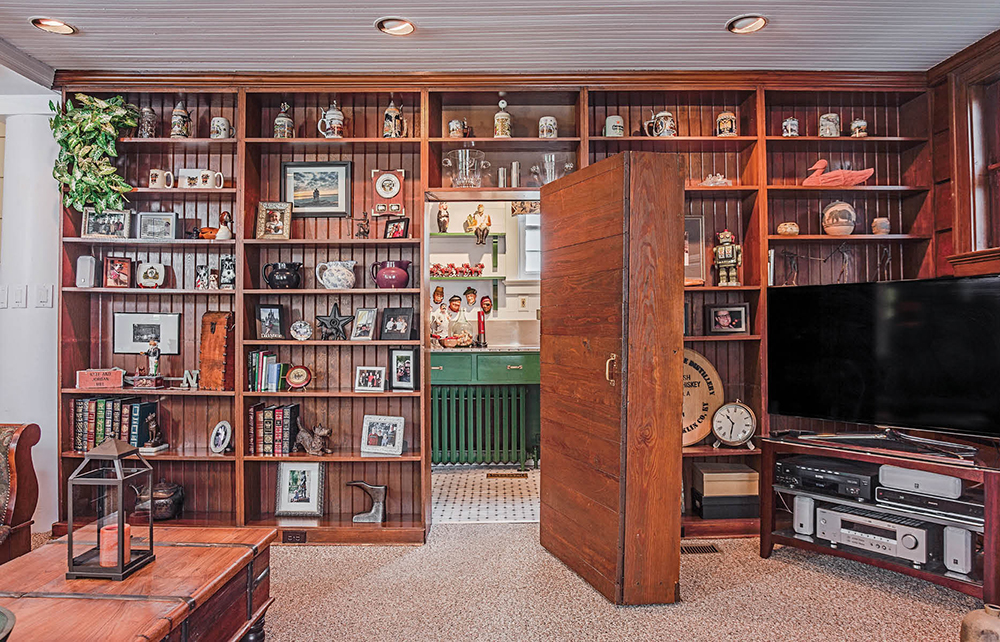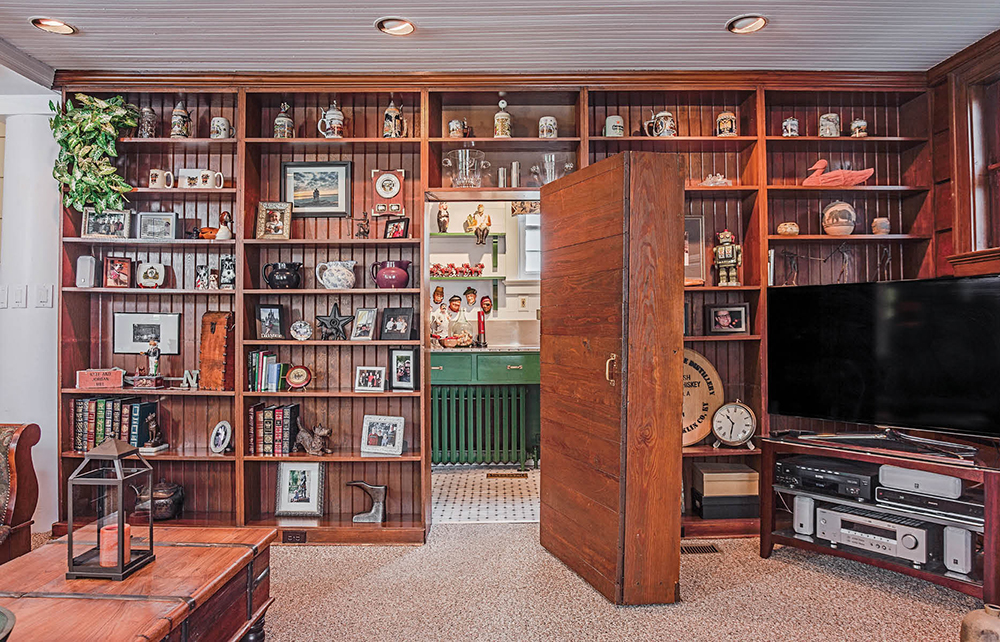 The transgression is forgivable, as Van Winkle worked at the Stitzel-Weller distillery and was related to legendary bourbon maker Julian P. "Pappy" Van Winkle (the label bearing Pappy's name is a coveted find). The bar is an amazingly well-preserved, if small—5-foot-by-14-foot—chunk of local history, complete with the original stainless steel countertops and cabinets. And the entry really is a hinged panel within a wall of bookcases that, when closed, is difficult to detect. Oh, and there's also a secret pass-through to the basement in the dining room—no doubt to accommodate those who preferred spirits with dinner.
Casey and Janine Hill, a deep-rooted Ft. Mitchell family (Casey's dad remembers sipping lemonade on the front porch with Mrs. Van Winkle), are the home's fourth owners and have lived here for 19 years. Renovations during their tenure have included finishing the basement and upgrading and expanding the kitchen. Before that, previous owners took a cue from the home's genteel front porch and added more outdoor living space in the form of a pergola-style walkway and covered patio.
The home lives large, says listing agent Susan Huff, but feels cozy and welcoming. It's a perfect place for parties, too, say the Hills, who also want buyers to know that the property—currently on the market for $729,900—comes with a little something extra: the lid to a Rip Van Winkle bourbon barrel. The Hills were gifted it after visiting the Buffalo Trace Frankfort distillery where the Van Winkle family's current label is made. The only caveat? It can never leave the home's bar. No bottle of Pappy, but a nice incentive for potential buyers nonetheless.
Save
Facebook Comments