8150 Muchmore Point Lane, Indian Hill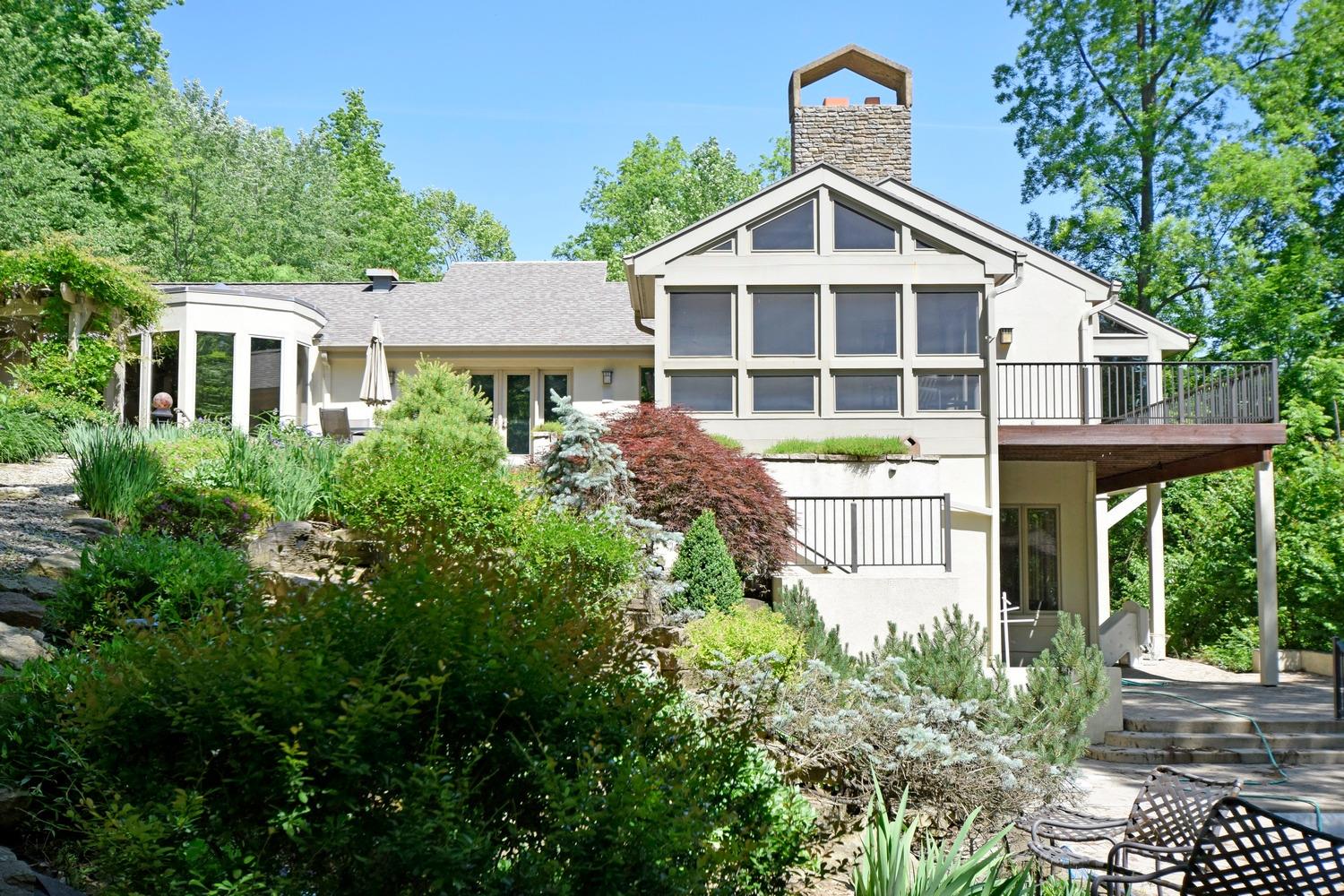 Tucked into a wooded Indian Hill lot, this contemporary home designed by architect Hans Nuetzel is an excellent example of the late architect's work.
Nuetzel, of partial Jewish heritage, earned an Architecture degree from the University of Munich but emigrated to the U.S. with his wife and father a few years after World War II ended, in search of work. When he arrived in Cincinnati he spoke five languages but not English; after teaching himself the language he worked first for Carl Strauss and later for GBBN Architects. On the side, he designed homes largely on rolling, wooded lots, more than 30 of which are in Indian Hill.
This particular house was built in 1994 for its current owners, an empty-nester couple. "The design concept was: in every first floor room, they wanted a vaulted ceiling," says listing agent Chris Nicholson, "which eliminated the possibility of there being a second floor." Instead, Nuetzel tucked three guest rooms into the home's lower level, a space abundant with windows and walkout doors thanks the home's hillside lot, says Nicholson. "They also didn't want any yard," he notes, so although there is a pool, a perennial garden and two patios, there is no grass to mow— a feature that, come summer, will sound pretty enticing.
According to an Indian Hill historical society piece in the Village's May, 2000 Bulletin, Nuetzel "likes his houses to be a surprise, unfolding their drama in stages." That's an entirely appropriate description, in our opinion, of the way this tranquil structure reads.
Click through our gallery to view more photos of this house:
Facebook Comments