You've probably heard a few things about Everything But The House, Cincinnati's homegrown online auction and estate sale business that has jumped into 20-odd new U.S. markets in the last few years. But EBTH isn't the only auction game in town. Second Story Auctions is still basically a hidden gem in Cincinnati, and buyers may even benefit from its lower profile. Here are a few of our favorite live listings:
1. You'll look pretty cool tooling around town on this vintage Univega.
2. Turning your backyard into a mini vacation paradise is as easy as selecting the right lounge furniture.
3. This French brand is the gold standard for fancy cookware, and auctions are a great way to get your very own.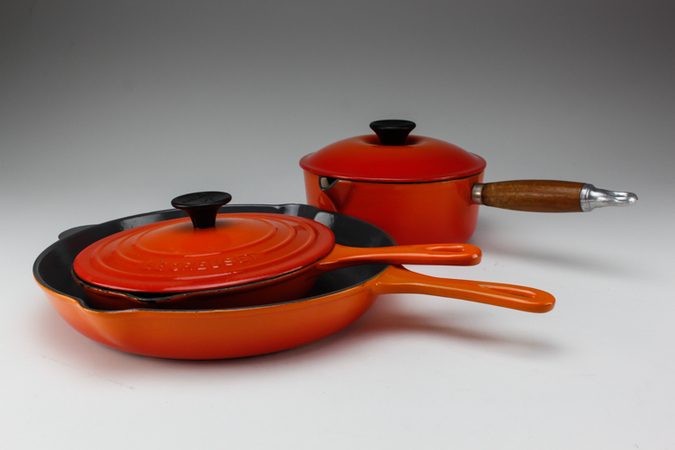 4. Yeah, we know. They're just salt-and-pepper shakers. But they're also sterling silver and way chic.
5. Ikea, who? We'd much rather kit out our home office with this vintage Arts and Crafts-style file cabinet.
6. Do you have lady family members who really dig these pricey baskets? We do.
7. They're oversized. They're funky while somehow also being neutral. They're basically everything we ever wanted in a pair of matching lamps.
Facebook Comments