Victorians sure knew how to put on a show. From aggressively puffed sleeves to performative mourning to statement doilies, this crew never did anything by halves. That's probably why a three-story tower, anchored with a recessed front door and topped with a natty Mansard roof, is the literal and figurative center of this Spring Grove Victorian home. Above all, the tower signals to the neighborhood that this home has something to say. And its outgoing personality carries on today with an exterior Technicolor paint scheme in shades of purple, pink, and blue.
Built in 1891, 4704 Edgewood Ave. is an imposing home set well above the street (and its neighbors) with tiers of street-facing stone walls. The perky palette makes it more Painted Lady than Bates House, but the interior has all the trimmings that you'd expect from a Gothic manse: Interior doorways feature jewel-toned stained-glass transoms and an elaborate staircase is packed with detailed woodwork. Nearly every room has its own fireplace (there are five in total, all ornamental), each surrounded by a panel of brick. The kitchen is a vivid jade green with a painted range hood and cabinets and a colorful tile backsplash, while the molto fancy Italian ILVE stove brings in a moody cobalt blue.
A labyrinthine second floor packs in three bedrooms and a full bathroom with a large, walk-in aromatherapy steam shower. That master bathroom shower also features "chromatherapy," which, it should not surprise you to learn, is made up of colored lights. They're designed to light up the water and are thought to improve mood and even treat disorders like insomnia. Outside, a large, partially covered back deck overlooks a brick patio and a dense bank of trees beyond.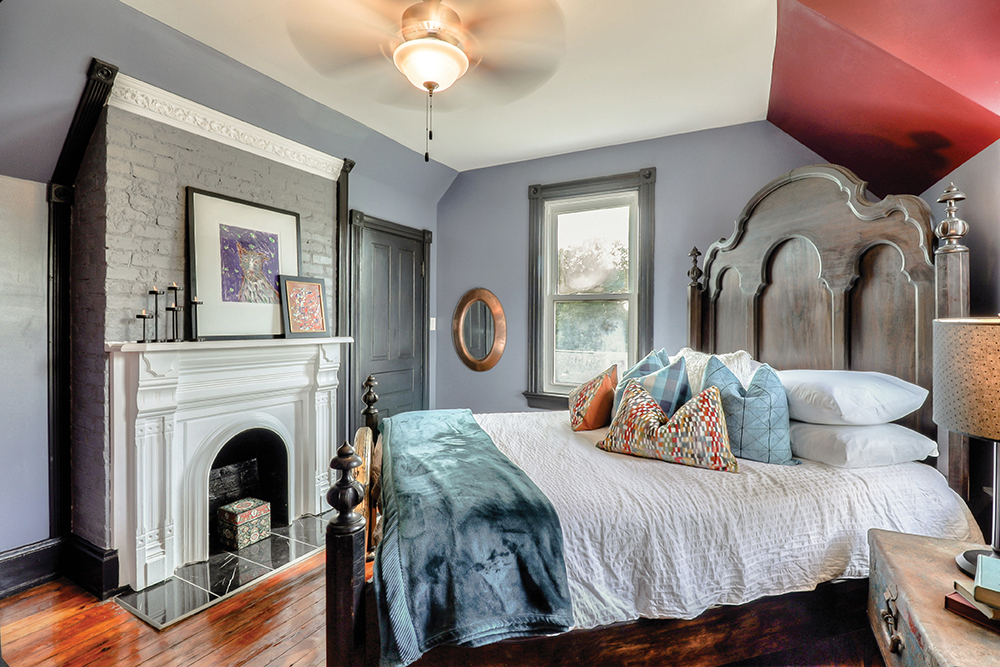 The property has a relatively small footprint, but lies just two-and-a-half miles northeast of Northside, across the sprawling 733-acre Spring Grove Cemetery and Arboretum. The famed cemetery is itself an outdoor museum of elaborate Victorian architecture filled with stone chapels, obelisks, and vaults, and a fitting neighbor to this high-profile home.
Facebook Comments