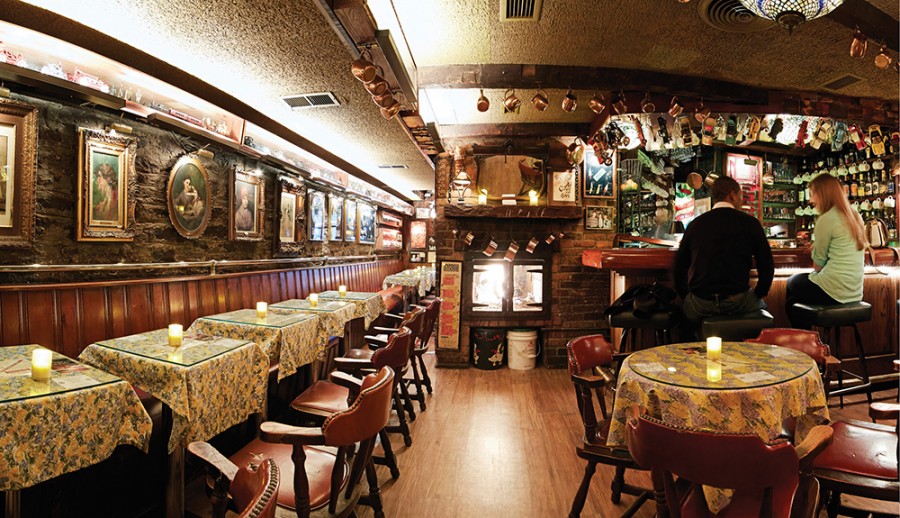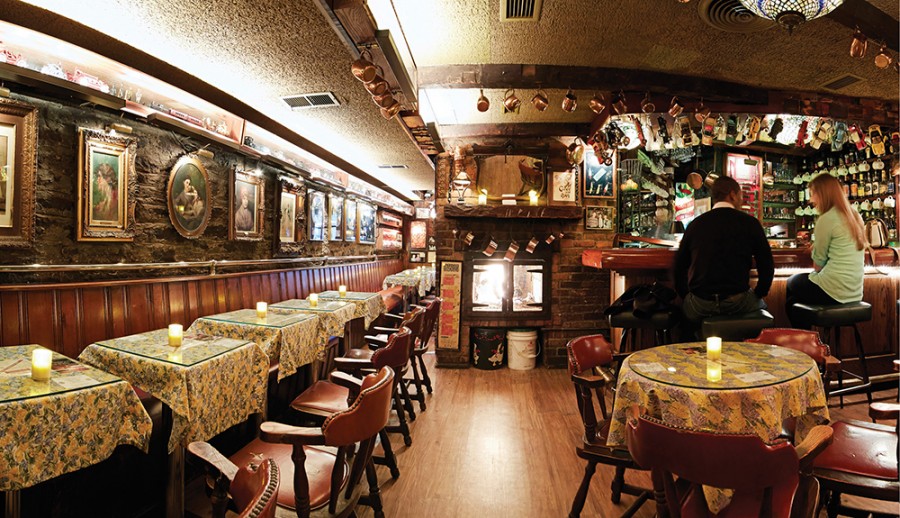 I feels like a hidden gem, a secret, the modest sign and narrow brick entryway giving little indication of the serenity stashed on the other side. "Everyone sees this place as a hideaway," says Eddie Shepard, owner of the Blind Lemon.
Shepard started as a bartender at the Mt. Adams institution soon after it opened on May 21, 1963, and ended up buying it a few years later. He's not sure why it was named after Texas blues guitarist Blind Lemon Jefferson, but he liked it, kept it, and justified it. "I've had live music down here seven nights a week for 47 years," he says.
It earned the bar an audience early on, the soft jazz, blues, and folk tunes bringing in 1,200 people a night during the 1970s, as well as the occasional celebrity passing through town, from Dick Clark to George Clooney. It even hosted a surprise birthday party for folk-rock legend David Crosby in the 1980s with band mates Stephen Stills and Graham Nash. Shepard added his own touches as well, filling the bar with his collections of antique toy cars, pocket watches, presidential campaign buttons—and bartender Walter Brown, who's been fixing drinks for 45 years.
It doesn't bring in the nightly numbers it used to, but it still does good business. It's also a vestige in today's bar scene, a comfortable, romantic sanctum frozen in amber—"a conversation place," as Shepard calls it—the perfect spot to empty a bottle of wine as the music softly plays or sip a Hot Toddy around the fire pit out on the patio. "It never changes. People come back from years ago, it's the same place. Walter's still there," laughs Shepard. "That's the way it'll be as long as I'm around."
Facebook Comments