Cincinnati State's new executive chef is bringing his Midwestern-meets-French style to the college's Midwest Culinary Institute and Summit restaurant, with plans to connect with local alumni and promote real-world learning.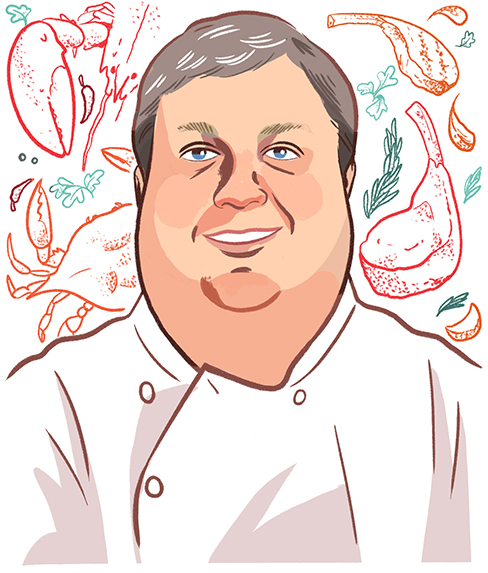 What was your experience prior to this new role, and what brought you to Cincinnati?
This is my third venture into being the head administrator of a culinary program [after stints at the Dedman School of Hospitality at Florida State University and the Culinary Institute of Virginia College]. Over the last few years, the publicity the chefs in Cincinnati have garnered nationally caught my eye. And the MCI, since its inception, has been one of the best culinary institutes in the Midwest, so that definitely attracted me. It's a great city, great program, great faculty, with great chefs. A pretty good combination.
What does MCI offer students?
MCI includes culinary arts, baking and pastry art, brewing science, nutrition and dietetics, and a hospitality program. Anything you need to get into the hospitality scene in the region.
What are your goals for the institute?
To help support Cincinnati's food scene and meet the need for well-trained labor. We have a pretty significant labor shortage in the food scene here, so trying to grow enrollment and get the right students in here to grow the chefs of Cincinnati. Here at MCI, we give them training not only as a culinarian but also they take business courses and classes that will enable them to better communicate with their patrons, so that just gives [restaurants] more well-rounded labor opportunities than they would find if they were looking for people off the street.
What is your signature dish/style?
My favorite dish to make—my wife loves it—is risotto. I usually do that with some nice gulf crab, crab cakes, and sauce that would probably give you a heart attack if you ate it every night.
Who is your culinary role model?
Eric Ripert. He exudes refined, white tablecloth, well-respected. But I've cooked with Paula Deen, Cat Cora, and multiple Food Network personalities. While they're all fun, they're just a little different than the chefs you find in Cincinnati or New York. They're more of a personality, more for show, not substance. God bless if Paula Deen ever saw that, she'd kill me. Chefs would always rather be known for their substance rather than their flair.
What are you looking forward to in this role?
I would love the opportunity to bring [chef alumni] into our facility to showcase them on this platform that only we can provide. They get to cook in their [own] restaurant every night; sometimes it's fun to go on a road show [at Summit], and the community enjoys that, too…. We've had such a great alumni base that's here in Cincinnati and we want to capitalize on that to showcase the Summit.
Cincinnati State Midwest Culinary Institute, 3520 Central Parkway, Clifton, (513) 569-1621
Facebook Comments