Diners can look forward to more complex charcuterie options and more obscure cuts of beef thanks to a recent two-day training for area chefs. Cure Camp was sponsored by wholesale food purveyor Creation Gardens in conjunction with the Boca Restaurant Group; Midwest Culinary Institute hosted the event on March 20 and 21. The itinerary featured several lengthy charcuterie (think terrines, patés, and cured sausage) seminars taught by esteemed, former Inn at Blackberry Farm butcher and head of charcuterie, Michael Sullivan. Topics covered the craft of fermentation, salumi making, and the processes of wet and dry ageing of beef. But the majority of the event revolved around butchery demonstrations.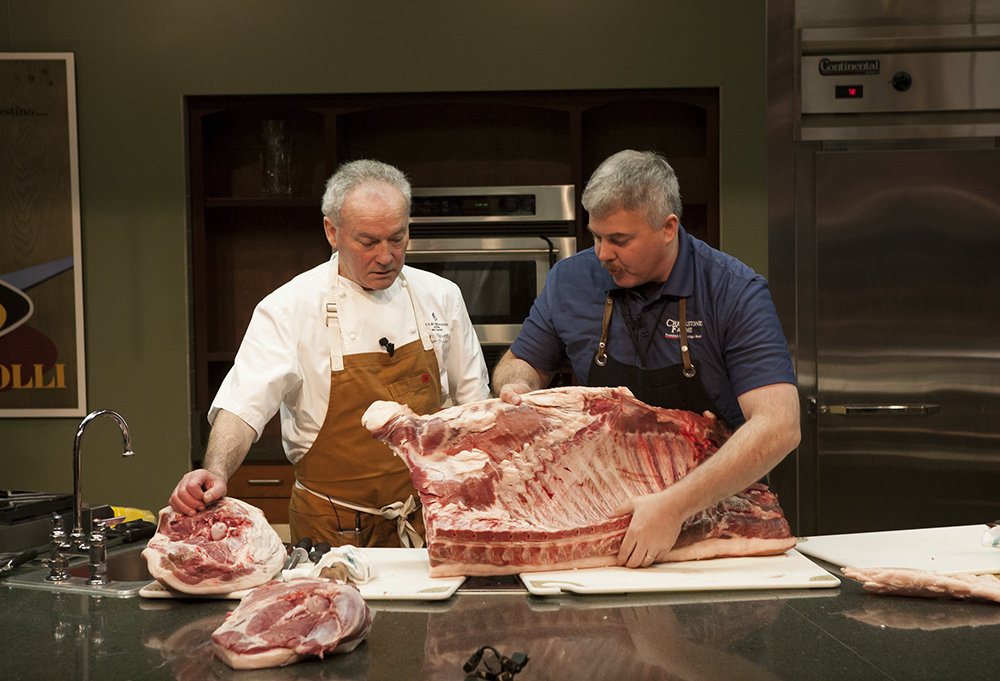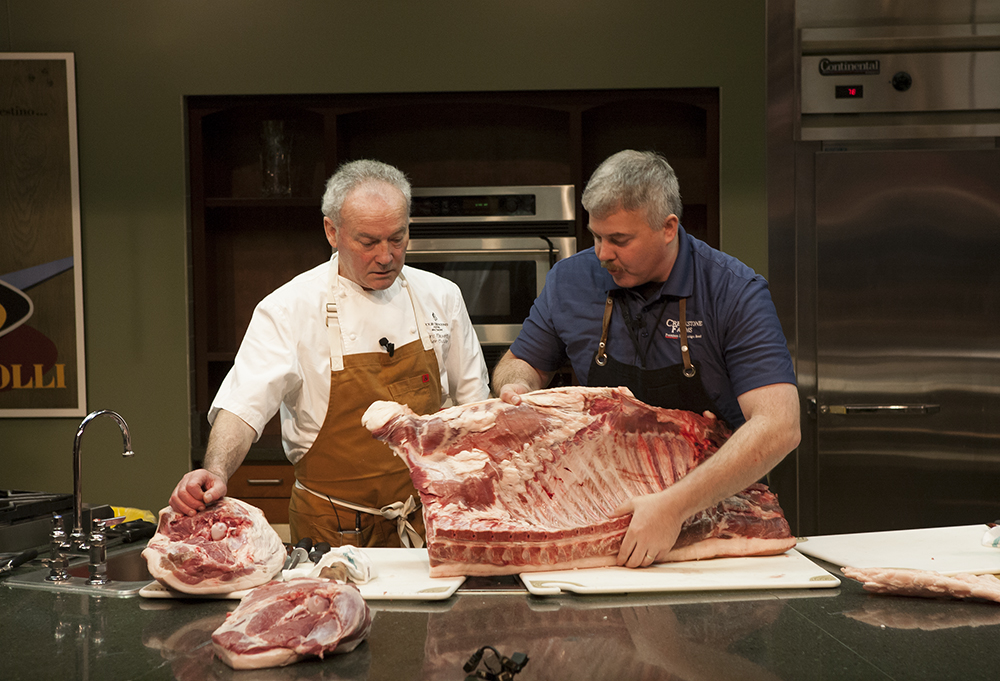 French Master Butcher, Marco Pauvert (who currently works at the Four Seasons, Baltimore) demonstrated the time-honored European art of seam butchery. Muscles are separated—with the assistance of a small knife—along natural fiber divisions. Pauvert quickly and elegantly used this technique to break down a pig, a lamb, and a cow with remarkably negligible waste. In the process, he explained the importance of the technique for cost savings—a real boon for restaurants where the profit margin is so slim—explaining that by butchering a whole hog, a chef could recoup the entire purchase by selling the chops and loin alone, meaning the rest of the cuts equal pure profit. But he also made the case for food safety. Unfortunately, most American butcher shops employ large band saws to fabricate meat, spewing bone dust and meat particles in all directions, which is obviously impossible with a small, clean knife, wielded by hand. Unfortunately, butcher training traditions have been abandoned in most American shops and grocery stores in favor of faster and cheaper practices that can be performed by an untrained, minimum wage worker. Ain't that America.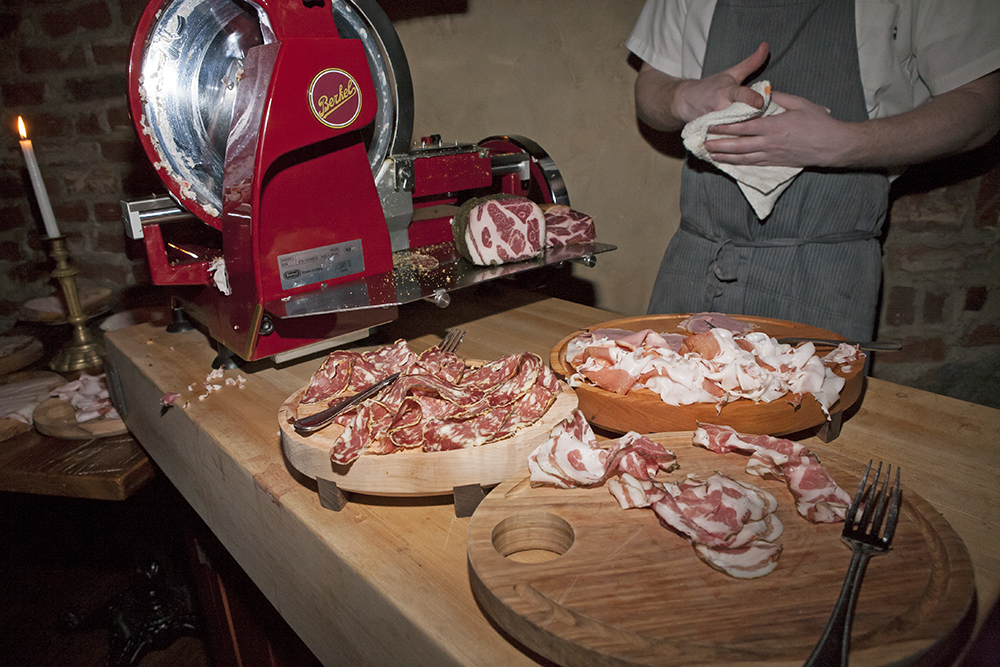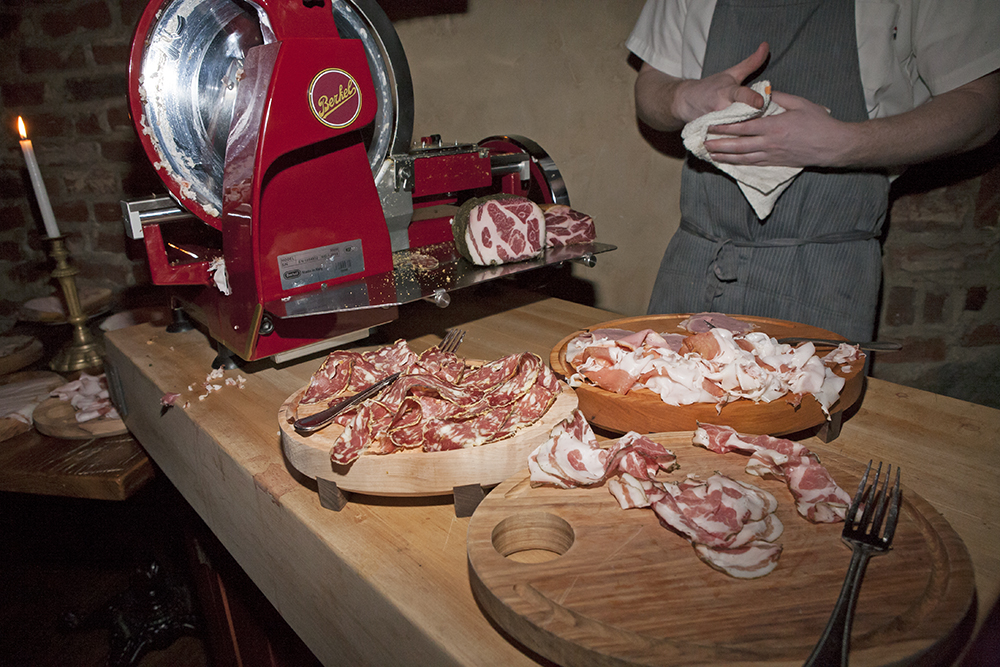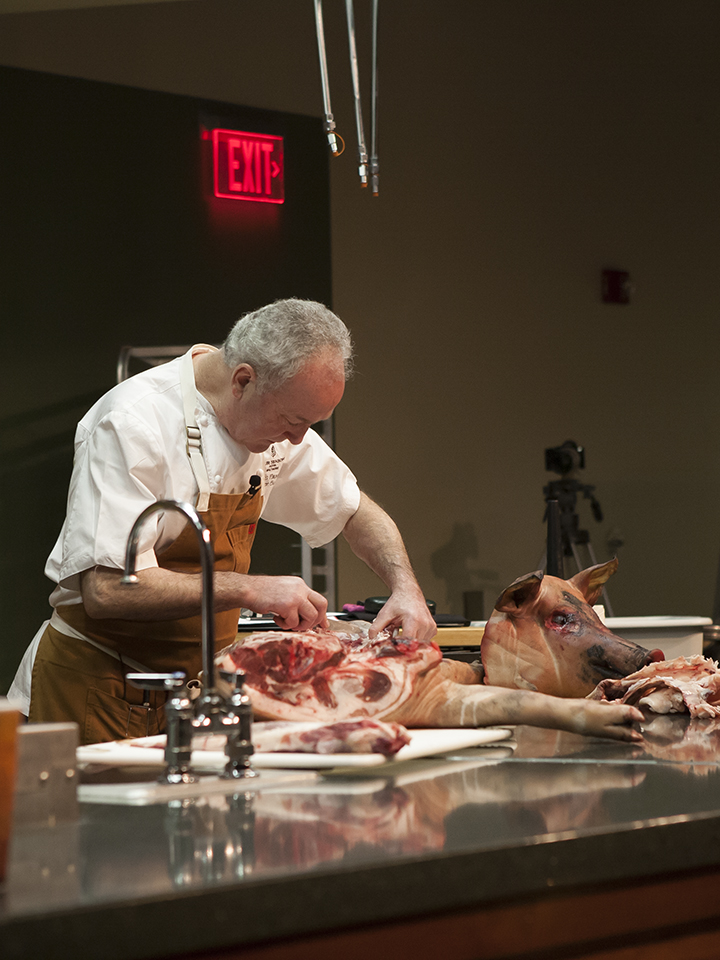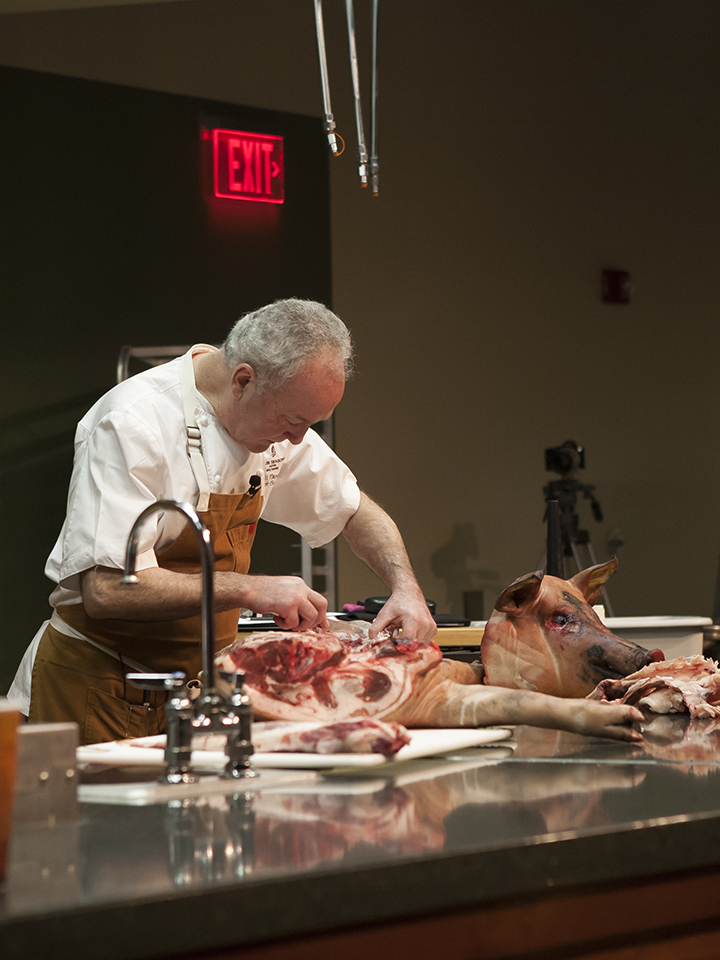 Which brings us to the cost of Cure Camp for chefs. ABSOLUTELY NOTHING. Because Pauvert and Sullivan are so intensely passionate about spreading the gospel of seam butchery and safe charcuterie practices, they are giving away the knowledge to anyone willing to learn. While the event was by sponsors' invitation only—there were only so many seats in the auditorium—the chefs that did attend, including Jose Salazar, Patrick Hague and Jim Cornwell of Dutch's, Dana Scott Adkins of Cozy's Café and Pub, and Jackson Rouse of Bauer Farm Kitchen, took copious notes and asked numerous questions. They also took great pleasure in consuming the cuts and cures. Sotto's Danny Combs hosted a dinner on the final evening, serving up everything from sliced prosciutto to prime rib at the Sixth Street trattoria. If only every continuing education workshop ended with such a Bacchanalian feast!
Facebook Comments