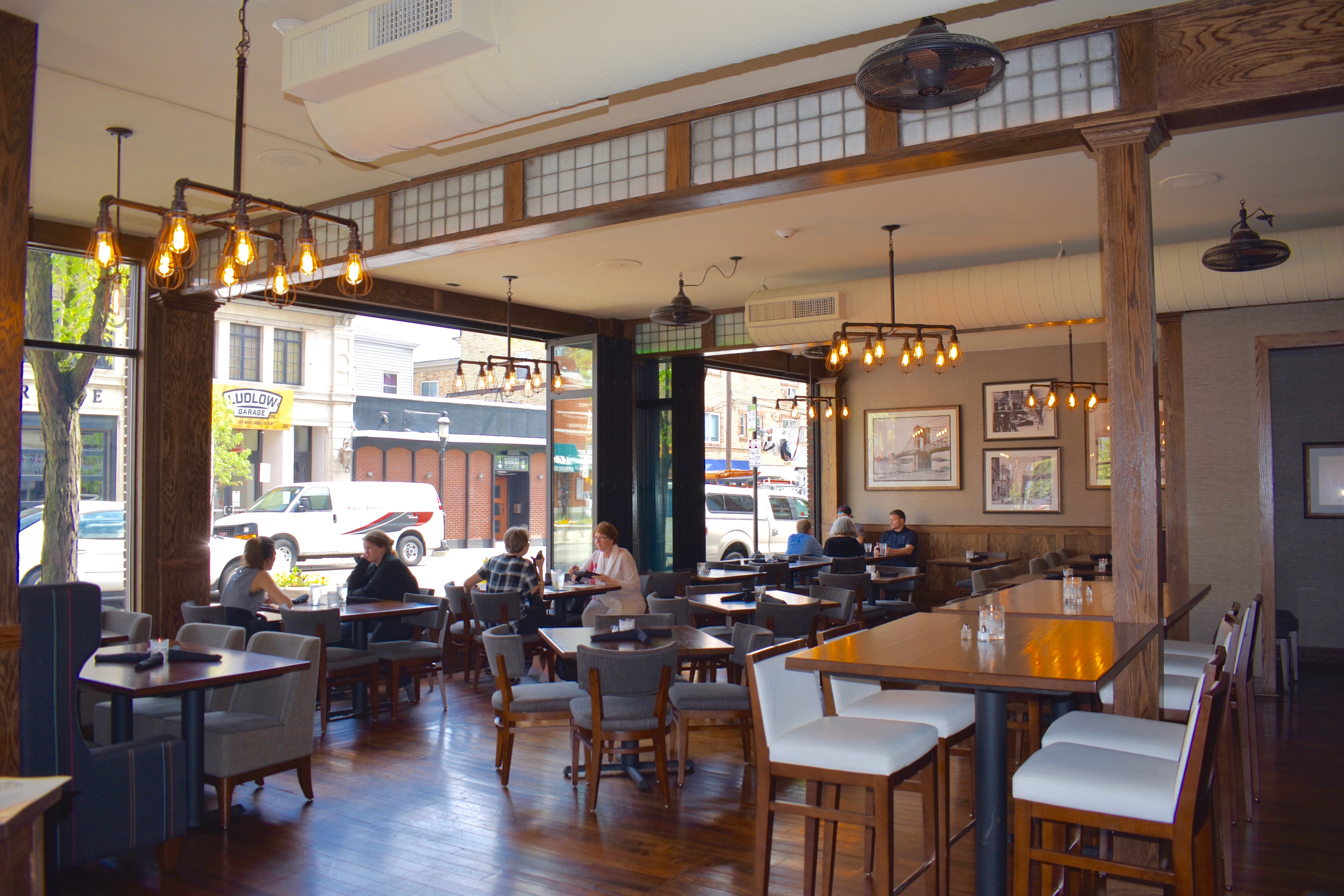 Gaslight Bar & Grill, the swanky new restaurant that opened in January in the old Ludlow Avenue library branch in Clifton, has unveiled its rooftop terrace for spring. Owners Dave and Claudia Taylor bought the building before opening their other Clifton business, the Ludlow Garage, and spent two years renovating the historic space.
"We pay homage to the old library in lots of ways," says Claudia Taylor, referring to the novels lining the bar shelves, the cocktails named after authors, and the wall decorated with book pages.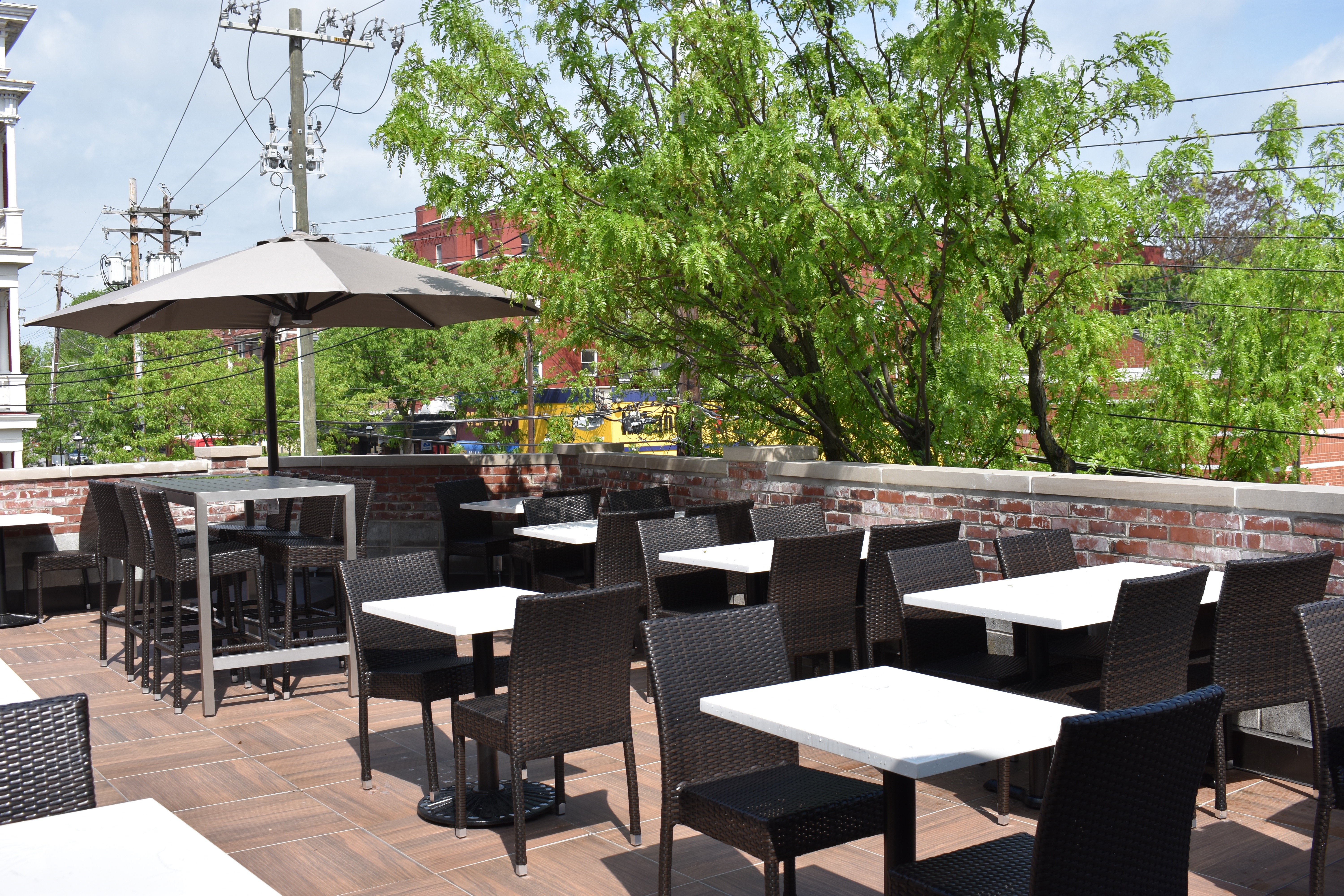 The rooftop terrace debut also marks Clifton's first rooftop dining space. It's equipped with a full-service bar, ample shaded seating, and peers over the Ludlow Garage across the street.
"We live in Clifton," Claudia says, "So we've put things into the community that we'd like to see."
What shines brightest on the menu is the large selection of seafood dishes—Scottish salmon, seared scallops, clam chowder, and fried oyster po'boys mingle with other high-end comfort dishes, such as the filet mignon and creamy mushroom risotto. Chef and General Manager Kevin Worthington recommends the scallops, shrimp avocado cobb salad, and the po'boys made with authentic New Orleans Leidenheimer Baking Company rolls. A dollar oyster night is also on its way to the rooftop menu, as well as a new fresh fillet for downstairs.
As for drinks, the Gaslight wine menu is expansive, but the cocktails are what make it stand out. The Lolita, named after the novel, is a tangy, refreshing take on a strawberry margarita on the rocks. The Harper Lee is another version of a classic, this one taking the form of a traditional gin and tonic with a garnish of freshly sliced ginger root.
The cold beverages and fresh seafood are sure to pair nicely in the newly opened upstairs seating, creating an ideal rooftop lounge that can accommodate Cliftonites—and visitors—all summer long.
Gaslight Bar & Grill, 351 Ludlow Ave., (513) 861-3663, gaslightbarandgrillclifton.com
Click through the gallery below for more photos of Gaslight Bar & Grill:
Facebook Comments
---