Bite-size delectable cakes made with completely natural ingredients, perfectly packaged in mason jars—that's what you get with My Momma's Kitchen.
In 2013, Naimah Spencer and her momma Vallery started selling the delicious little cakes through Etsy. Naimah first had the idea to package them in jars to make shipping easier when she'd send them as a little piece of home to her relatives around the country.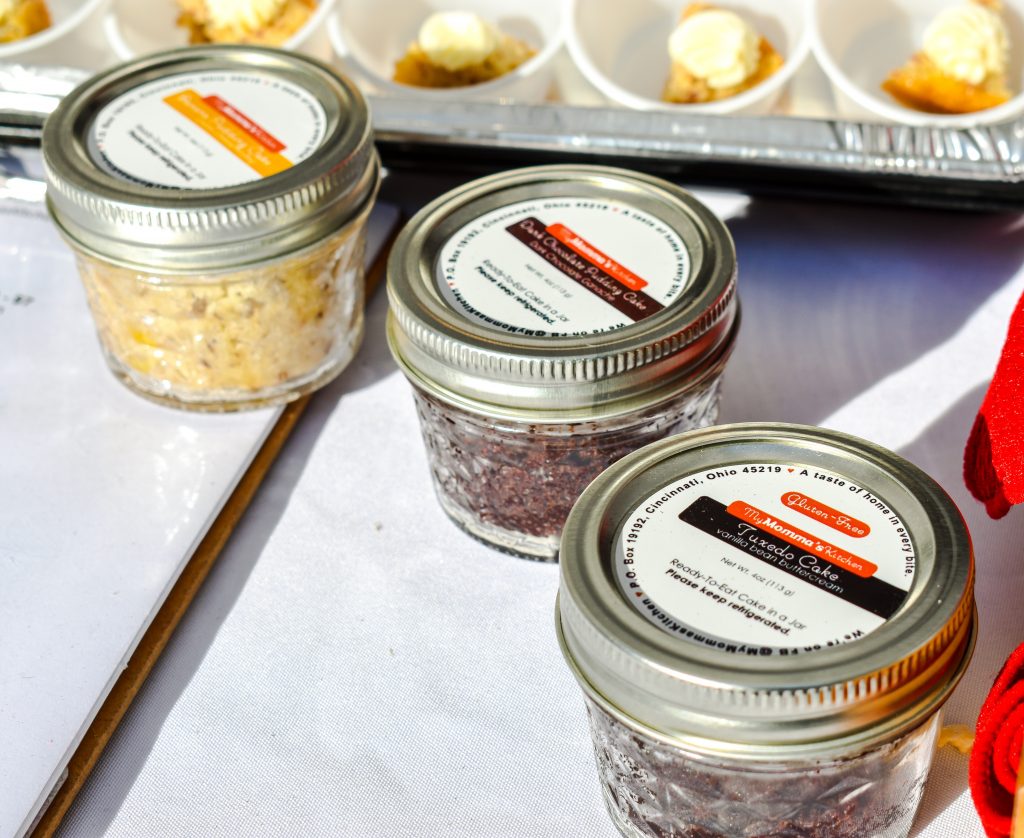 "It took a while to learn how to bake them right in the jars, but it's been so rewarding," says Spencer.
From the kitchen to the web, Naimah then started selling her sweets at pop-up markets around Cincinnati. They debuted at the Strauss Troy Famers Market at the Fountain Square in 2015. Now, My Momma's Kitchen has settled into its new home at Findlay Market every weekend.
Something special about these desserts, besides their adorable packaging, are the vegan and gluten-free options and absence of artificial flavors, preservatives, and dyes.
"My sister is gluten free and vegan," Spencer says. "We had customers asking for them, too."
If you've ever had a tough time finding truly yummy vegan or gluten-free treats, or have never tried either, these tasty little cakes will open up a whole new world of dessert options.
Some of the cakes on the menu right now include the best-selling Vegan Chocolate Brownie Cake, the Not-So-Red Velvet, the Strawberry Shortcake, and the new Gluten-Free Vanilla Caramel, which tops a light, whipped caramel buttercream frosting and salted caramel sauce onto a fluffy gluten-free vanilla cake.
Down the road, Naimah would love to have her own storefront in Cincinnati and says she's currently in talks with business owners about setting up her cakes in their stores.
"I would love a little storefront," Spencer says. "So hopefully, next year—we've got our fingers crossed!"
For now, the markets have been a great way to meet new customers and supportive regulars.
"The best part is definitely the customers," says Spencer. "When you come to markets like these, you meet so many people and faces and can see that you're really making an impact and that people are loving it."
Facebook Comments
---