Editor's Note: This restaurant is closed.
Jim Dandy's BBQ is all about smoked meat (specifically hardwood smoked pork butt, chicken, pork ribs, and beef brisket), and it's officially where the guys hang out, amid the wood walls and photos of Elvis and Roy Rogers. As a matter of fact, if you hit this Sharonville mainstay around lunch hour, there's so much middle-aged testosterone in the dining room you'll expect an arm-wrestling championship to break out any minute.
---
Like any BBQ joint worth the salt in its rub, Jim Dandy's is also well-armed with the traditional Southern side dishes. There are pot-liquored collard greens and green beans (so you can claim you're getting your virtuous vegetables), red beans and rice (that might be a little spicy for your taste), and an epic battle for "the creamiest" going on between cole slaw, potato salad, and the mac-and-cheese.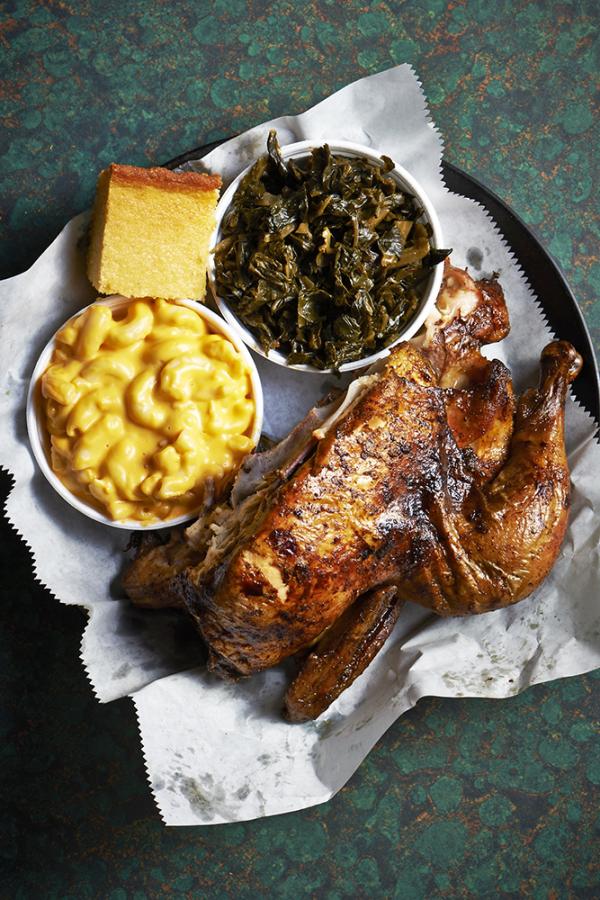 ---
And their bread pudding? Well, it's like French Toast walked down the wrong alley and almost survived—until it was drowned in sweet, custardy decadence. All the goodies at Jim Emig's barbecue joint are available for carry out and catering, so you can share with family, friends, and even your wedding party. Because who said the "big day" had to be fussy? You got a crowd, they got the 'cue. Everything is just dandy.
Jim Dandy's BBQ, 2343 E. Sharon Rd., Sharonville, (513) 771-4888, Lunch and dinner Mon–Sat.
Facebook Comments