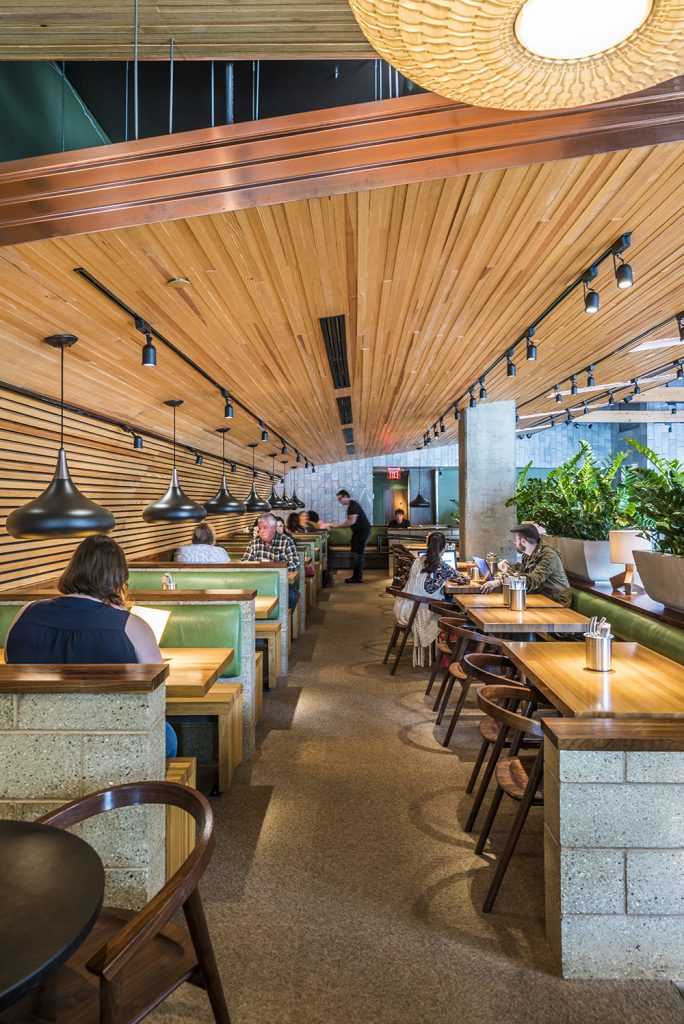 Whether you loathe driving beyond the 275 loop or live there, walking into Liberty Center's Northstar Café feels like you were transported somewhere that is not one minute off of I-75 in West Chester. In Northstar's first outpost beyond the Greater Columbus area, the space itself reflects the ethos of the food: warm and comfortable, but still modern and fresh.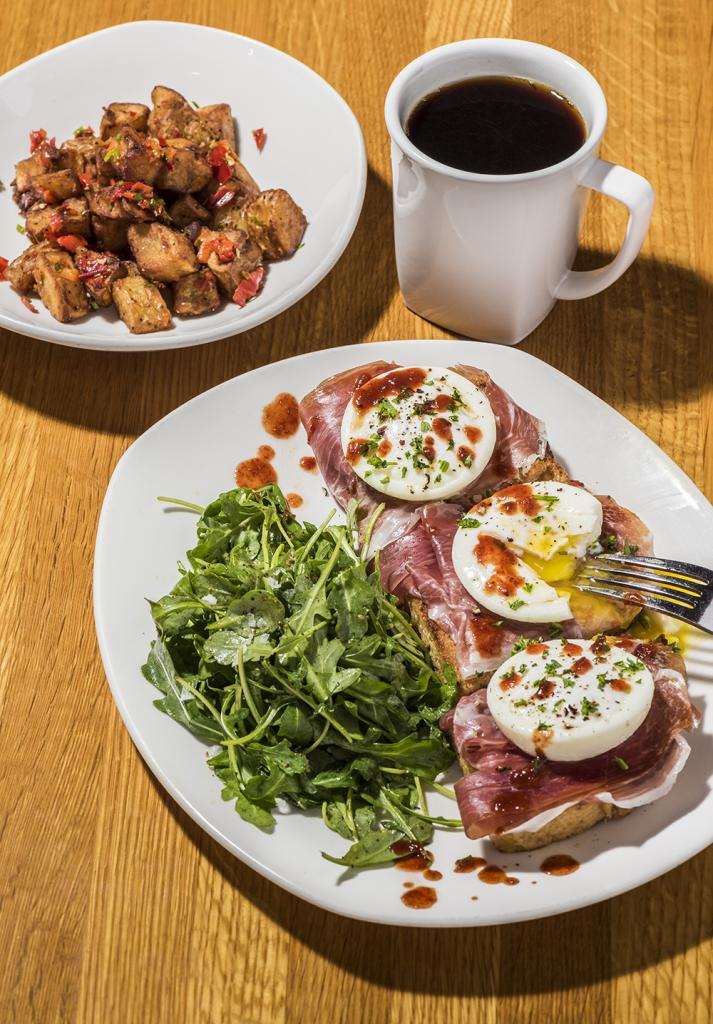 The dinner and cocktail menus are fab, as is the large bar. But what we're still dreaming about is the breakfast. Take for instance the mushroom frittata, made with the meatiest of mushrooms, caramelized sweet onions, and Gruyère cheese, for which we lack a more appropriate descriptor than "stupidly good."
The portions are no joke—that frittata comes with breakfast potatoes and a dense, perfectly crumbly-but-moist housemade biscuit—yet it doesn't feel gluttonous or excessive. In large part that's due to the freshness (e.g., the sausage made in-house daily) and the abundance of healthy options. One of our favorites: the shooting star juice, a balanced blend of carrot, ginger, orange, and lemon. You walk up to order in the back; you don't even try to say no to the giant, $1 last-night's cookies in the bakery case; then you take a seat and let them bring you the best start to a day we've found in a long time.
The Northstar Café, 7610 Sloan Way, Liberty Township, (513) 759-0033, Breakfast, lunch, and dinner seven days.
Facebook Comments