On a visit to England, Jan Collins ate at some London restaurants in historic houses. With their strings of little rooms and tiny courtyards, the establishments created a kind of intimacy—they were, in a word, cozy. Collins, the owner of Putters Sports Grill, decided this was exactly the kind of thing we needed back home. She bought two historic homes in Liberty Township, renovated the first, which became Cozy's Cottage, then expanded to the second, Cozy's Café and Pub. The cottage still serves breakfast and lunch, and the café handles the more elevated dinner fare, as well as brunch and drinks.
---
For a place called Cozy's, the restaurant is actually enormous, and can probably accommodate a couple hundred people when the weather is nice. As per Collins's original inspiration, though, the space has been portioned into small nooks; and, seated in one's own little corner, there is indeed an English gastropub sense of warmth. The food, though, with a few notable exceptions, remains proudly American—steaks and biscuits and fried chicken and hush puppies—as does the decor, which focuses on old-timey country tchotchkes. The whole thing is pleasant and unpretentious, and has the air (several friends noted this) of an upscale Cracker Barrel.
Cozy's ambitions, though, as well as its prices, go well beyond Cracker Barrel. On her website, Collins writes that she wants to "challenge your expectation of suburban dining, bringing a bit of downtown Cincinnati's gastronomy scene to Liberty Township."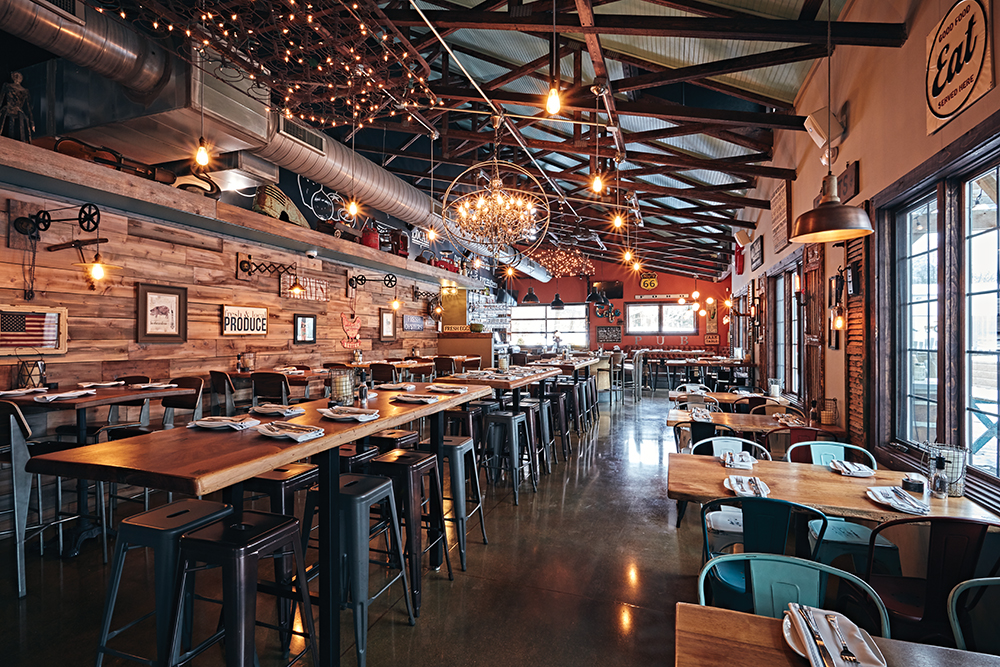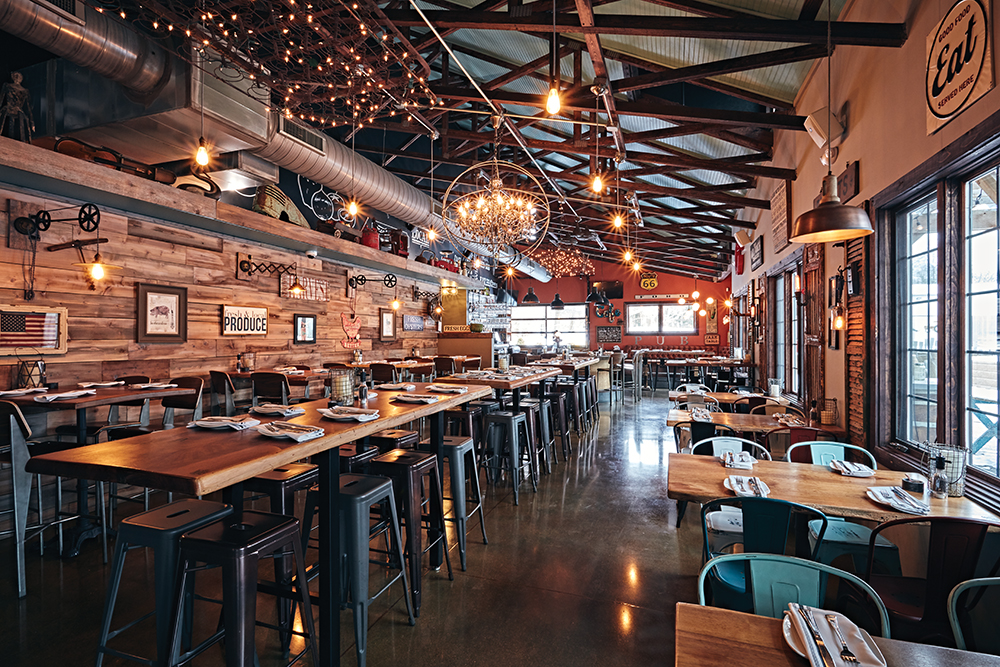 ---
In several ways, Cozy's succeeds. For one thing, the produce in virtually every dish—from the kale in the root vegetable salad to the parsnips under the pork shank—was clearly fresh, seasonal, and flavorful. The service is warm and knowledgeable, and good at anticipating requests before they come up. Extra spoons for the budino we had for dessert, for example, materialized before we even realized that it would be hard to eat with a fork. And when it comes down to the classics, from the biscuits that opened the meal to the carrot cake at the end, Cozy's does it right.
When Cozy's tries to "challenge expectations," though, it becomes much more of a mixed bag. A common experience at dinner was being intrigued by a menu description, only to the find that what came out was an ordinary, decently executed version of the original. The N.Y.G. Deviled Eggs (after some discussion, we decided that this was "not your grandma's") were in fact very similar to grandma's—mayo, vinegar, salt, a few herbs. (Yes, there is guanciale, but these are basically just fancy Italian bacon bits.) We were intrigued by the jalapeño hush puppies only to find that they should have been called "regular ol' hush puppies." The waitress explained that the chef had replaced real jalapeños with a jalapeño powder to prevent spice inconsistencies. What comes out is perfectly fine—not greasy, with a nice texture—and now quite consistent spice-wise, being roughly at Level 0.
A few celebrated exceptions: I loved the spicy chili-maple flavor in the fried chicken, which is surprising and delicious (it shows up again in the brunch's chicken and waffles, where it is equally good). An international anomaly—the baba ghanoush—was also assertively smoky, with a nice painterly complement of roasted vegetables and bread. The 12-hour pork shank was probably my favorite item, with beautifully buttery grits and the sweet sharpness of parsnips in the root vegetable hash, along with a portion of tender meat that lasted me for two additional meals. As befits homestyle food, the portions at Cozy's are gigantic, from the pork shank to a piece of carrot cake suitable for a dinosaur. Booze is also done right: Cozy's has an impressive list of cocktails and local beer on tap; I particularly enjoyed a citrusy IPA from Fifty West with the unfortunate name of Smooth Move.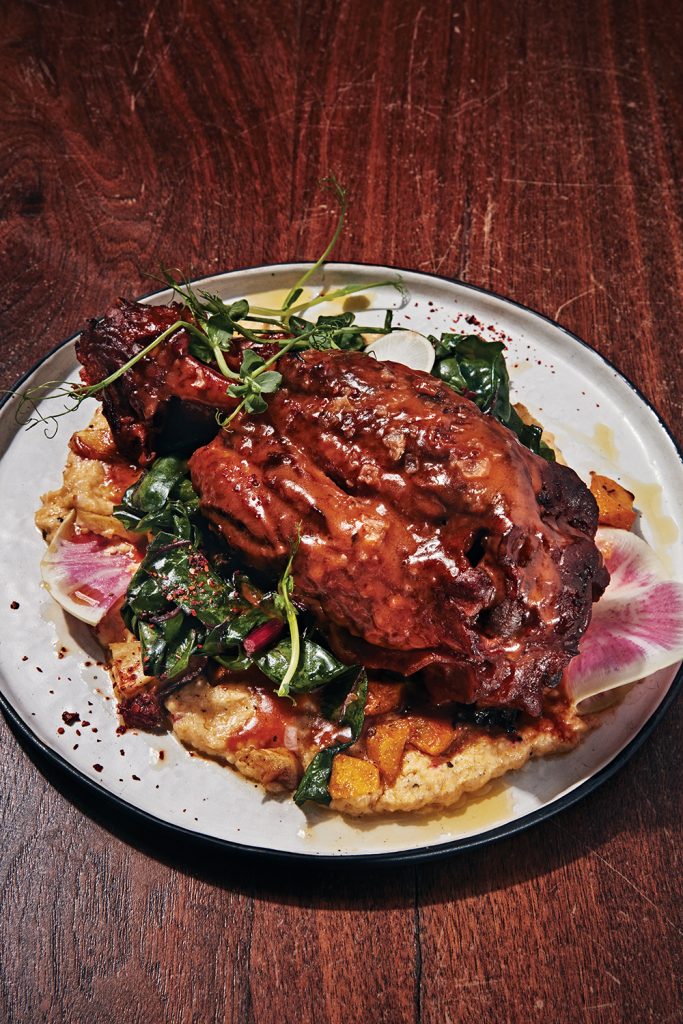 ---
The restaurant is clearly striving to do things the right way, from homemade baked goods and sauces to the freshness of
the vegetables, but sometimes I sensed not shortcuts, but the kind of efficiencies that become necessary when a restaurant reaches a certain size. During a fairly packed brunch on Saturday, I couldn't help but notice that the potatoes under the pork belly hash were the same precooked fried potatoes that arrived with other dishes. What makes a hash truly satisfying (and time-consuming) is potatoes that are actually cooked in the skillet with the meat and vegetables, but the dish at Cozy's is basically assembled: a layer of potatoes mixed with the pork belly, and then a handful of raw chopped peppers. As with Cracker Barrel, what comes out actually tastes pretty good, but you can tell that it isn't quite the real thing.
One of the things we forget in America is that scale is an essential part of an experience. You cannot be inspired by some tiny European cottage restaurant with five tables and a menu consisting of what they have on hand that day, multiply the size and staff by 10, and expect a similar result. Still, Cozy's does enough right that if I lived in Liberty Township I would be happy it was there. Sometimes what you want is some good beer, biscuits, and a plate of fried chicken, and there's no need to go downtown for that.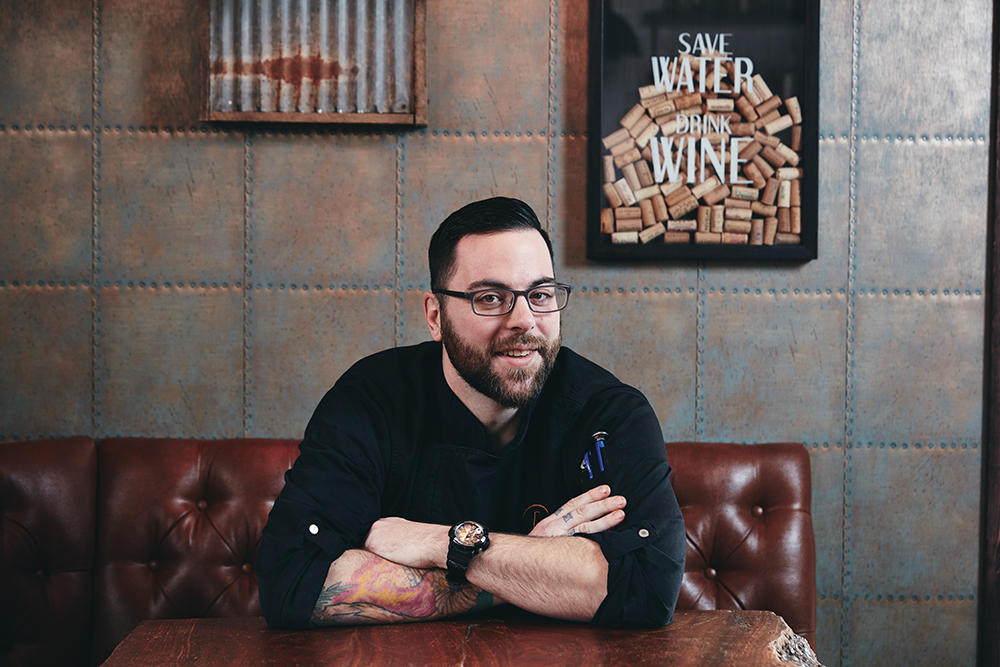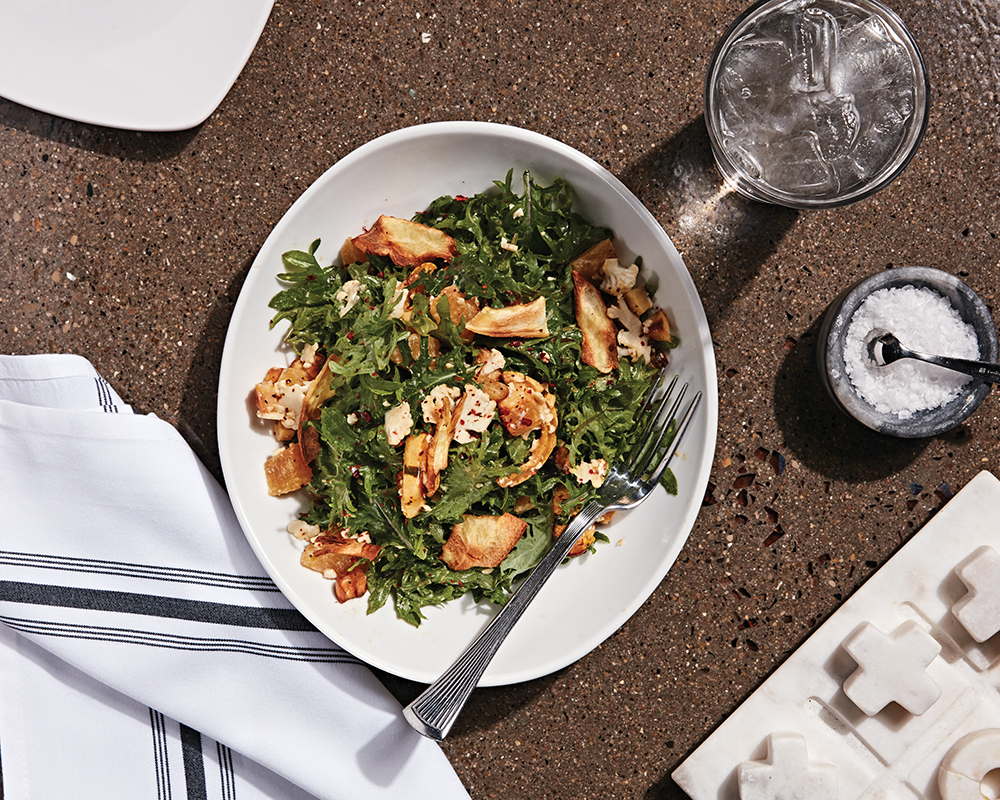 ---
Cozy's Café and Pub
6440 Cincinnati-Dayton Rd., Liberty Township, (513) 644-9365, cozyscafeandpub.com
Hours
Dinner Tues–Thurs 4–10 pm, Fri & Sat 4–11, brunch Saturday 9 am–2:30 pm and Sun 9–4.
Prices
$8 (N.Y.G. Deviled Eggs)–$49 (house bone-in rib eye)
Credit Cards
All major
The Takeaway
Quaint goes upscale and large-scale, with mixed results.
Facebook Comments