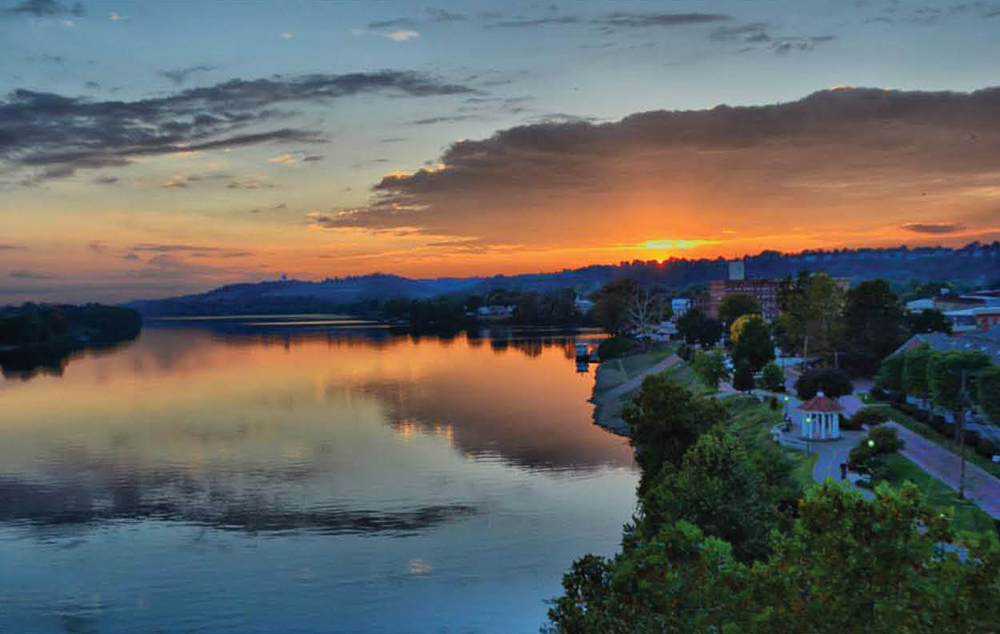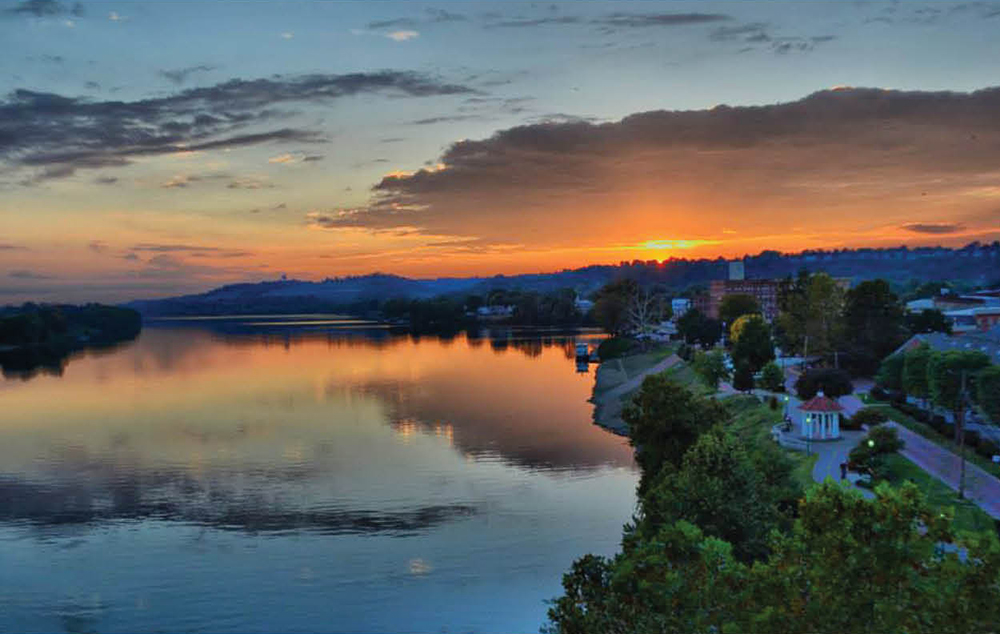 First of all: Abandon any ideal of efficiency. This is not that kind of trip. Meandering has its merits—the Ohio River, after all, has been doing it for millennia. Take the winding, eastward drive along its banks, replete with small towns and state forests, to ease into the steady, lethargic rhythm of summer.
Getting There
Ditch the incessant GPS voiceover. Drive downtown to Sawyer Point and turn east on Riverside Drive. Now keep on driving. The Ohio River Scenic Byway starts with small, sleepy towns: Point Pleasant will pass by with a bait, beer, and grocery store in an old clapboard house just before the dock; Utopia (you can stop seeking—it's at the edge of Clermont County) looks a lot like one cross street, a village market, and a car repair shop; and Higginsport welcomes you with a sign proudly—if somewhat uncertainly—declaring: White burley tobacco first grown in Ohio near here during Civil War. Further along you'll find Ripley, with Underground Railroad sites like the Rankin House and a handful of antique shops, and Portsmouth—with Portsmouth Brewing Co. (Ohio's oldest, it re-opened in 1997) and Dari-Creme, a neon-lit purveyor of shakes, malts, and all-things-fried, a block away.
There are marinas and campgrounds; road-trip gold (Fat Boy's Dream Floating Restaurant, anyone?); countless points of river confluence with creeks and streams; detached porches set up riverside, across the byway from people's homes; and the gamut of housing—weathered Victorians, A-frames, and at least one yurt. But more than anything, the drive is flanked by nature: trees and jagged rock to the left and the churning river to your right, with rolling, forested hills abutting its far banks.
Take A Hike
For those yet uninitiated: Eastern Ohio is seriously verdant and beautiful, and several key witnesses to this fact can be found right along the byway. The Edge of Appalachia Preserve—owned and maintained by the Cincinnati Museum Center and the Ohio chapter of the Nature Conservancy—covers 16,000 acres of wilderness (11 distinct preserves) in Adams County, with four separate hiking trails. Further upriver, Shawnee State Forest is Ohio's largest at more than 60,000 acres. Amongst all those hills? Nearly 70 miles of horse and hiking trails plus 60 miles more of backpacking trails, with seven designated camping areas along the main loop. For those agriculturally inclined, Shawnee also allows berry, nut, and mushroom gathering in most areas, as well as fishing.
If a shorter jaunt in the wild is more your speed, the Lake Vesuvius Recreation Area, part of Wayne National Forest, lies just six miles off the byway from Ironton and offers a 143-acre lake with a swimming beach, kayak and canoe rentals, and hiking trails.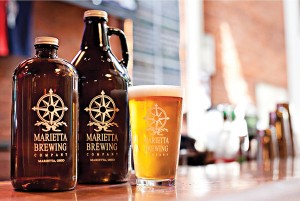 City Lights
The steep, windy road down the hill from the byway to Pomeroy, Ohio—with houses clinging to the hillside—feels more Mediterranean than Midwestern. Walk the streets of the historic town to scope out the architecture and expansive river overlook before parking at the Court Grill for chicken wings, beer (we found MadTree on tap), and live music.
Marietta, named for Marie Antoinette, was the first settlement in the Northwest Territory. In the present tense, get caffeinated at Stoked Coffee, eat sweets from Putnam Chocolate, stumble upon some 7,000 square feet of endless finds (glassware!) at the Antique Mall of Marietta, and get a short-but-sweet lesson in Ohio history at the Campus Martius Museum. Stroll riverside down tree-and-bench lined Muskingum Park, then cut over to Front Street to peruse the business district's main drag. You'll find seafood and a handful of international dishes at Austyn's Restaurant or American standards at The Galley—plus live music at the attached Adelphia Music Hall. Tap into the brewed-on-site (and otherwise Ohio-centric) suds at Marietta Brewing Company—namely their Hop Smash IPA and, in the fall, Pawpaw Ale, brewed with Ohio's native fruit—and soak it up with the pub's extensive menu. Then awake to water views at the Lafayette Hotel: Since 1918, it has stood on the banks where the Muskingum flows into the Ohio.
Facebook Comments