The town of Carlisle was rocked this summer when 18-year-old Brooke Skylar Richardson was arrested and charged with aggravated murder and other felonies for the alleged killing, burning, and burying of her newborn baby. With the case progressing and media swarming the small Warren County community, it's been a traumatic two months for Richardson's family members as well, who have stood by her through two arrests, an indictment, multiple charges, and numerous court appearances, including an emotional bond hearing.
They have watched the intense news coverage and demonization of Richardson on social media as a "murderer" and "baby killer." They have heard the questions, the gossip, the speculation, and endured the intrusive curiosity seekers and protestors. Reporters have followed them, parked outside their homes, and called them repeatedly.
They are exhausted by the upheaval in their once normal lives, but also upset and frustrated by what they describe as one-sided, unfair coverage and questionable behavior by the Warren County Sheriff's Office and Warren County Prosecutor David Fornshell. Judge Donald Oda II issued a gag order on August 10 restricting the lawyers, Richardson and her parents (Scott and Kimberly), the Warren County Sheriff, the county coroner, and the clerk of courts from publicly talking about the case. But a number of extended family members and friends of Richardson spoke exclusively to Cincinnati Magazine to offer their views on the case that has consumed and divided the town of Carlisle.
Richardson's maternal and paternal grandparents, uncles, aunts, and cousins shared their feelings at the home of Jay and Vanessa, Richardson's aunt and uncle who requested we use only their first names. They all maintain that Richardson, who goes by the name Skylar, is innocent of the charges and that the baby was not born alive, but rather was stillborn, as initial reports suggested. They claim that no one in the family other than Richardson was aware she was pregnant, and after delivering the stillborn child at her family home, she was scared and blamed herself, so she buried the body in the backyard. They agree that the disposal of the stillborn baby was improper, but that Richardson's crimes do not come close to the charges of murder.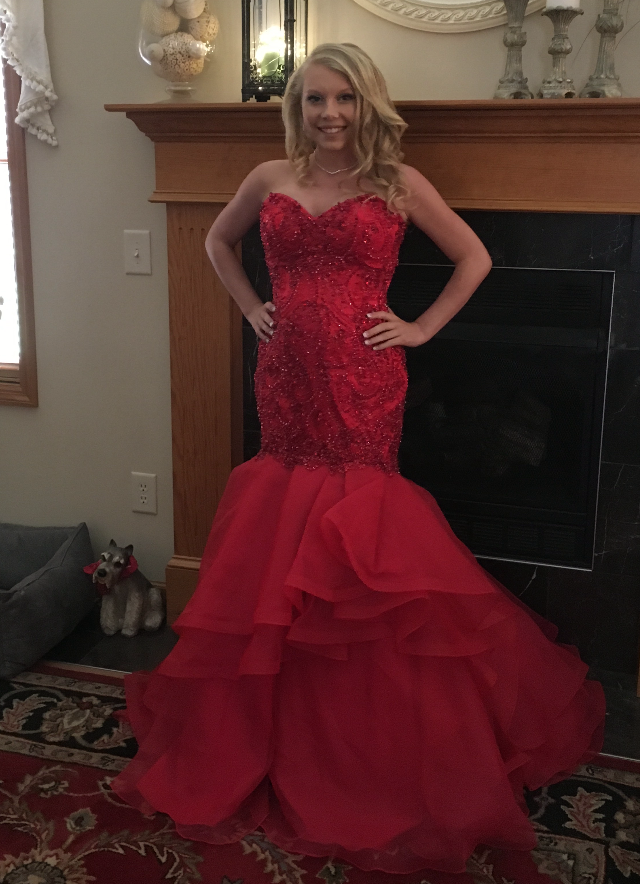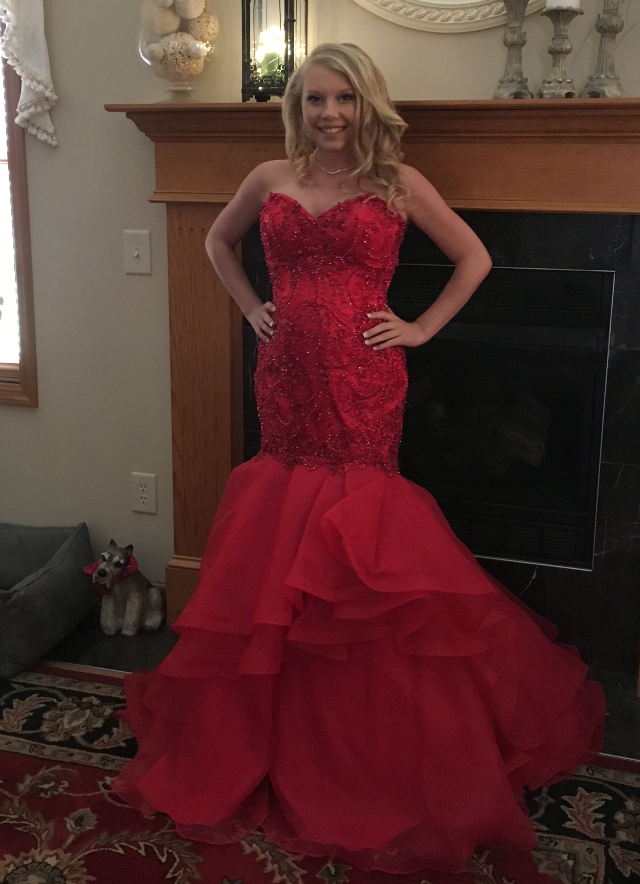 ---
The family says that at a routine appointment at the Hilltop OB-GYN, Richardson told her doctor that she had given birth to a stillborn baby. Investigators were tipped off on July 14. The family claims that Warren County Police brought Richardson in for questioning that day, which she did without requesting a lawyer. The family also says that Richardson admitted to police the pregnancy and burial of a stillborn baby, and showed them where in the yard behind the house she had buried it. They say Richardson also turned over her phone to investigators.
After further questioning on July 20, Richardson was arrested and charged with reckless homicide. The family claims that police told Richardson that, according to an autopsy, her baby was born alive and that she had dismembered and burned the body—all accusations the family maintains are not true.
"Skylar is a pleaser, and she was already blaming herself about the baby being stillborn," says Vanessa. "She kept wrestling with the distressing idea that she may have somehow caused the baby to be born stillborn, and I think investigators twisted that around to prove that she is guilty of murder."
"When they questioned her, I would say that they took her apart," Jay adds.
Richardson was released on $15,000 bond, and the family hired attorney Charles Rittgers.
"Every day, Kimberly and Scott are living with the fact that they didn't get an attorney from day one," says Jay. "They constantly wonder if things would have turned out differently."
---
On August 4, Fornshell announced in a televised press conference—prior to the gag order—that after a grand jury indictment, the initial charge had been upgraded to aggravated murder, a special felony, and involuntary manslaughter, child endangering, tampering with evidence, and gross abuse of a corpse. He declined to ask for the death penalty, instead seeking life in prison for the aggravated murder charges and potentially long sentences for the other felonies. He said that Richardson gave birth to a full-term baby who was born alive. He alleged that Richardson then "purposely caused" the death of the infant, who was subsequently burned and buried, and that the cause of death will never be determined due to the burning and decomposition. Richardson was again taken into custody, and on August 7 pled not guilty to the charges. Family members were determined to have Richardson released on bail regardless of how high it was, showing up to the bond hearing with home deeds, bank statements, and checkbooks. Judge Oda, who did not view Richardson as a flight risk, set bond at $50,000, despite Fornshell's request of $1 million. Richardson was released on bond that afternoon and placed on house arrest.
When asked by a reporter during the August 4 press conference whether Richardson's parents knew about the pregnancy, Fornshell claimed that "a significant number of people in her life likely had a strong suspicion" she was pregnant before the birth, later adding, "I mean she is 38 to 40 weeks pregnant at the prom, which is two days before this happened, wearing fairly tight attire. It doesn't take a rocket scientist to figure it out."
The family disputes this assertion. "Every single female member of our family is hurting, they are all beating themselves up over that," says Jay. "They never guessed and they would have supported her."
Family members explained that Richardson, who is short and petite, has struggled with eating disorders through her teen years. While on the cheerleading team at Carlisle High School, she was generally one being tossed in the air for stunts. The family shared pictures of Richardson in which she is "scary skinny" and then when she was "curvy."
When she began putting on weight this past year, family members were relieved that she was healthy and were hesitant to comment or inquire further. Everyone admired how "curvy" and "beautiful and radiant" she looked in her prom dress.
About the prom dress, Vanessa now admits, "In hindsight she does have a bump. We are hating ourselves for that now. But at the time, we just thought she was eating good and not making herself throw up."
Family members are also doubtful that the baby, which the prosecution states was born between May 6-7, was full term; they claim that Richardson herself did not know she was pregnant until shortly before she gave birth, and experienced sporadic menstrual cycles all through the pregnancy. Her body, already abused by the eating disorders, had long menstruated erratically. And Vanessa refutes the allegation that the baby was burned. "Skylar couldn't have started the fire," she says. "Were the bones really charred as they say? They have to prove that there were char marks on the bones."
Rittgers has denied that Richardson killed her baby, saying he has seen no evidence that "supports the prosecutor's claim." He said the defense would hire its own independent experts to examine the baby's remains. "She is a good person. A high honors student. She has never been in any trouble of any kind," Rittgers said to the press, prior to the gag order. "She didn't drink. She wasn't a partier or a smoker. By all measures, she is a good girl who helped children," referencing her work at a day care and with the local YMCA.
---
Fornshell also said that one of the motivating factors in the murder, in his opinion, was that Richardson wanted to preserve her "good girl" image, another false and misleading narrative according to the family.
"This is 2017 in America. There is no stigma about unwed mothers, and it's common these days," says Vanessa. "There is so much love in our family. Skylar has so much support. We have a lot of young children in our family. This would not have been a problem."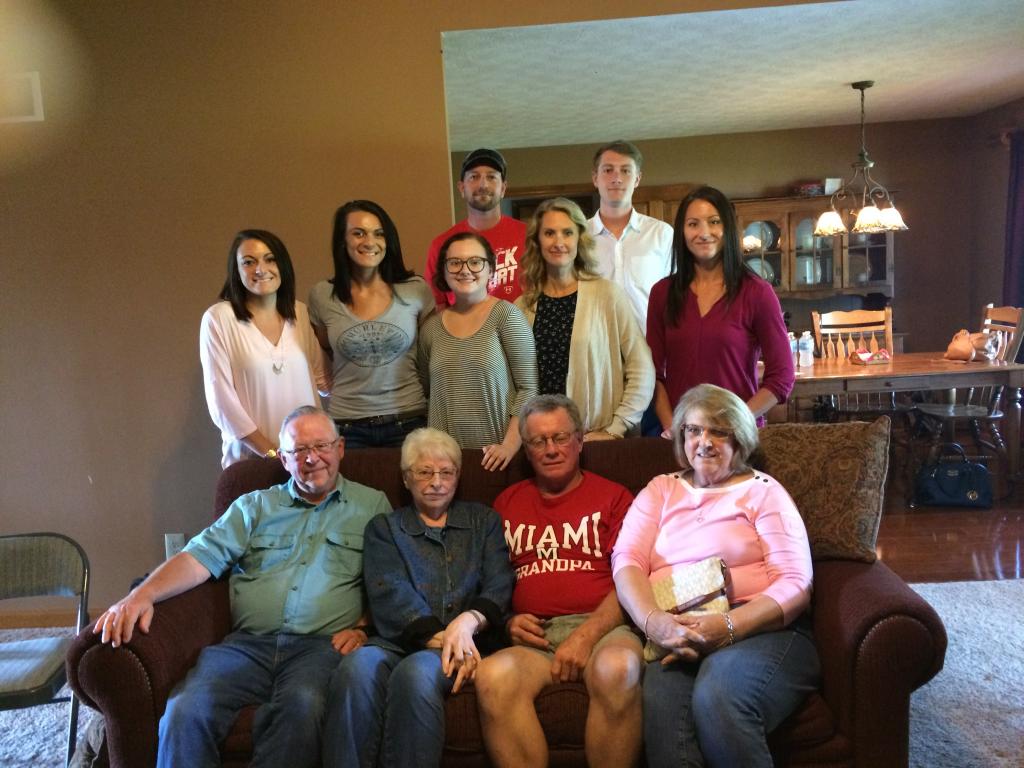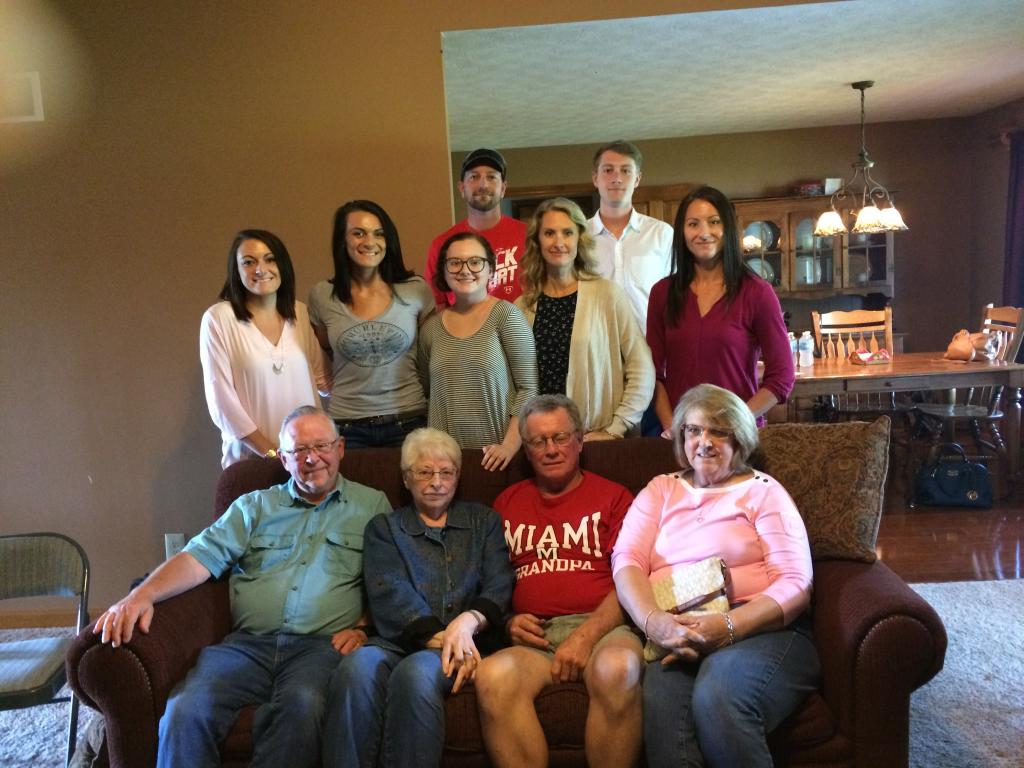 ---
The family believes the amount of time Fornshell spent discussing the case with reporters and on social media has tarnished Richardson's reputation irreparably before the trial even begins.
"I think it is extremely unprofessional for the prosecutor to tweet and Facebook share news of the case. He has made the public think that [Richardson] is a terrible person and she's not," says Jay. "All this publicity will hurt her. All our lives, we have been a family who have worked hard at our jobs and built stable lives. We have solid reputations and now everyone just looks down at us."
"It's a game to them," says Vanessa. "They just want to win."
The family has mixed feelings regarding the gag order, which is currently being appealed by The Cincinnati Enquirer and pending a decision. The order prevents the prosecution from continuing to voice its side, but also prohibits Richardson's attorney and immediate family from providing information that could help prove innocence.
It's an innocence Richardson's family believes in, and one they believe will be proven in court. They will not allow themselves to consider any other option.
The prosecution, though forced to remain silent since the gag order, has been very outspoken about the case and the charges, and seem confident that the evidence will prove Richardson's guilt.
The next hearing is expected to be a conference with the prosecution and defense attorneys in the judge's chambers to discuss discovery and witnesses. It is scheduled for September 27 in Warren County Common Pleas Court.

UPDATE, 9/27/17: The trial, originally scheduled to begin in November, has been continued until April.
Facebook Comments