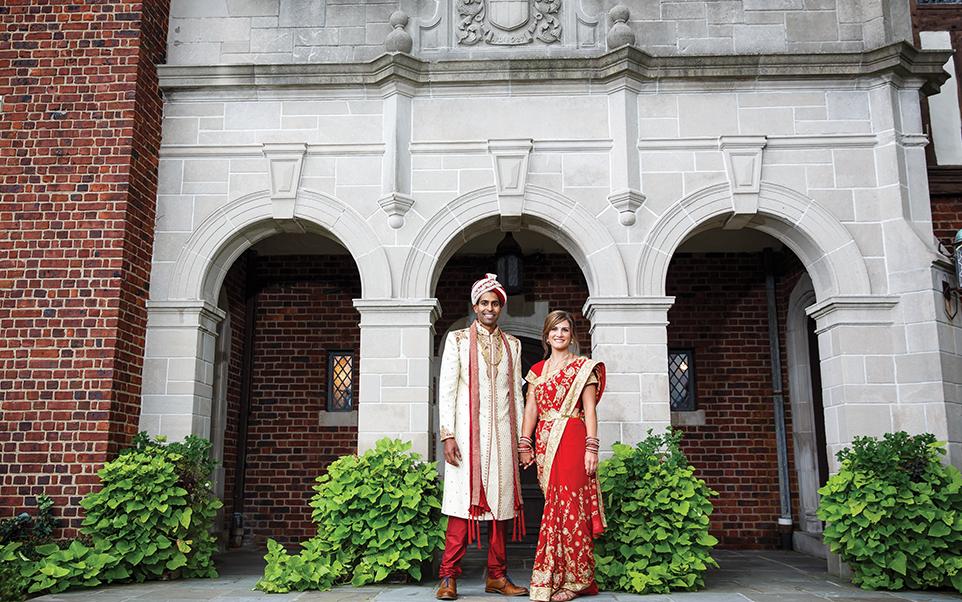 September 26, 2015
A series of chance meetings, a lost phone number, and some serious Facebook stalking finally brought Katie Miller and Sarat Mikkilineni to the altar—twice. On their late September wedding day, the couple celebrated their love with two ceremonies to honor their respective Christian/American and Hindu/Indian roots. "The whole day focused on love and diversity and bringing faiths and people together," Katie, a speech language pathologist, says.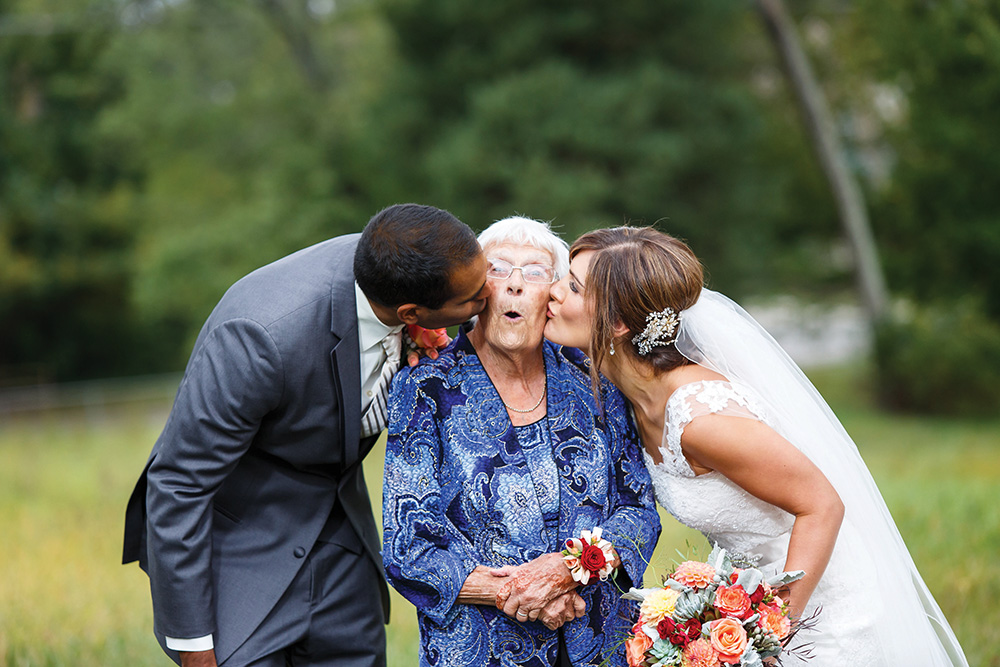 ---
The couple assembled a crew of top-notch vendors charged with the task of blending American and Indian wedding customs. Beth Lauter from Glendale Florist has done so many Indian weddings that Katie says she ended up teaching them. The couple incorporated traditional jasmine garland and silks purchased in India by Sarat's mother, and Sarat made his entrance on a white horse. In fact, this was Sarat's first-ever experience on a horse, but Katie says he paraded in like a pro.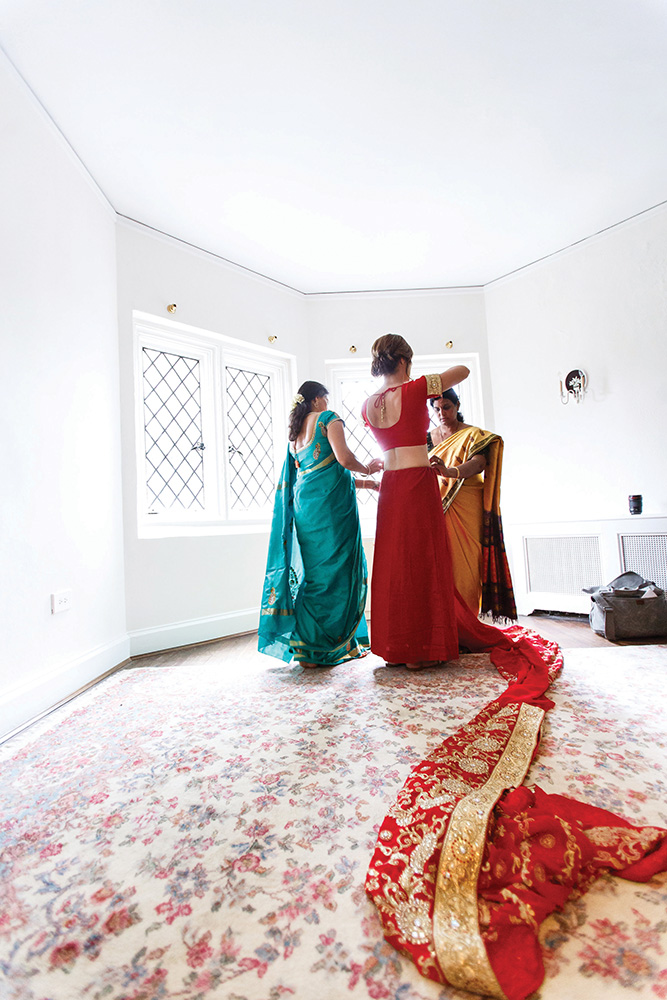 ---
Sarat, a financial analyst, designed the invitations and favors himself, and the program included information about the symbolism in the Hindu rituals. Katie says Sarat created a Pinterest account to gather inspiration—and he's only a little embarrassed about it. After a cocktail hour and complete bridal party wardrobe change, a childhood friend of the bride, Reverend Jen Strickland, officiated the couple's Christian ceremony.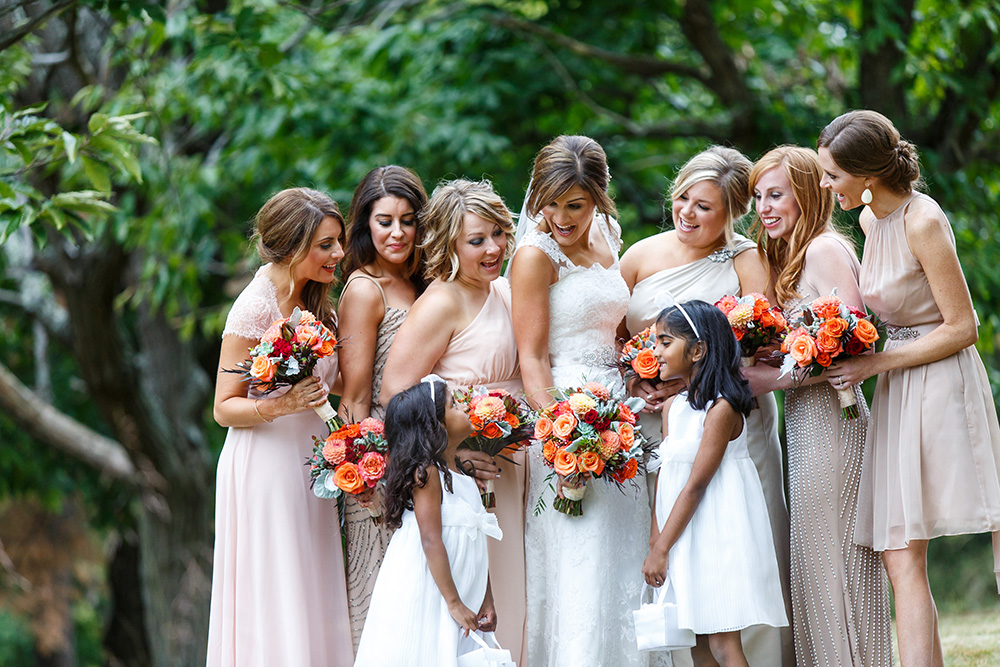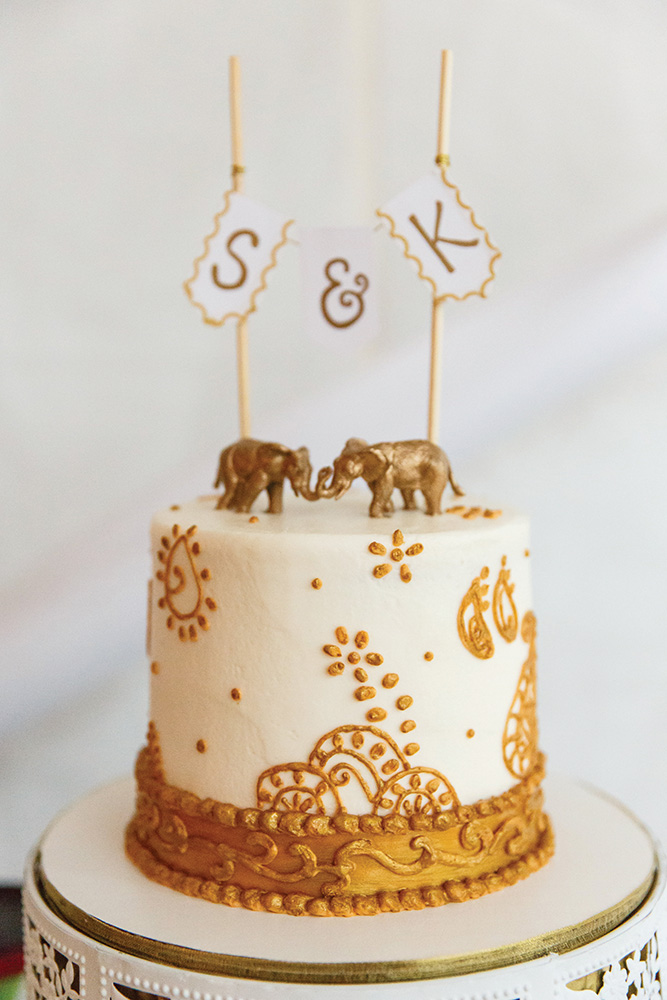 ---
For dinner, Katie and Sarat worked with Funky's Catering to create their favorite South Indian dishes, including saag paneer and chicken 65, and dinner menus (also created by Sarat) thoughtfully included information about spice level. Sarat's mother made giant batches of her famous homemade chutneys using organic tomatoes grown in Sarat's father's garden. Appetizers and desserts were all American; chocolate and peanut butter Buckeyes were a must because they're both big fans of The Ohio State University. Guests danced to a mix of Indian and American tunes spun by DJ Toad.
Best of all, at least for Katie and Sarat, was that two ceremonies also meant two honeymoons. After the big day, they flew to Maui to soak up the sun. Then, a month later, they traveled to India to celebrate with some of Sarat's family who couldn't attend the wedding, and they tacked on stops in Thailand, Cambodia, Singapore, Vietnam, and London just because. Talk about wedded bliss.
---
Date: September 26, 2015 | Venue: Pinecroft Mansion at Crosley Estate | Wedding Planner: Cecilia Rose | Flowers: Glendale Florist | Cake: Vivian Sweets | Catering: Funky's Catering | Gown: Pronovias, Lace Bridal Couture, and Indus Vastra | Bride's Makeup: Molly McMurray | Bride's Hair: Molly McMurray | Videography: Happy Kamper Films | Music: DJ Toad, Robert Reichhart (a friend who played cello during the ceremony) | Rehearsal Dinner: Bromwell's Härth Lounge
Facebook Comments