Jonathan Gibson Photography
June used to be the most popular month for weddings, but it's easy to see why modern couples are switching it up and getting hitched during the holidays: your guests are already in a festive mood, and it's easy to remember your anniversary. Win-win.
Besides the convenience of it all, holiday weddings are just so darn pretty. We've rounded up a few of our favorite ideas, from invitations to gowns to decor, for your inspiration:
---
Invitations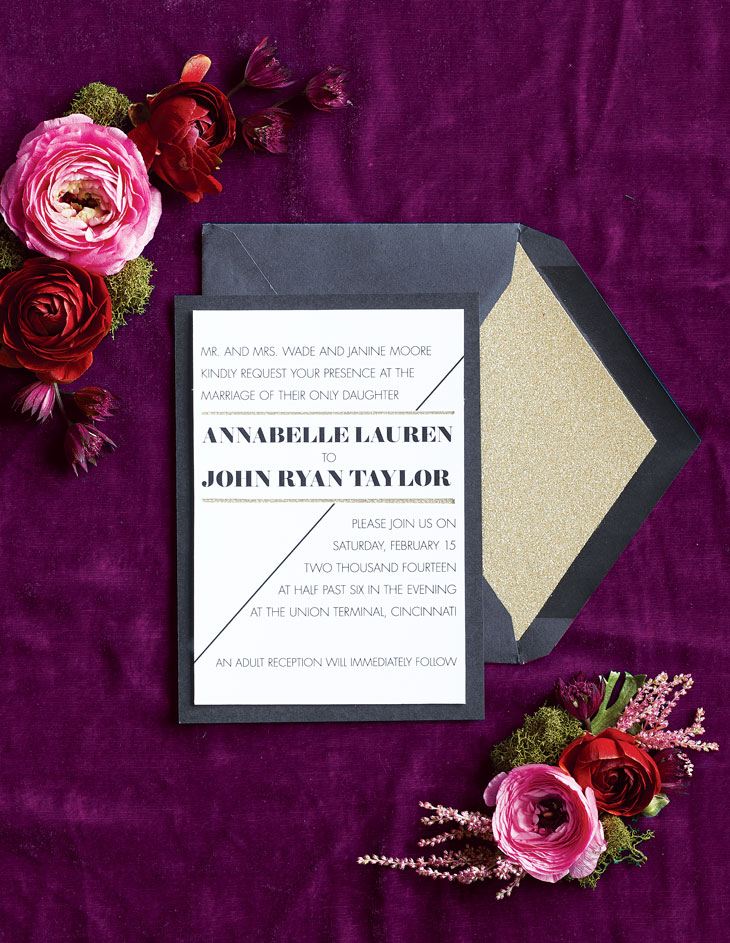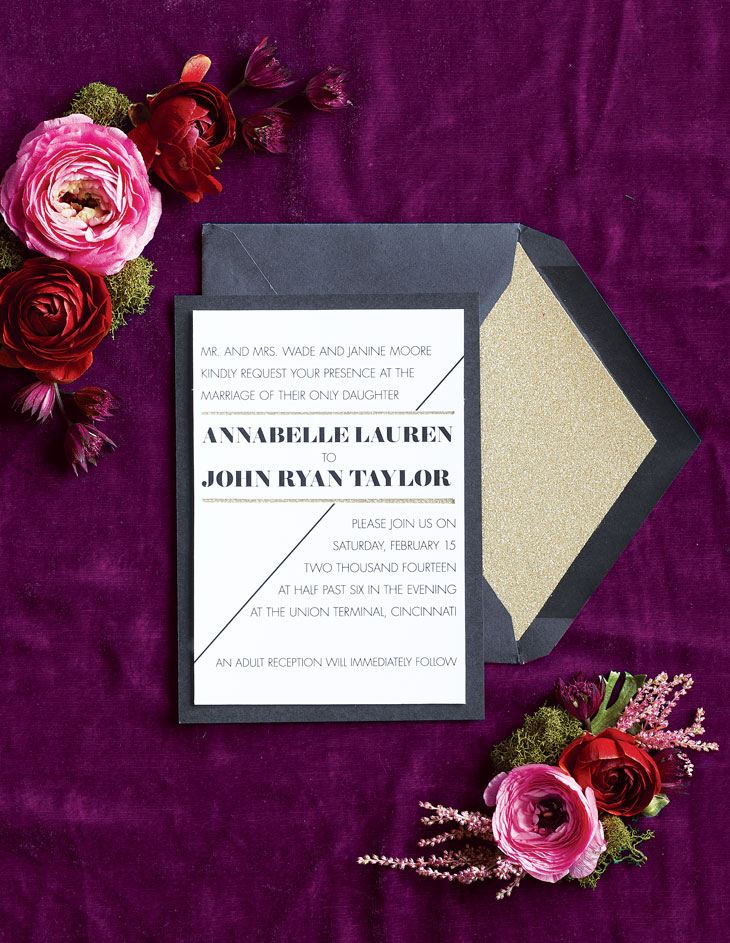 Add a festive accent to your invitations with a glittery border or envelope liner.
---
Decor
Take advantage of the fact that most venues are already decorated for the holidays (hello, budget!) and make the seasonal decor work for you.
---
Desserts
Place your cake on an ornate gold stand, and add some sparkle to handmade marshmallows with edible glitter (yes, that's a thing).
---
Flowers
Give a nod to Christmas tree season with deep red blossoms and a spray of evergreens, or get your Queen Elsa on with a bouquet of snowy white blooms.
---
Photography

Yes, snow is cold, but it's awfully pretty in pictures! Have your photographer get a few shots in the falling snow or with fresh white powder in the background.
---
Colors

Keep it simple and stick to a black, white, and red color scheme. It looks classic and festive at the same time.
---
Atmosphere
Get the party going with a signature cocktail or two and wacky photo booth props.
---
Style

The holidays are open season for glamour, so go all out with sequins, feathers, and rhinestones and party to your heart's content!
Facebook Comments