Soft lavender and pink flowers and romantic candles set the tone for Jennifer and Nick's intimate outdoor wedding.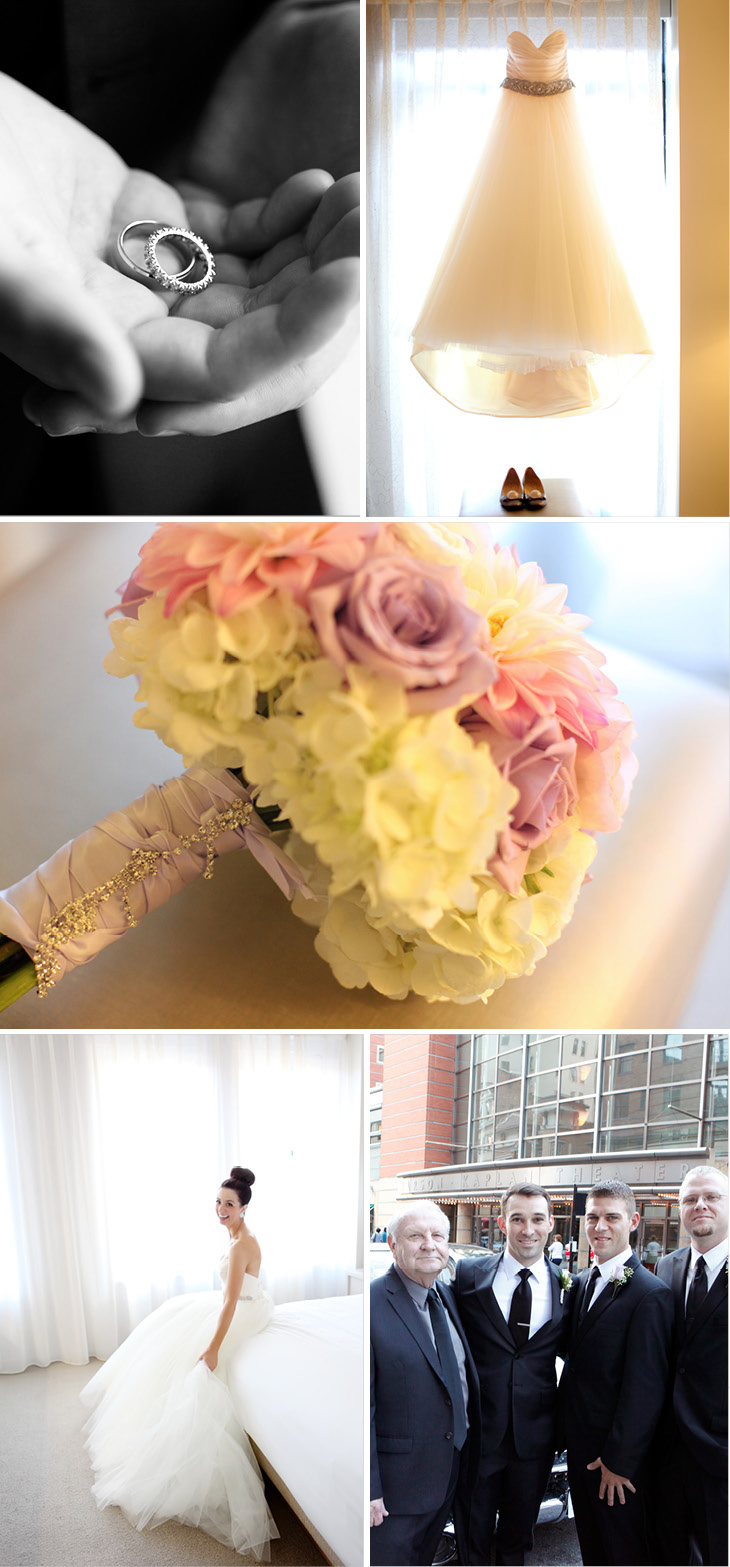 Married: September 21, 2013 Bride's Profession: Customer Communications Specialist Groom's Profession: Sr. Product Manager of Digital Innovations Couple's Current Home: Over-the-Rhine
Lucky Day: Jennifer and Nick met on St. Patrick's Day 2010, while working on different projects for a Kroger's grand opening. Two years later on St. Patrick's Day, Nick proposed. For the Love of Flowers: Jennifer has always had a passion for flowers, and they played a part in everything before, during and after the wedding. After the wedding, Jennifer's bridesmaids picked up all of the flowers and delivered them to Bayley, where her late grandmother was a resident.
Photography: Bluebird Photography Ceremony: Cincinnati Art Museum Courtyard Reception: Cincinnati Art Museum Terrace Café / Igby's Flowers: Skip Dorl of Kreutzer & Dorl Florist Cake: The BonBonerie Gown: Tara Keely Invitations: M. Hopple & Co. Bride's Makeup: Penny at BRIDEface Bride's Hair: Jen Nally
Facebook Comments