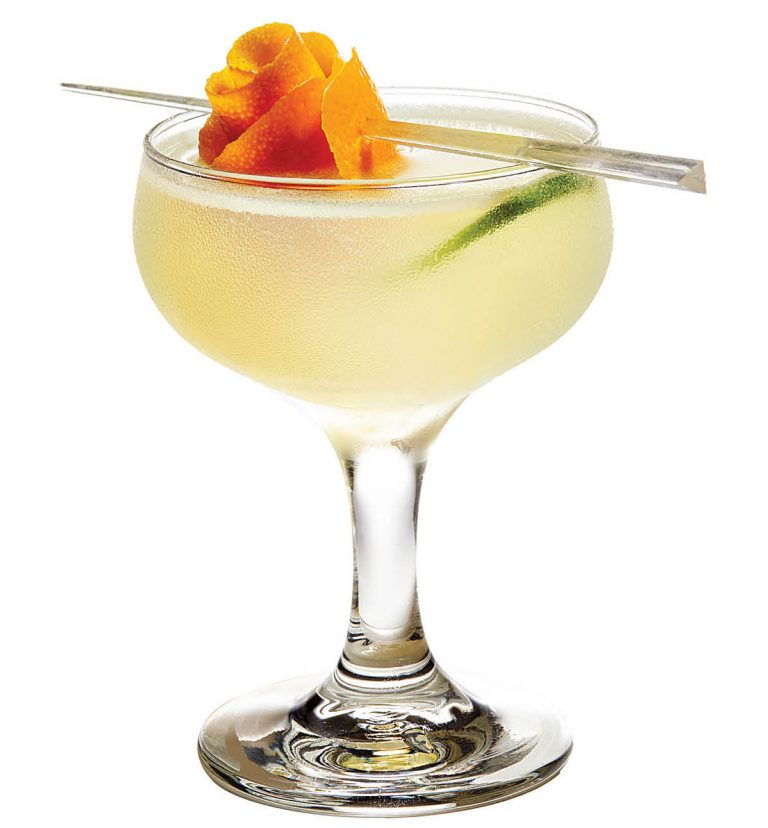 Photo by Anna Jones/OMS Photography
The final countdown to the New Year is only hours away, and cocktails are the perfect complement to any festive celebration. We asked the private event bartending pros at Imbibe Cincinnati to create custom cocktails for any occasion at any time, whether you're hosting a wedding or watching the ball drop at home. Mix up your favorite and enjoy!
---
The Roy Orbison
Perfect for: Brunch
Ingredients:
2 slices muddled cucumber
1.5 ounces Hendrick's gin
.5 ounces St Germain elderflower liqueur
.5 ounces lime juice
Method: Shake with ice and strain into champagne flute. Top with sparkling wine. Garnish with cucumber ribbon or slice.
---
Submarine Kiss
Perfect for: High Noon
Ingredients:
1 egg white
1.5 ounces Beefeater gin
.5 ounces triple sec
.5 ounces lemon juice
Method: Shake vigorously with ice for 20 seconds, strain into flute, sink Creme de Violette (violet liqueur) to the bottom of the flute. Serve with a lemon twist.
---
Rhum Cozumel
Perfect for: Cocktail Hour
Ingredients:
2 ounces Bacardi Silver
.5 ounces Cointreau
.5 ounces lime juice
A few drops of Bittermens Orange Citrate
Method: Shake over ice and strain into a coupe. Serve with an orange peel garnish
---
Perfect Manhattan
Perfect for: Party Nights
Ingredients:
2.5 ounces rye whiskey
3 bar spoons Carpano Antica sweet vermouth
2 bar spoons Dolin dry vermouth
3-4 dashes Angostura bitters
Method: Stir gently and strain into martini glass. Garnish with a flamed orange and a bourbon-soaked cherry.
Facebook Comments