From ethically produced clothing to cutting back on shipping materials, sustainable fashion brands prioritize the health of the environment. It's about healthy working conditions, cutting back on waste, and remaining socially conscious. We caught up with two local sustainable fashion business owners about what they offer and why sustainability is so important.
BINO
Since she was 5 years old, getting dressed has always been the highlight of Niyah Jackson's day. During high school she started Inexpensive Chic, a fashion blog that lived for nearly seven years, and last year she graduated with a degree in fashion design from the University of Cincinnati's College of Design, Architecture, Art, and Planning. There, she ran a fashion styling business for four years.
The West Chester resident now owns BINO clothing brand, which she calls an "extension of the community." Launched in August, Jackson's company focuses on sustainable streetwear and handcrafted one-of-a-kind Christian-themed apparel. Her company's name stems from Jackson's faith and stands for Be In Not Of. "As a young adult believer, there is tension between living in this world while not being of it," she says. "BINO exists to help aid this tension."
The sustainability aspect, meanwhile, shows itself in three ways. Jackson thrifts her shirts or orders from sustainable wholesalers like BELLA+CANVAS, an eco-friendly, U.S.-made clothing brand. She also upcycles materials, using "remnant fabrics for the patches that give the shirts their signature collage look," she says. Lastly, she tries to keep packaging minimal and plastic-free by emailing order slips and using upcycled, post-consumer materials she saves or purchases from art supply thrift stores like Indigo Hippo. Plus, the fact that BINO is a one-woman shop means she doesn't produce in excess, resulting in less water and energy use and less waste production.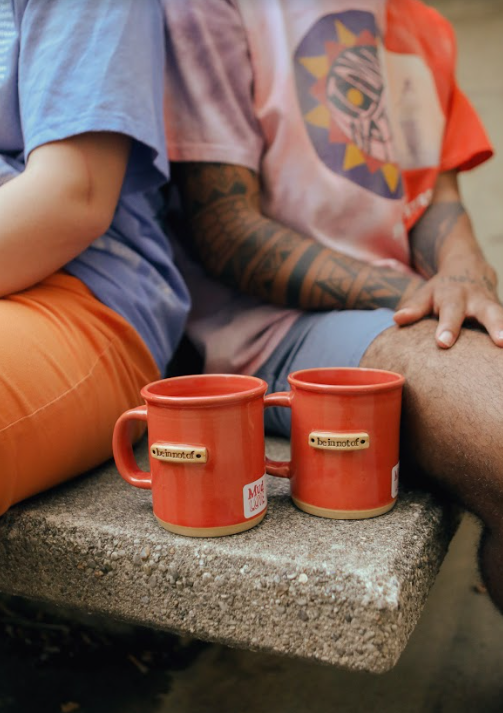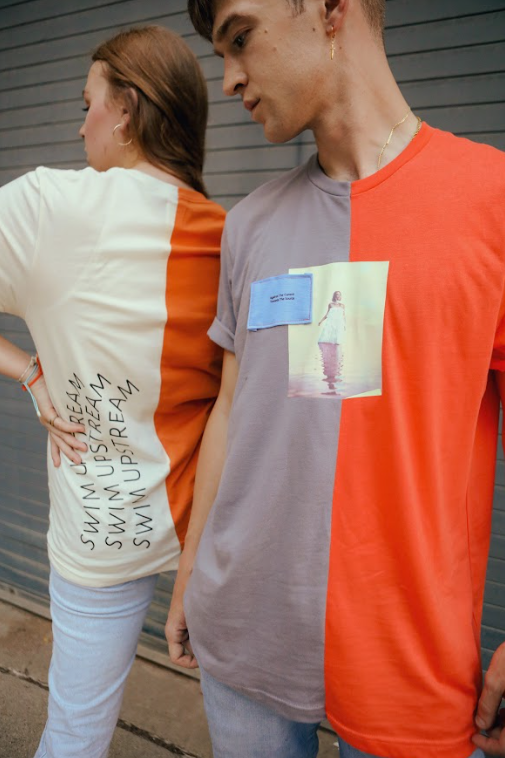 The company carries T-shirts, bracelets, and mugs, but Jackson's best-selling product is her split-panel Against the Current shirts. "I take two different shirts, cut them down the center vertically, and resew the opposite halves together, forming a split-panel effect," she says. Each one-of-a-kind shirt features an image, with a layered, hand-sewn patch that reads Against The Current, Towards the Source. Customers tell Jackson the style is unique and artsy, with a striking color combo. "It ends up being more of a conversation starter compared to our other styles," she says.
Sosha Bianca Studios
Sosha Collins's reason for owning a sustainable fashion brand is to eradicate the myth that sustainability is only for the wealthy or affluent. "I've often seen sustainable and ethical garments that are hundreds of dollars and not accessible to all," says the Newport resident. "That isn't sustainable. [Sustainability is] using what you have and being socially responsible with fashion. It's addressing the whole world of fashion within the context of climate positivity and social justice."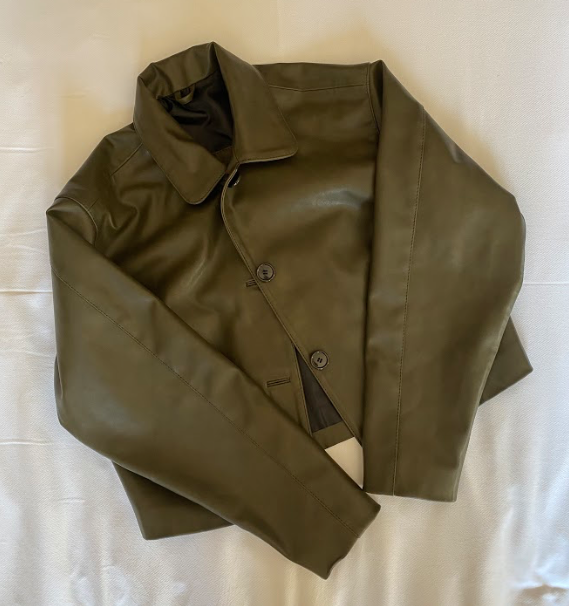 Collins founded Sosha Bianca Studios in late 2019, and she kicked it off with 100-percent cotton intimates, which remain her most popular item. They're naturally dyed and will last at least 100 washes. The brand has since expanded to include dresses, bike shorts, and pajamas.
Collins designs all items locally, and they're produced sustainably and ethically at fair trade operations in Mongolia. Those ethical work conditions are an important aspect of a sustainable line, she says.
Collins's fashion roots trace back to her childhood. Her father has designed menswear for 30 years, and her mother was her first fashion icon. She's always dressed from head to toe, Collins says, and she completes her outfits with a purse and one of her 100 pairs of heels. "[My mother] carries herself with elegance," Collins says. "You'd think the pieces she owns are expensive, but they weren't. It was learned behavior to always dress how you feel, while staying true to yourself and your style." And that's what exactly what Collins is trying to do with her clothing brand.
Facebook Comments