Traditional turf lawns are a staple of suburban America. They're also terrible for the environment—not to mention your bank account. Here are six better options.
Moss Phlox
This drought-tolerant groundcover is a surprisingly hardy option that'll withstand both the weather and the trampling of feet. And for a few weeks each spring, your yard will be transformed into an ocean of lilac flowers, which is something your run-of-the-mill grass could never do. It's a win-win.
Microclover
Back in the day, before everything non-grass was considered a weed (and promptly obliviated), clover lawns weren't uncommon. Its tiny, grass-like cousin, microclover, is an increasingly popular no-mow lawn alternative that comes in bags, just like grass seed, and thrives in the sun.
Creeping Thyme
It's been said that creeping thyme thrives on neglect—and that hardiness makes it one of the most low-maintenance options for reluctant gardeners. Like phlox, this herb will bloom for just a few weeks in the spring and summer, filling the space around it with delicate purple flowers that pollinators will adore.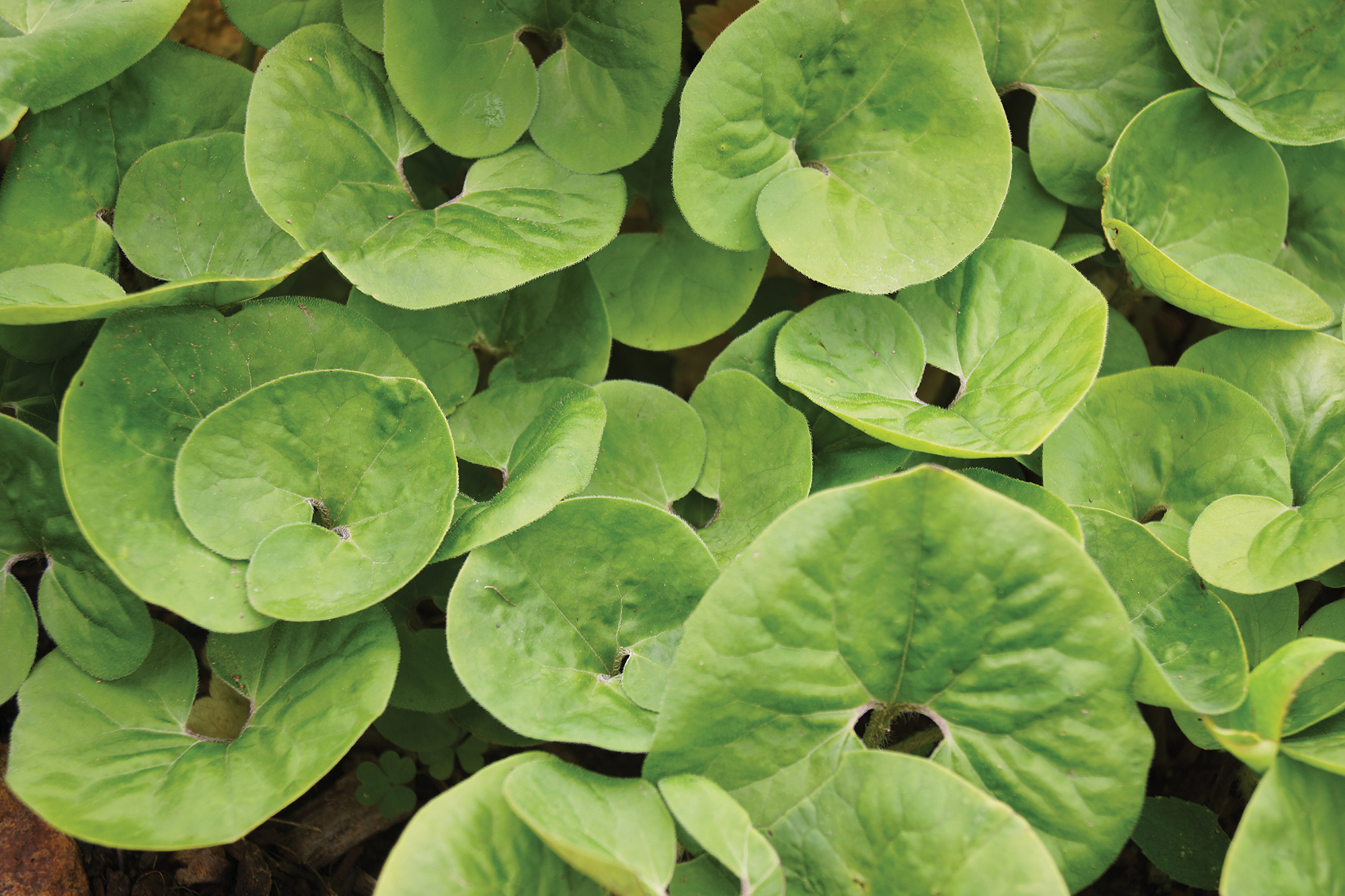 Wild Ginger
A favorite of backyard gardeners, this native perennial is a fantastic groundcover option for lawns with substantial shade. Although its heart-shaped leaves will burn in full sun, wild ginger is a slow and steady grower that will adapt efficiently to areas with acidic, well-draining soil, making it a better fit for shady gardens than full front lawns.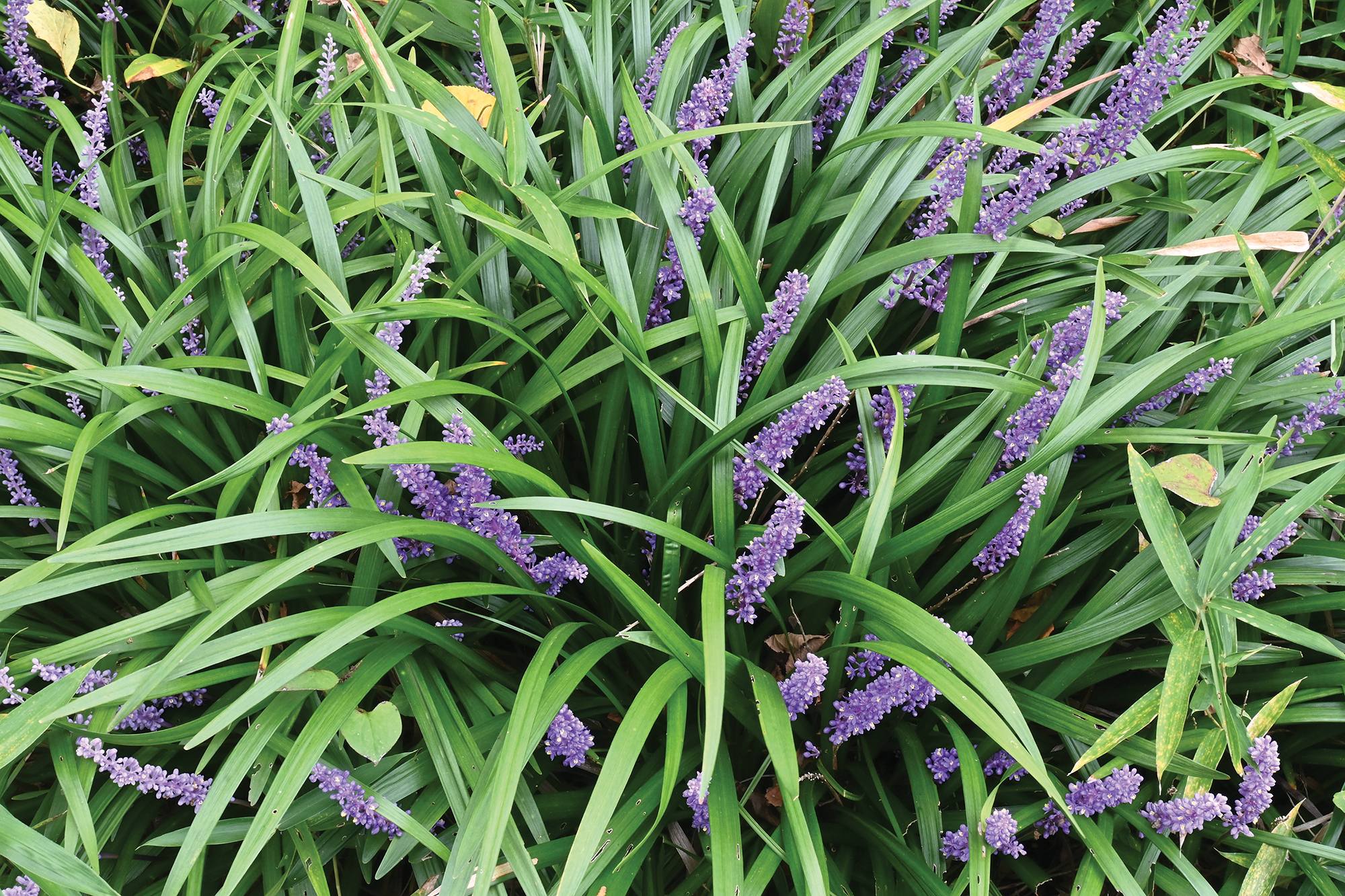 Liriope
The South's beloved "Monkey Grass" will also do perfectly well in our Ohio Valley, growing thick and lush on even the trickiest slopes. Liriope's emerald leaves grow up to six inches tall, but get this—you can get away with practically never watering, fertilizing, or mowing it.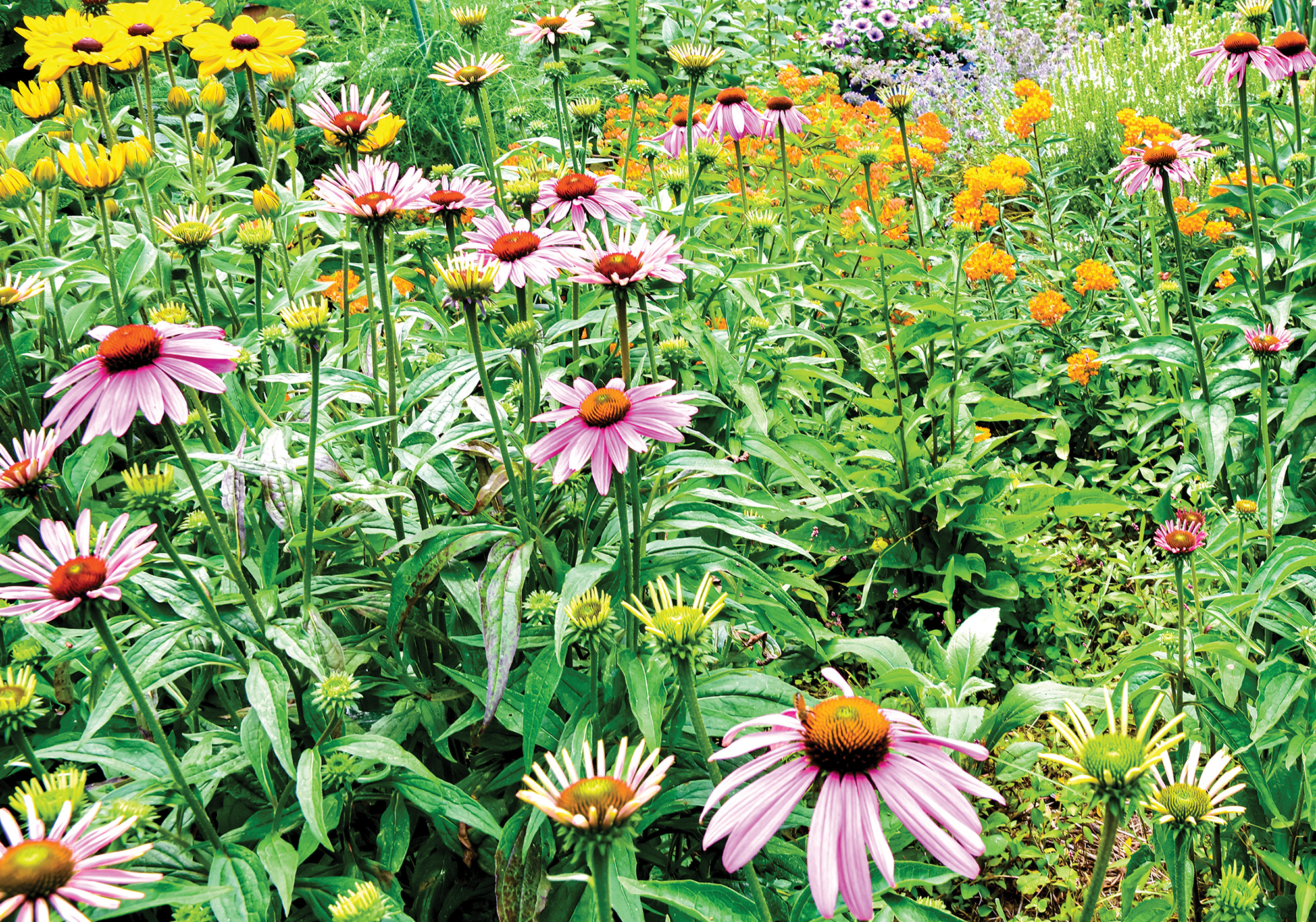 Wildflowers
Before you go scattering seeds, you're going to want to do your research and make sure your seeds are indeed suitable for your homegrown meadow. But so long as you're mindful of what you're putting in the ground (and cognizant of those pesky HOA bylaws), wildflower lawns are a gorgeous, low-maintenance haven for pollinators.
No Garden? No Problem!
Never fear, small-space dwellers. You can still bring the outside in.
Utilize every inch of your balcony
Depending on your space, sun-to-shade ratio, and the plants you want to grow, the apartment balcony can be a blessing or a curse. Don't be afraid to grow up and out—use vertical or hanging planters to turn your railings, walls, and even the ceilings into small-space container gardens.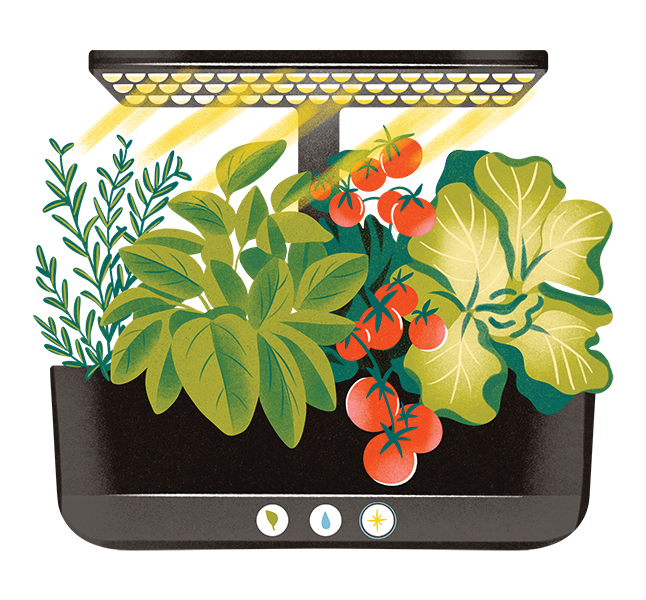 Get high-tech with it
Technology has come far enough to let you grow a salad's worth of lettuce and herbs right on your kitchen island. Countertop hydroponic systems, some of them complete with UV lights and automatic watering, will do the heavy lifting while you sit back, relax, and wait for a harvest.
Use the fire escape
Check local ordinances and laws before you try this one (and make sure you still have a way out in case of, you know, a fire), but so long as you're OK with climbing out the window to tend your plants, fire escapes can make fantastic urban gardens.
Join a community garden
Extra short on space? Consider joining a community garden, where you'll find space, resources, and a like-minded group of gardeners. Go to civicgardencenter.org to find a garden in your neighborhood—or to form your own!
Facebook Comments