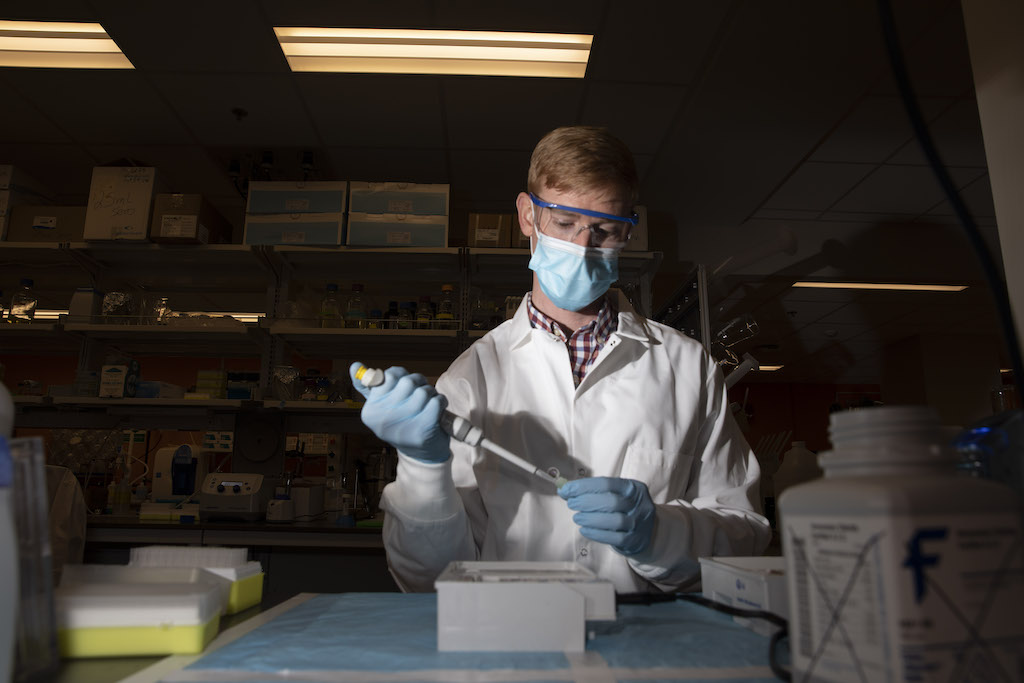 In recent years, psychedelics have gained attention as a potentially effective option for treating mental health disorders such as depression and anxiety. Metabolic engineer and Miami University professor Andrew Jones is conducting groundbreaking research focused on using genetically engineered bacteria to produce hallucinogens and other naturally occurring compounds with therapeutic potential. Through his work, he aims to create sustainable chemical production processes that can be used to make pharmaceuticals that may eventually become mainstream treatments.
Jones describes his research as seeking sustainable, scalable options that cost about the same as traditional production mechanisms. He shares the example of an endangered toad that produces a medically useful compound as part of a secretion from a gland on the side of its head. However, due to the limitations and inefficiencies surrounding breeding of these toads and the ethical concerns around endangerment, sourcing sufficient quantities of this compound from its natural source is not realistic. This example is the crux of Jones's work, which involves replicating natural biosynthesis pathways in his lab and optimizing them. In fact, this example is detailed in one of his recent papers about a potent hallucinogenic compound found in the Sonoran Desert Toad. The compound is currently being studied in in humans in a Phase 1 clinical trial.
Jones's most recent research focus? Psilocybin. Working with potent substances regulated by federal agencies such as the Drug Enforcement Administration (DEA) and the Food and Drug Administration (FDA) is no small feat. Jones holds a Schedule I license, which took two years to obtain and requires meticulous monitoring and security of the controlled substances—his lab is subject to inspection at any time. But Jones says that if his research can help lead to a treatment option for those seeking relief from mental illness, it's worth it. Jones says this is just the tip of the iceberg.New treatments for depression, anxiety, post-traumatic stress disorder, addiction, traumatic brain injuries, obsessive compulsive disorder, and other diseases could all come from his research.
Conventional double-blind studies of hallucinogens involve administering one group a placebo (usually in the form of a sugar pill) while another group receives the experimental drug. The challenge is establishing a true control group. The side effects of psychedelics are obvious when a participant has received the active substance, further complicating study design. Jones's research strives for a treatment that is both safe and effective, and early findings are promising. "[We've found] that some derivatives we make in the lab appear to be non-hallucinogenic and are showing potential anti-anxiety or anti-depressive behaviors in rodents," says Jones. "[It's] very preliminary, but it tells me we might be on the right path."
The Miami professor is equally excited to share his research lab with his undergraduates. "What makes Miami special is the teacher-scholar model," says Jones. "I have an opportunity to not only do cutting edge research and work in a field that excites me, but I get the chance to train students to be top notch scientists and get them excited about a future career in research. When you're solving problems that don't have answers in the back of a textbook you frequently find a lot of ways that simply do not work. I see my students grow from research novices to excellent scientists in four short years. And I think that's a lot of fun!"
Facebook Comments