The school bus didn't drop Susanna Wong Burgess and Angela Wong Miller off at their house after elementary school. It took them to their parents' restaurant, Oriental Wok, in Ft. Mitchell. Instead of playing "house," they played "restaurant." (Susanna was the cook—and still is, her sister says—and Angela was the customer.) "My parents are first-generation immigrants, so they kept us close because they wanted to make sure we were safe," says Wong-Burgess. "They were like, This is what we poured our whole lives into. You're going to be here like it's your second home."
Their father, Mike, grew up in China. When he was 15, his parents sent him to the British colony of Hong Kong to escape Mao's Communist Revolution. That's where he met Helen, his future wife, and they spent their free time watching U.S. films, enamored by the landscapes and stars like Elvis Presley, John Wayne, and Audrey Hepburn. "All I would see is American Hollywood movies," says Wong. "Beautiful Hawaii, New York, Chicago, the Golden Gate Bridge. And I told myself, I want to go to see that if I have a chance. My dream was to come to America."
He took a leap of faith by himself, leaving for the U.S. in 1972 to build a better life for Helen, a professional musician, and their 3-year-old and 6-month-old daughters. Wong, an engineer by training, used a Hong Kong contact in Cincinnati to help him land a restaurant job. Once his shift was over at one of the few Chinese restaurants here at the time, he sometimes offered to work front of house and spent hours in movie theaters to learn English.
Wong was granted a green card after two years, and Helen and the girls joined him here, along with the family piano. They opened their own restaurant, Oriental Wok, across the river so as not to compete with the business that helped him get his start.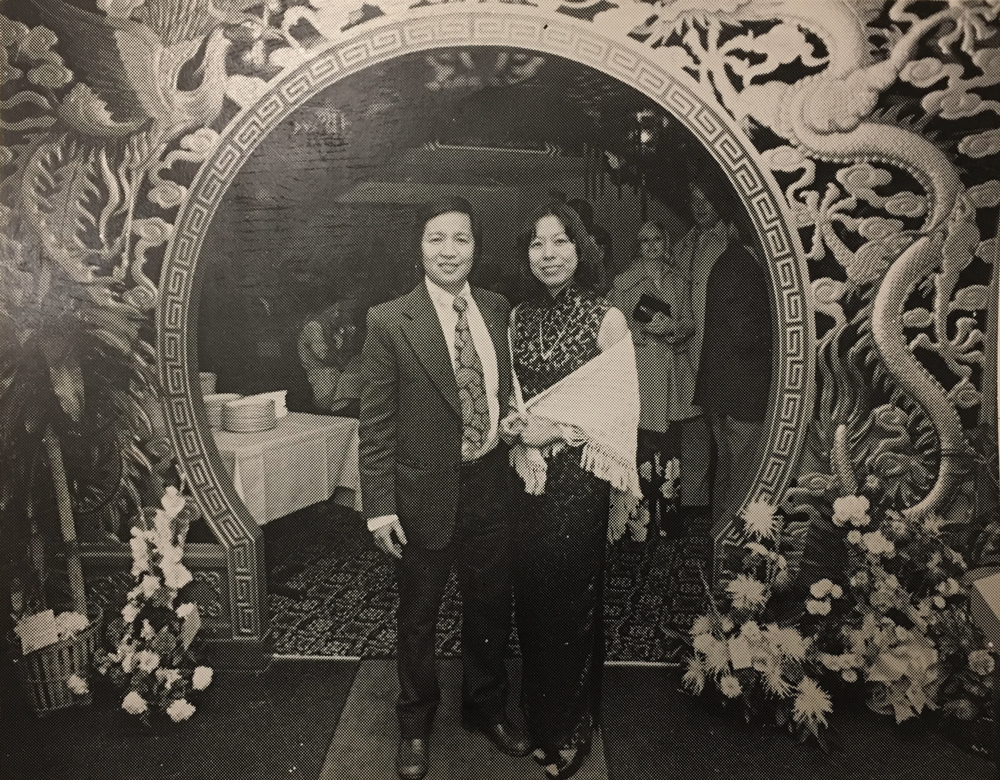 "It was November 1977, just before Thanksgiving," says Wong Burgess. "My dad knew it was a big American holiday that had something to do with turkeys." Naturally, he made a special dish for the occasion: turkey chow mein. But the dining room was empty. "This man came in, and he was like, Hey, Mike, what are you doing? It's Thanksgiving. Why don't you close up and come to Thanksgiving at my house. We'll show you what it's all about. It was a window into the greatness of the Midwest and America and acceptance of new immigrants."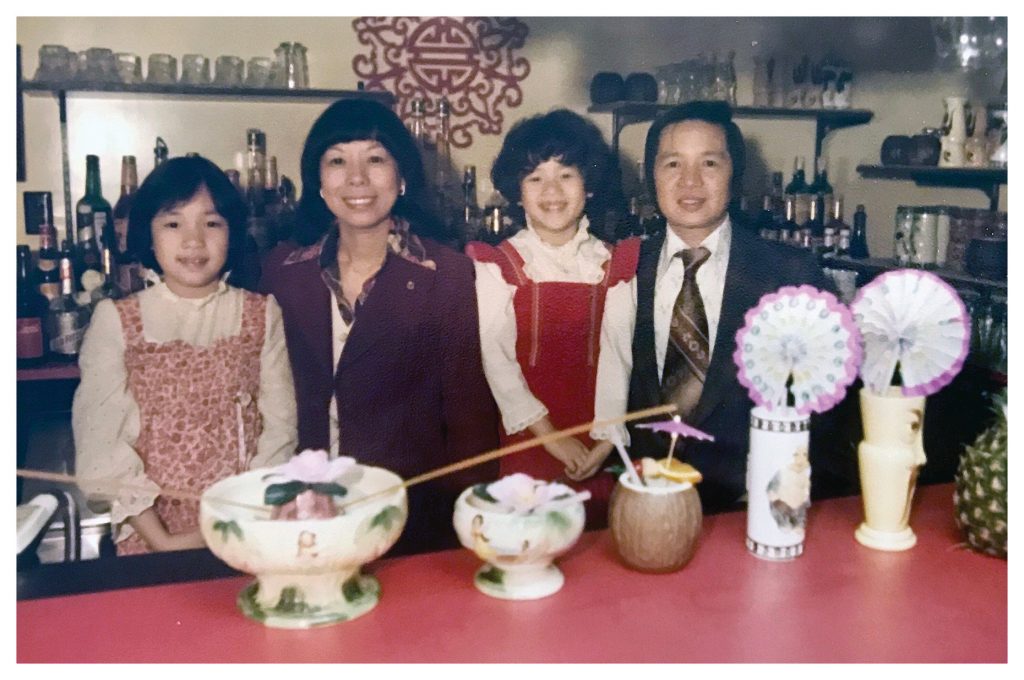 When the pandemic hit last spring, the sisters' home away from home became a classroom for their own children, a small silver lining to emerge from the turmoil that included closing their dining room to customers. "They hunkered down on the tables, we got a stronger WiFi, we just did it," says Wong Miller. "I considered it a blessing in a way because I knew that they were safe coming with me to work."
Although Mike and Helen didn't intend for their daughters to carry on the business, after continuing their educations and both earning master's degrees, they've poured themselves into it. They helped open an Ohio location in Hyde Park, and Susanna and husband Guy have been working to launch a national cooking sauce brand.
Like other restaurant owners, the pandemic has forced tough decisions, including laying off staff—some of whom have been with the family for two decades—and a switch to carryout only until dining rooms opened back up in the summer. They also faced challenges unique to the divisive times that their industry cohorts likely haven't: abusive prank calls. "For the past three days, someone has called our restaurant maybe 100 times a night saying all kinds of inappropriate, racially charged craziness," says Wong Miller. "We've had so many phone calls, Oh, are you making bat soup? Are you guys serving COVID-19 specials?" says Wong Burgess. They take it in stride, though. "I would say 99 percent of the community doesn't tolerate that," she says.
The Wong sisters can feel brighter days ahead. The dining room is open—still socially distanced, of course—and their parents, now in their 70s, have received vaccines. Aside from being able to travel again, Wong Burgess says they're all looking forward to getting back to what they miss most about running a restaurant: "It's where people go to celebrate and be together."
Facebook Comments