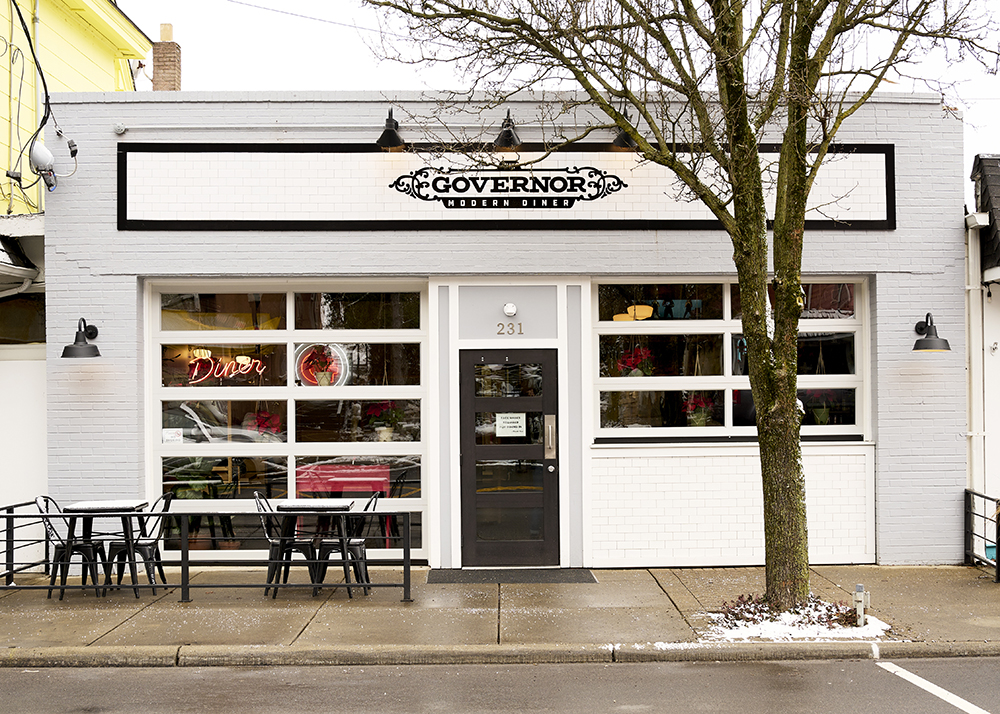 Inside a small storefront on Milford's Main Street, The Governor playfully elevates diner classics. The restaurant's cozy interior reflects this 21st century diner aesthetic with walls covered in subway tile and a full bar—featuring craft cocktails—standing in for the traditional counter.
In true diner fashion, breakfast is available all day. If you're looking to greet the morning with decadence, try the ricotta toast. It's a thick slab of brioche toast smothered in ricotta and fresh, seasonal jams. A dash of lemon juice and a pinch of sea salt counter the sweetness of this dessert-like dish. Sandwiches also get an inventive twist here. The "Governor Tso's chicken"—a crispy fried chicken breast glazed with a General Tso's–inspired sauce, topped with coleslaw and served on a toasted sesame seed bun—is a gigantic, happy mess of a sandwich, but its subtlety is what stood out. The sweet glaze faintly evokes the namesake "General" while letting the sublimely fried chicken lead the charge. Order a side of crinkle cut fries and ask for the house-made Maple Thousand Island dipping sauce. (You'll thank me later.)
By the way, if you're wondering how The Governor got its name, look at the back wall. You'll see a massive silhouette of former Ohio governor (and Milford resident) John Pattison. This pop-art portrait is a perfect illustration of the restaurant—rooted in tradition yet unapologetically modern, and proudly local.
The Governor, 231 Main St., Milford, (513) 239-8298
Facebook Comments