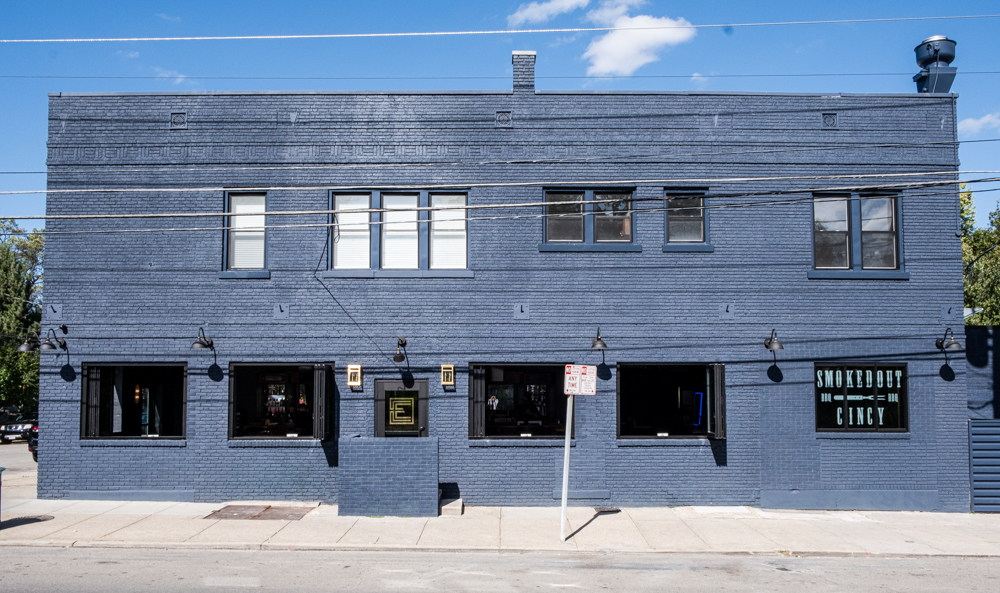 After a 35-year run by Oakley bar The Establishment, brothers Troy and Brendan McAndrews have taken over and revamped the place, overhauling its interior and patio and partnering with local business Smoked Out Cincy to serve its barbecue in the bar and at an attached walk-up window.
The building and business were listed for sale in late January, and the McAndrews placed their offer the first day it went on the market. As new owners of the neighborhood bar, the brothers wanted to bring a family- and dog-friendly environment to the location to match the demographics and interests of the surrounding area.
"We have been long-time patrons of the former Establishment and have lived nearby for almost 15 years," Troy says. "We knew the building had a ton of potential that needed to be released, and the area needed something to match its resurgence."
The renovations included adding large operable windows in the front of the building and 60 percent more interior and patio space. "The only thing original to the building is the bar, which was stripped and restored, as well," Brendan says.
Troy and Brendan collaborated with Smoked Out Cincy to create the menu. "An associate of Smoked Out who is a long-time patron of The Establishment reached out to us when they heard we were the buyers," Troy says. "After one short meeting, it was evident that their restaurant knowledge and personalities were going to be a perfect fit."
Some of the crowd favorites, the brothers say, include the brisket Philly, cheese curds, chicken wings (smoked then deep fried), and appetizers. A kid's menu is offered, as well, featuring mini corn dogs, chicken fingers, and mac and cheese.
In addition to a full bar, The Establishment has also collaborated with Blue Ash–based brewer Fretboard Brewing Company to create a bespoke craft beer. "Fretboard brewed the 'E' lager for us, which has been a huge hit, as well as our selection of bourbons and 12 beers on tap."
The McAndrews hope The Establishment will become a regular neighborhood gathering spot, and they believe the space's diverse seating options and games available for both kids and adults will suit a variety of outings. "They can enjoy the bar feel in the front room," says Tony, "a more cocktail/restaurant feel in the back room that features its own bar, the crushed limestone patio with a fire pit and lounge furniture, or the paved patio area with tables and chairs."
The Establishment, 2900 Wasson Rd., Oakley, (513) 631-9000
Click through our gallery to view more photos of The Establishment:
Facebook Comments