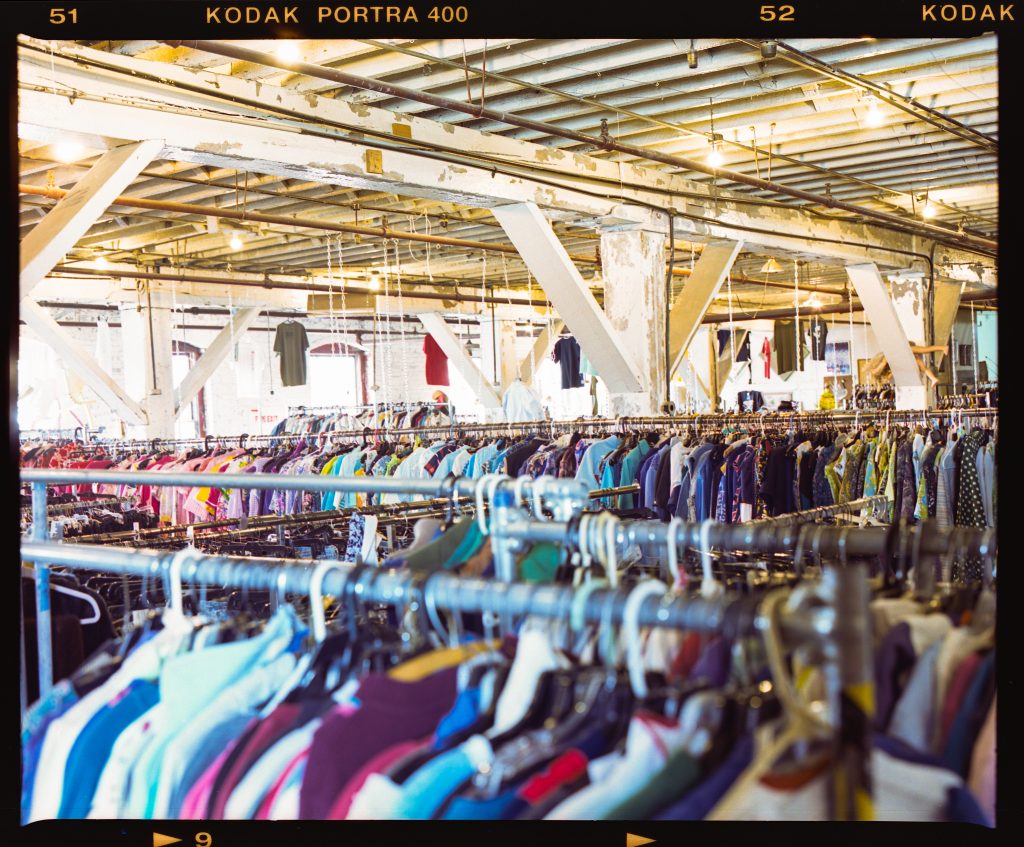 Stu "Vintage King" Nizny and Amanda Hale run a vintage clothing empire. Their 10,000-square-foot warehouse in Lower Price Hill called Pixel Alpha Base Warehouse, which houses both of their respective businesses, Pixel 19 Vintage and Sweet Dahlia Vintage, is filled to the brim with more than 300,000 pieces of clothing from bygone eras. Whether you want a '50s biker jacket, '70s tweed skirt, or '90s band T-shirt, they have the garments to scratch your deepest vintage itch.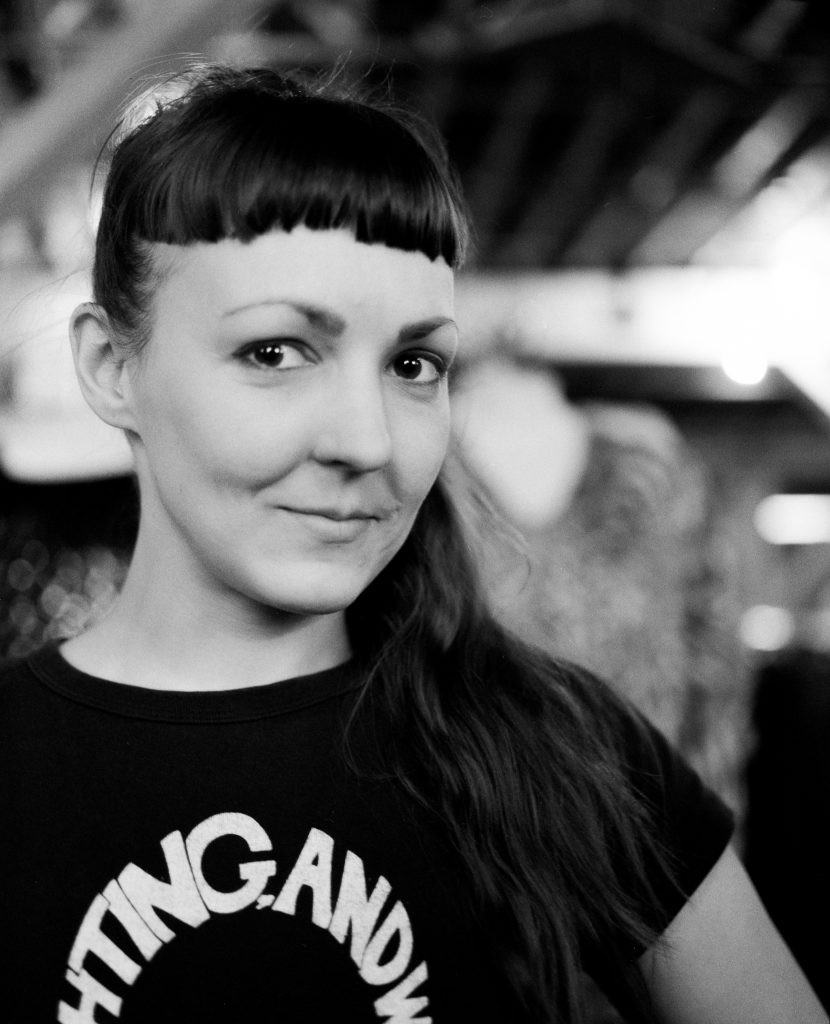 "We're offering something that nobody else in the world offers," Nizny says. "This size, this much inventory, all hand-picked, authentic vintage." Nizny and Hale average 100-hour work weeks to keep the inventory fresh, all while keeping up with constant calls, texts, and emails they receive from vintage-lovers looking to visit the by-appointment-only warehouse. Their workdays aren't about to get any shorter, now that they're launching a second location in Clifton, set to open this spring.
Nizny and Hale, along with new business partner Troi Gray, are opening a boutique storefront called Vintage Clothing Art N Facts in the former Jenco Brothers' Candy space at 224 West McMillan. While the bulk of their vintage inventory can still be found at the warehouse, the trio will debut a smaller, more focused selection in Clifton, and customers won't have to schedule an appointment to visit. Nizny will curate higher-end clothing items; Hale will provide choice cuts of denim; and Troi will sell an assortment of antiques, art, and artifacts. "The pieces we've gathered have some type of historic value," Nizny says. "That's why I like to tell people we're archaeologists, because we're buying and selling history."
For Nizny, this expansion brings him closer to home. He's been a resident of Clifton for decades and has witnessed the work that Clifton's college-aged residents have done to revive the neighborhood's arts scene. He also recognizes that millennials make up a large majority of his customers, because they have a clear affinity for sustainable fashion. "I feel blessed and grateful that the community embraces, appreciates, and supports what we live and breathe, our passion," says Nizny.
224 West McMillan, Clifton, 513-476-2333
Facebook Comments