Near the tip of the Mitten State—approximately at your ring finger—sits a fresh-water beach town in no hurry to speed up. Petoskey, Michigan, is a coastal hub where mornings should be met with a leisurely coffee, a hearty breakfast, and an earnest promise to let the day take you where it may. You can walk along the water, keeping an eye out for Petoskey Stones, or get lost among the maple trees at Bear River Valley. When you're ready for a bite or a beer, Petoskey's downtown knows how to keep its guests entertained with bars, breweries, and restaurants on par with Traverse City—northern Michigan's largest city, located less than 70 miles away via a scenic drive along Lake Michigan and Grand Traverse Bay.
Where to stay
There are two things you absolutely must do while visiting Petoskey: Park your car, and walk everywhere. Stafford's Perry Hotel, located in the charming downtown Gaslight District, is the ideal location to explore the compact city by foot. Built in 1899, the Perry Hotel is full of historic architectural touches like a wraparound porch and original moldings. The guest rooms range from quaint to luxe with optional amenities like a bayside view, suites, or for larger parties, the ability to rent the Perry House—a separate property that sleeps up to eight guests. For a casual evening, stop into The Noggin Room Pub, located on the hotel's lower level. It's the perfect place to catch live music or grab a nightcap and cozy up next to a fireplace.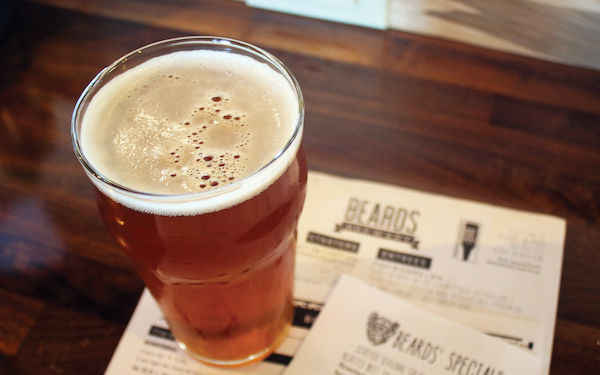 What to eat
Cut through Pennsylvania Park and pass by the statue of Ernest Hemingway, arguably Petoskey's most famous resident, to Julienne Tomatoes. The café and bakery specializes in house-made soups, sandwiches stacked between locally sourced Crooked Tree Breadworks' bread, and breakfast staples such as cherry pecan french toast and quiche made with farm fresh eggs. Whether you fancy breakfast, lunch, or something in between, don't leave without sampling the made-from-scratch pastries. When you're ready to let loose and get your craft beer fix, pop into Beards Brewery less than a quarter-mile walk away. The bayside microbrewery features 20 taps and a diverse menu to pair with whichever brew or flight you choose. Standouts include the Maple Stout, which compliments the house-smoked pulled-pork sliders, and the Owlmadillo IPA, made with Amarillo hops, perfect for drinking between bites of sweet and spicy BBQ chicken and pineapple pizza.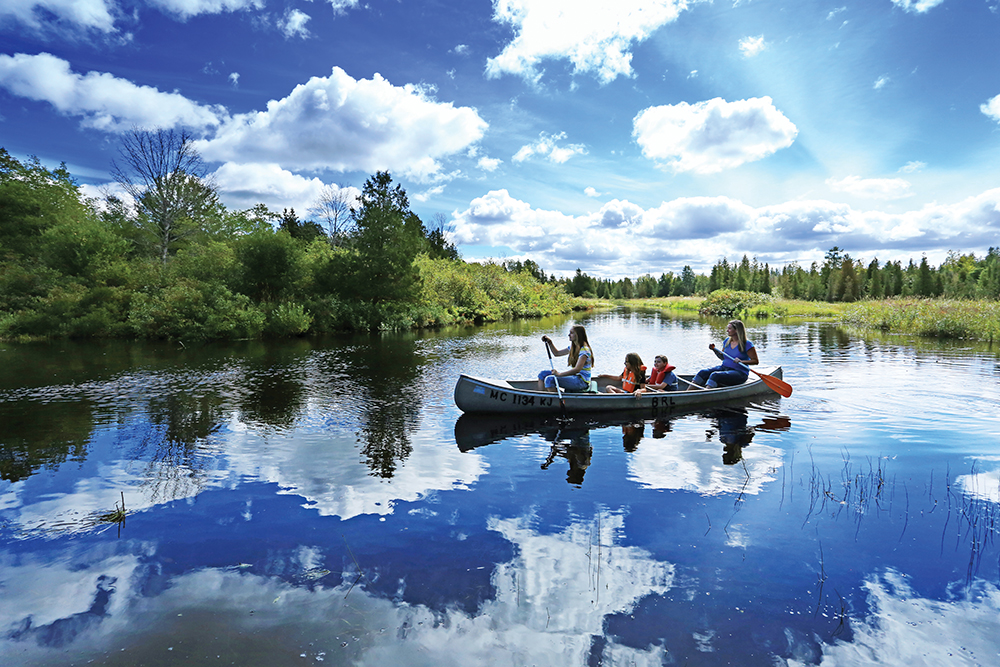 What to do
Petoskey's charm is evident in its bustling boutiques and shops, many of which feature local makers. Walk from shop to shop while stopping to admire the picturesque parks, and you can see why so many artisans are inspired by this Great Lakes town. Located on East Lake Street, Somebody's Gallery offers more than your standard, white-wall art gallery. In addition to beautiful paintings, furniture, and artistic home decor, it features sculptural jewelry pieces that add unexpected creativity to your day-to-day wardrobe. Closer to the water on Bay Street, Shed Fine Goods features ceramics, rugs, scarves, and more, curated in a rustic, minimalist space just steps from Little Traverse Bay.
---
Side Trip: The Tunnel of Trees
Driving down highway M-119 beginning at the coastal town of Harbor Springs is an escape without ever having to leave your car. The colorful foliage—a gift from Michigan's bounty of evergreens and hardwoods—that lines the highway for about 20 miles is known as the Tunnel of Trees. The trip is best made during fall in the late afternoon as the low sun creates an ephemeral glow behind the trees and sparkles off the distant waters. Make a day of it and stop at Pond Hill Farm, about five miles into the Tunnel of Trees, where you can enjoy a winery, craft brews, and seasonal activities including a pumpkin patch and squash rockets. Because who could pass up the opportunity to slingshot fruits and vegetables into an open field? Certainly not us.
Facebook Comments