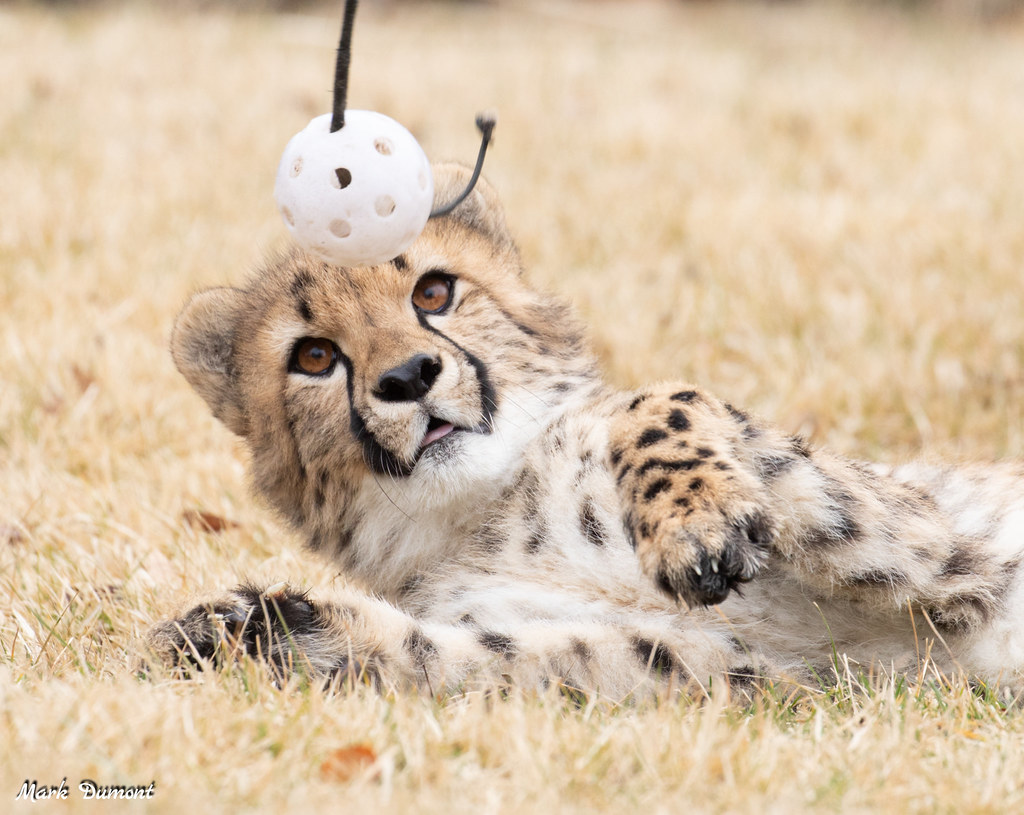 Local animal lovers may be grieving the ongoing closure of the Cincinnati Zoo and Botanical Garden as COVID-19 concerns extend into the summer months. The zoo has had to think on its feet, turning to virtual tools to bring annual staples—such as the Zoo Babies series, which ran from May 1 to 31—into homes across the tri-state. If you missed out on the zoo's social media posts and photo albums, check out five of our favorite zoo babies that everyone should have the chance to meet.
[NOTE: Read the zoo's policies for reopening to members on June 10 and the general public on June 17.]
Baby Wallaby
The zoo's newest addition is a lively little joey! On May 23, the zoo announced that after weeks of moving around in mom Ava's pouch, the baby wallaby finally released itself from quarantine by peeking out into the world for the first time. The marsupial is unnamed for now, and according to the zoo, it will be at least a month before it starts to grow fur and can leave the pouch to hop around on its own.
---
Riley the Okapi
Is that a zebra? A horse? An antelope? Riley the okapi is actually part of the giraffe family, which is evidenced by the long, prehensile tongue that it uses to munch on leaves. This unique zoo baby was born to Kuvua and Kiloro on January 13 and is known for being shy. Okapi come from the Ituri Forest in Africa and often hides in the shadows, lending to the mystique that surrounds these gentle, beautiful creatures.
---
Theo the Giraffe
Theo may be taller than most zoo babies, but his spirit is just as youthful. He was born on November 23, 2019, to parents Cece and Kimba. Theo shares the Dobsa Giraffe Ridge habitat with half-brother Fennesy (or Fenn, for short), who was born on June 17, 2019. The zoo exclusively hosts Masai Giraffes, also known as Kilamanjaro Giraffes, which hail from the African savanna and are characterized by their jagged spots.
---
Lucille the Bearcat
Nothing says Cincinnati like a baby bearcat! Lucille was born on September 12, 2019 and ventures outside the zoo to make appearances at University of Cincinnati athletic events. This lovable mascot, also called a binturong, is more closely related to small predatory mammals like civets and mongoose than she is to cats or bears. In addition to being adorable, Lucille and other bearcats smell like fresh popcorn because of a special chemical that's involved in the digestive process.
---
Kris the Cheetah
Baby cheetah Kris is cute as can be! She was born on July 7, 2019, and has been accompanied by companion rescue dog Remus ever since. Though Remus may not be able to keep up with Kris as she gets older (cheetahs can reach speeds of up to 70 miles per hour!), both animals currently love to stay active inside of their enclosure. Playing with footballs and soccer balls often turns into a friendly wrestling match that showcases the level of trust between the two species.
Facebook Comments