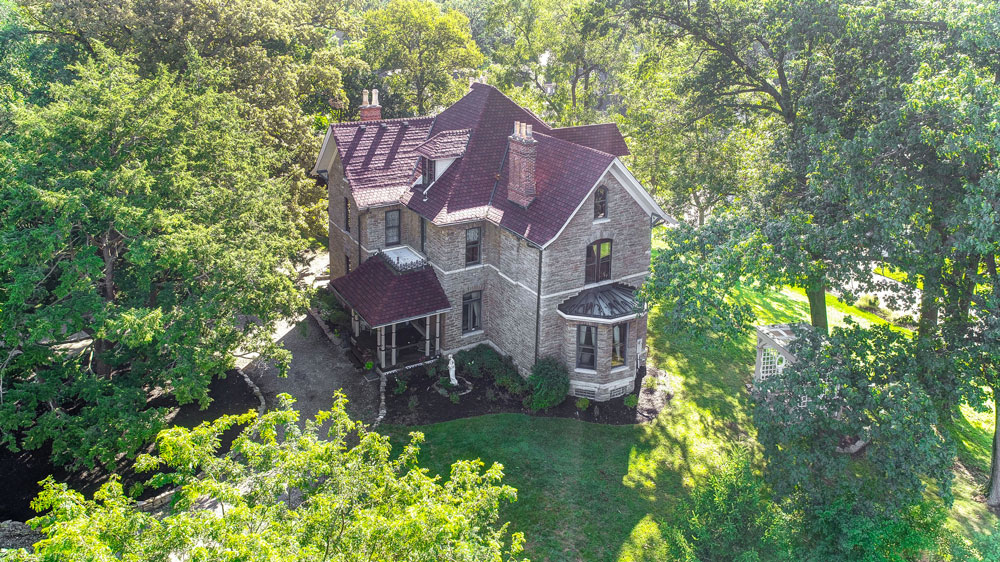 This home has a local history pedigree to be sure: Aston Oaks Manor was built back in 1872 by renowned Ohio physician and naturalist John Aston Warder, who would go on to found the American Forestry Association. But the property, sitting on a hill overlooking the Ohio River, has historic roots that go deeper still. It was once owned by John Cleves Symmes—who bought it in 1788 from a little outfit called the Continental Congress. U.S. President William Henry Harrison, then a young soldier, bought the tract of land after eloping with Symmes's daughter Anna in 1795. The Harrisons later lived on their own farm there in the 1830s, where he grew corn and even distilled his own whiskey before his ill-fated 1841 inauguration (indeed, the William Henry Harrison Tomb State Memorial sits just a couple miles downriver).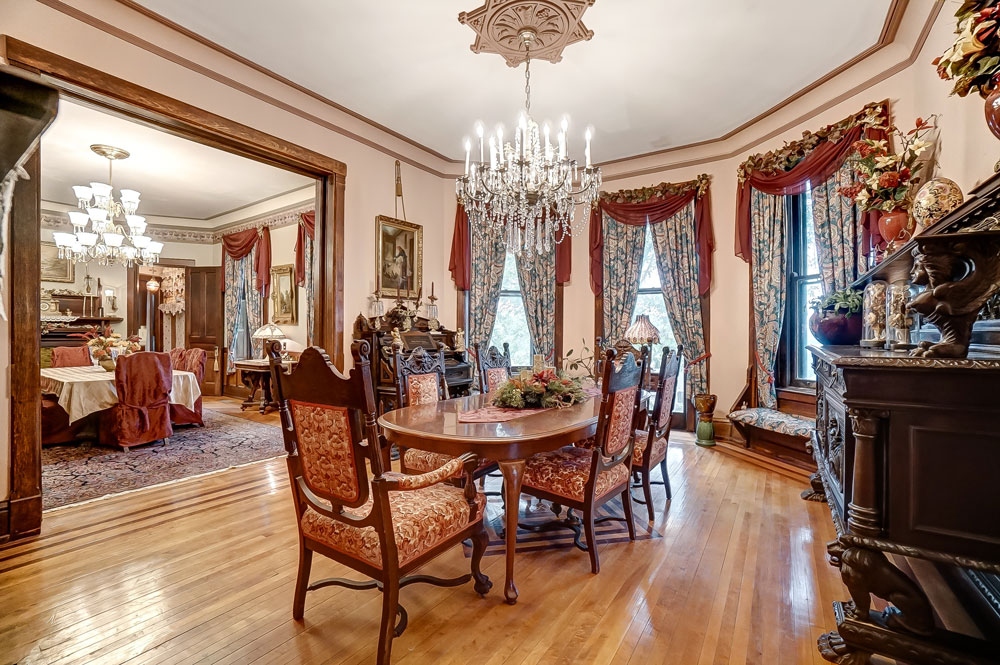 Warder bought the property from Anna in 1855, and eventually built the eight-bedroom home that stands today. Listed on the National Register of Historic Places, 10 Muirfield Drive is three stories of natural stone, trimmed and fitted with oak, maple, and cherry hardwood harvested from the surrounding forest. Some original features include crown moldings, chandeliers, pocket doors, Italian mosaic floors, two dining rooms, a master bedroom with views of the river, and a stone carriage house that adds another family room, bedroom, and full bath. A detached four-car garage and an updated chef's kitchen make modern living comfortable, while quirkier features such as a dumbwaiter and bathroom (non-working, but complete with wooden toilet tank) keep the past top of mind. The home's sellers would welcome a single-family buyer, but the buildings are also zoned as a bed-and-breakfast, ideal for an enterprising entrepreneur.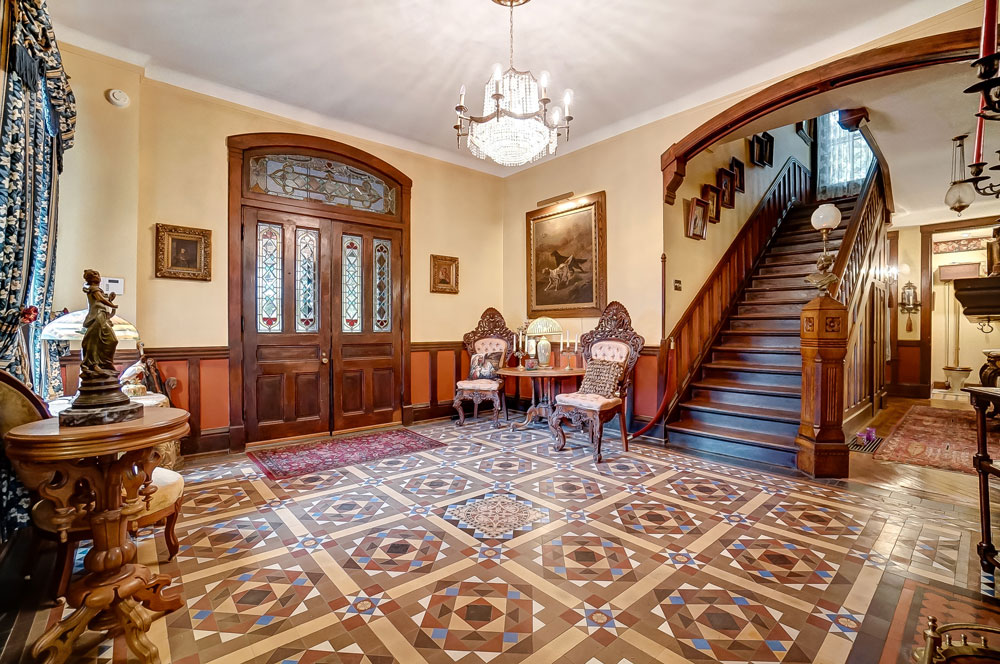 Though a handful of newer homes sit nearby, William Henry Harrison's distant view of Kentucky has remained much the same as it was nearly 200 years ago. Speaking of historic roots: If you're more interested in living history than in the long-gone kind, you can't miss Warder's own spectacular English Oak on the lawn, the largest such tree in the country.
Click through our gallery to view more photos of this home:
Facebook Comments