According to Kampuchea Kitchen owner and head chef Thearvy Long, customers have come from as far as Lexington and Dayton for his food. That's because it's authentic Cambodian cuisine and the Ft. Thomas restaurant is one of the few places in the region that serves it. For Long, opening this spot last summer was a homecoming of sorts. He spent decades working at other kitchens in the area before deciding to cook the food he grew up on.
Since this was my first time eating Cambodian food, Long's son-in-law, Kevin, graciously walked me through the menu. I started with the bean paste bun and I'm glad I did. The soft, buttery bun, filled with a slightly sweet red bean paste, was almost like a dinner roll with marmalade. It was the perfect way to start the meal.
The bread was also the star of the num pang, a Cambodian sandwich similar to the Vietnamese banh mi. Kampuchea Kitchen serves theirs on a crusty, chewy baguette with a choice of pork, beef, or chicken. What deliciously sets this sandwich apart from any banh mi I've ever had was the fresh papaya/carrot salad and the pleasantly tingly chili aioli.
For dessert, I went with the mango sticky rice, a generous plate of coconut sticky rice topped with peanuts, sesame seeds, toasted coconut, and strips of fresh mango. This was hard to finish after my big meal. Luckily, the dish travels well, no matter where you're coming from.
Kampuchea Kitchen, 1045 S. Ft. Thomas Ave., Ft. Thomas, (859) 814-8012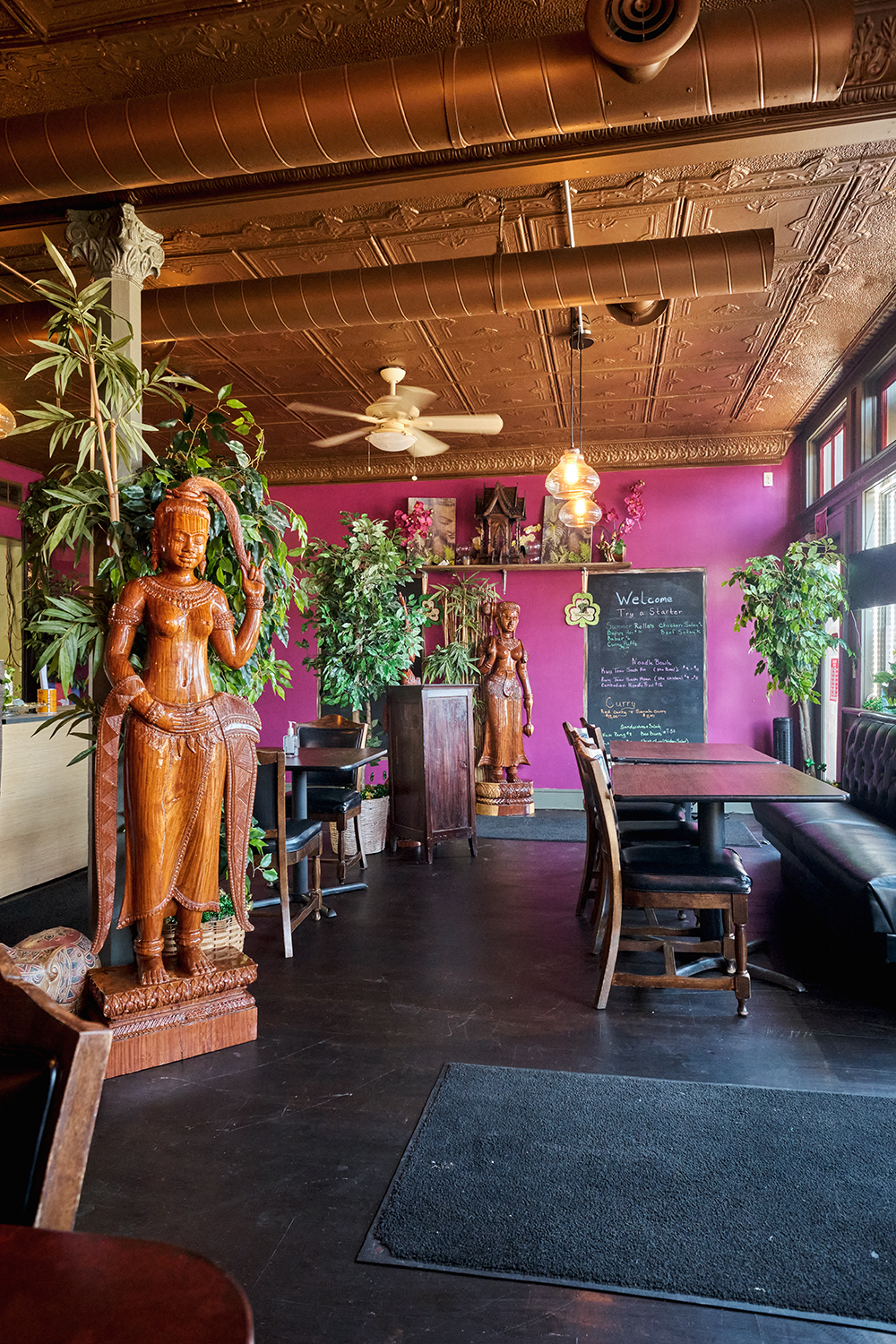 Facebook Comments