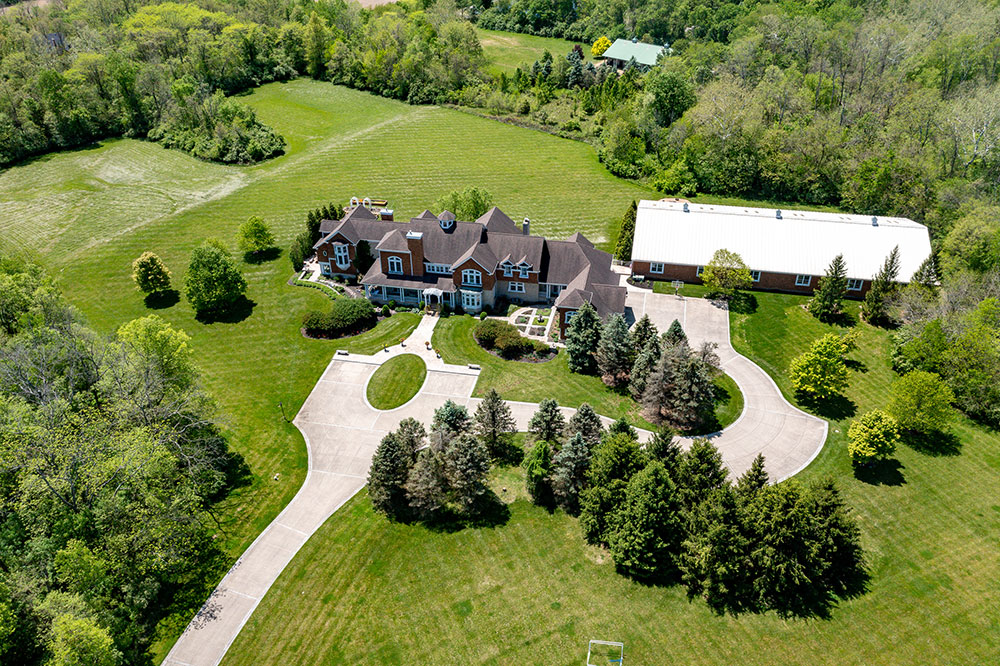 6805 State Rt. 48, Springboro, $2,495,000
The kids knew it because of the Hagdome.
There were plenty of other reasons to know about the house, given that it's easily one of the largest in Springboro. But members of the Dayton/Cincinnati soccer community knew it as more than just a 13,000-square-foot mansion in the countryside. They knew it because it was the house with a full-size indoor pitch and an owner willing to throw open the doors to pickup games and practices. They had William Hagerty to thank for that.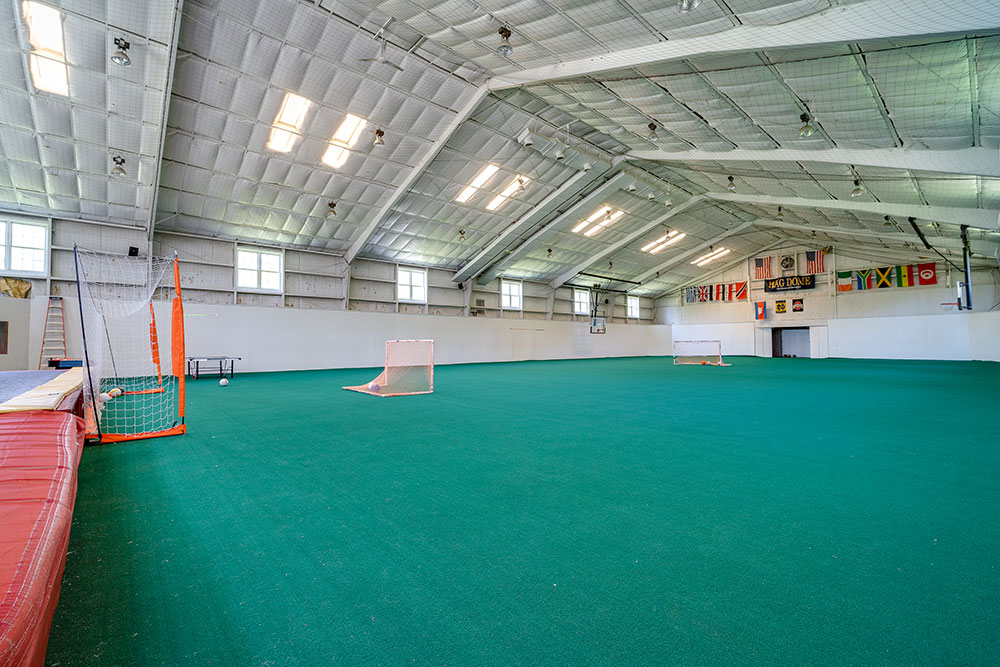 As the story goes, Hagerty, a Dayton-area dentist and Alter grad who later played for Notre Dame, promised his soccer friends that the next home he built would have an indoor field suitable for year-round pickup games. The dentist followed through on a grand scale, tacking onto his 25-acre property a pitch as big as the house itself, complete with a carpet of green turf, movable goals, and a couple of basketball hoops, just in case players felt like switching gears. Players came from far and wide to experience the legendary field in person.
The house sits just five miles away from Springboro, shrouded from a country road by acres of trees. A winding drive opens to a vast estate that wouldn't be out of place along an east coast shoreline with its cedar shingles, soaring windows, and deep, breezy porches. Inside, you'll find seven bedrooms, nine bathrooms, and plenty of sunny spaces fit for work and relaxation.
And while the Hagdome is there in the side yard when you feel the urge to burn off some soccer steam, this estate isn't just about the game, though the golf simulator and full-size fitness studio in the grown-up Candy Land of a lower level admittedly do cater to a specific sporty crowd. That lower level, referred to by listing agents as the "entertaining wing," is home to the basement trifecta of wet bar, rec area, and a three-screen movie theater. And if that wasn't enough, it's got its very own pathway to the Hagdome.
Facebook Comments