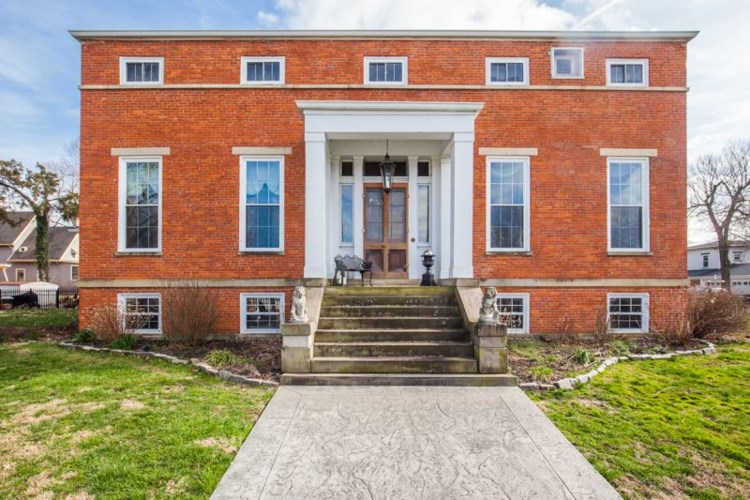 Somerset Hall sits on a lot that takes up half a city block, just steps from the Ohio River in Ludlow. Known locally as the Kenner-Closson Home and formally as Somerset Hall, this five-bedroom, two-bath Greek Revival structure is more than 170 years old.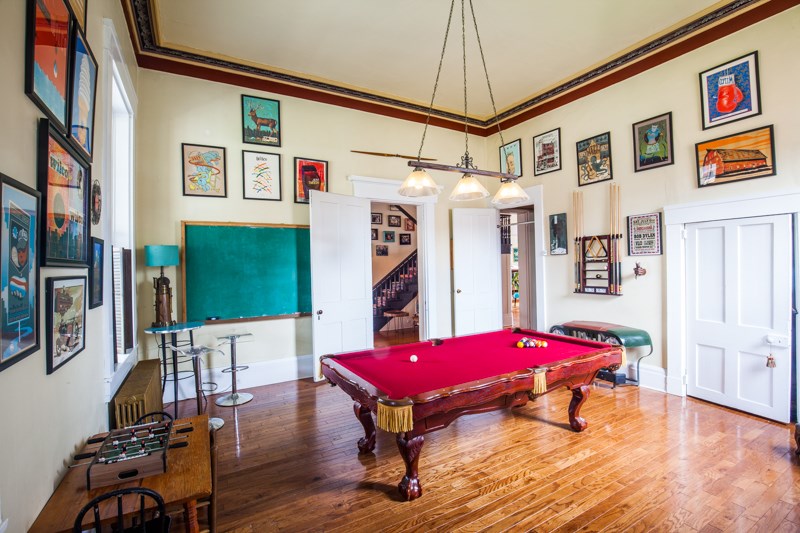 Louisiana plantation owners and brothers George and William Butler Kenner, who'd married sisters from Cincinnati, wanted a seasonal escape from the blistering Louisiana heat. George found his in nearby Elmwood Hall, then sold a portion of his property to William in 1845. Listing agent Joy Amann says at the time, Ludlow was positioned to be an enclave of the rich and famous. Back in Louisiana, the Kenner brothers were prominent businessmen and had inherited massive plantations that are now the site of New Orleans International Airport. "Given the Kenners were accustomed to using the best of resources suggests an accomplished architect," Amann says. "The original architect has never been identified."
Kenner slaves were in residence during the summers, and the proximity to freedom led some of them to escape. It's impossible to verify, but local legend holds that Somerset Hall's basement served as a stop on the Underground Railroad when no Kenner was home in the winter. Kenner sold out in 1852, the year before he died of yellow fever.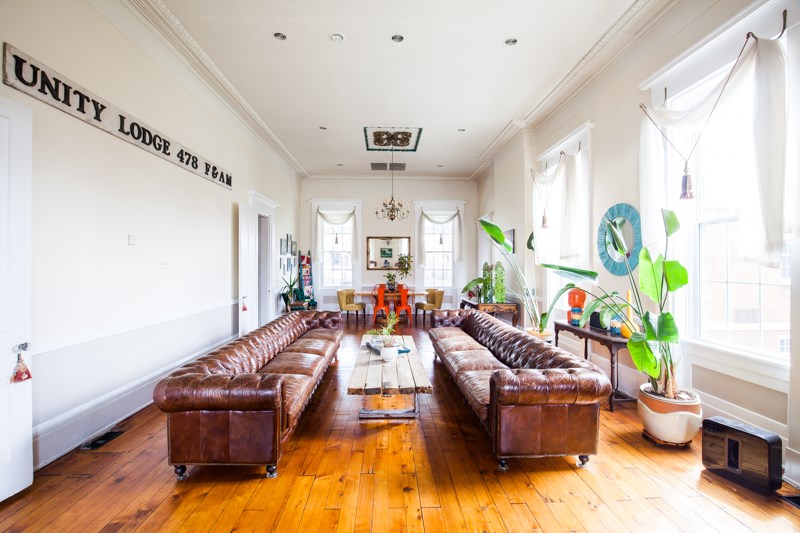 A long list of prominent Cincinnatians, including well-known balloonist Richard Clayton and Cincinnati jeweler Henry Jenkins, were owners. But most notably, the Closson family (owners of the now-shuttered eponymous art gallery and furniture store) took over in 1875, using it as their family home, until selling it to the Masons in 1926. When the Masons moved on, subsequent owners brought the space back to life. "We have done our best to make a really large space comfortable and lived in," says current owner Wes Dorger. "We've had dozens of large family gatherings, hosted a historical porch party, and even had a concert in the great room with 70 people in attendance."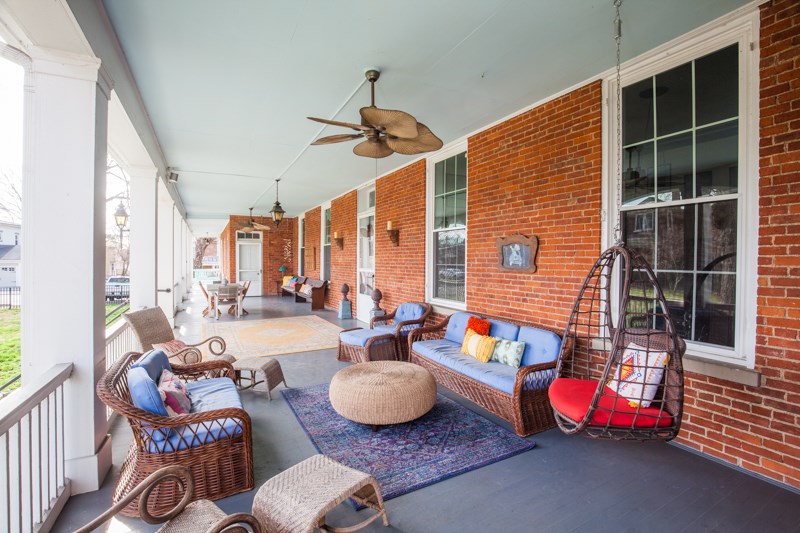 The front of the home is a traditional formal entry with a pair of stone lions flanking the staircase, a large lantern porch light, and an oversized front door. Inside, the house's history is plainly visible in the original hardwood floors and the egg and dart detail on the crown molding. Natural light floods through massive windows in the shotgun living room, which features an ornate chandelier and the original lodge sign. The kitchen channels its historic nature with a 10-burner range, a farmhouse sink, and a dozens of drawers. The winding staircase takes you to the upper level and the low-ceilinged bedrooms.
But the best feature has to be the house-length porch that spans the rear of the structure. "During the spring and summer our porch becomes our living room," Dorger says. "We eat, play, and work out there." At 120 feet long (that's enough room for two separate cornhole courts, with space to spare), it's said to be the longest porch in Kentucky. "To have so much space both inside the house and outside yet still be literally in the middle of town," says Dorger, "is just one of the things that makes this place so unique."
Click through our gallery to view more photos of this home:
Facebook Comments