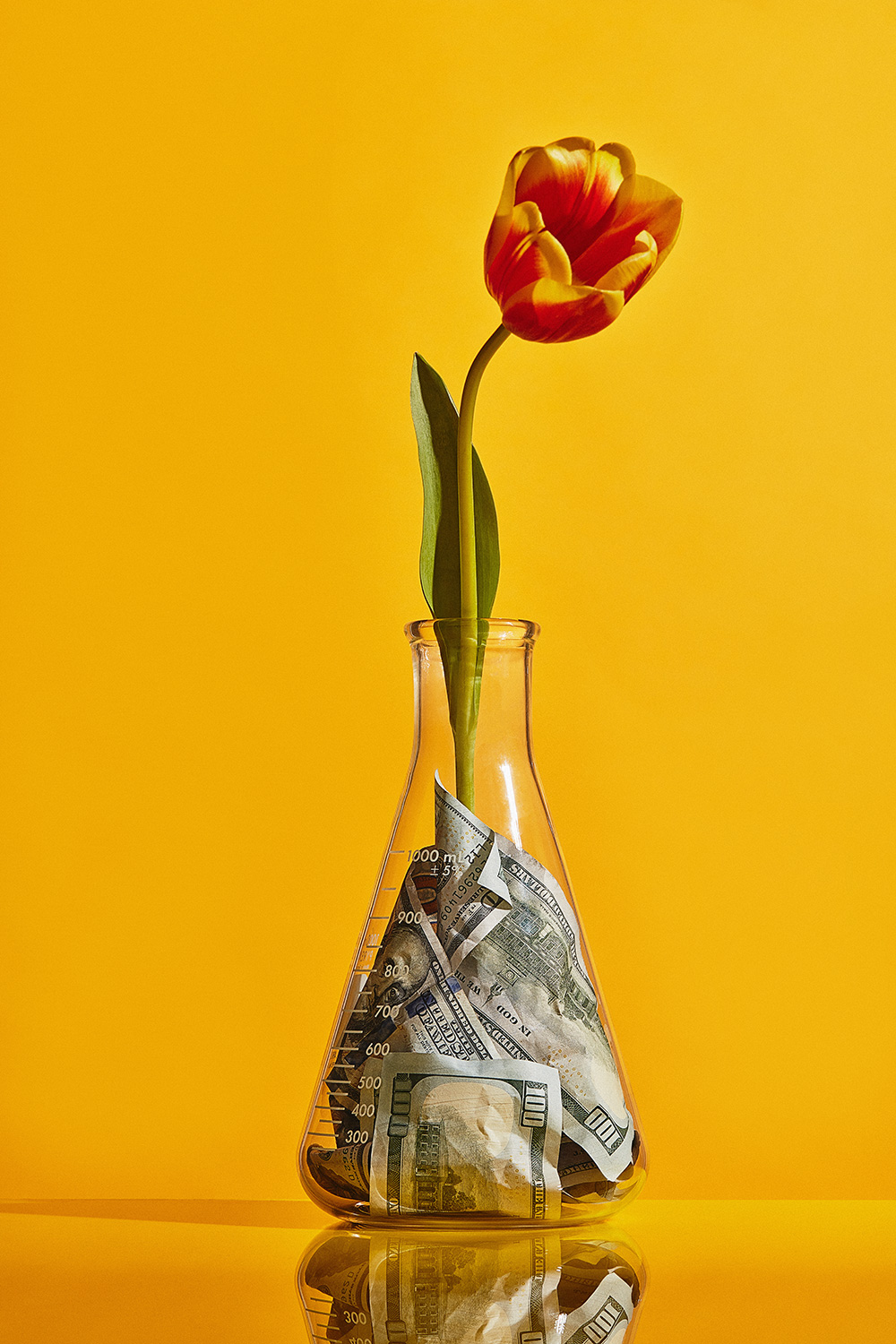 I had no idea how successful it would be," says C. Jacqueline Wood, one of thefirst recipients of a $15,000 Globe Grant from People's Liberty in 2015. The founder and director of the Mini Microcinema, or "the Mini" as she affectionately calls it, she used the funds to transform the small storefront outpost of People's Liberty's office at 1805 Elm St. into a fully functioning arthouse cinema, complete with popcorn and theater-style seating.
An artist and filmmaker, Wood felt Cincinnati was missing a strong alternative cinema community and dreamed of screening films outside the mainstream for free, and paying those filmmakers. The Mini became a microcosm of People's Liberty's larger philanthropic ethos: Give funding power directly to the people with big ideas instead of organizations and established nonprofits, then empower those people to make changes they want to see in their community.
"The inspiration of this thing is really, 'Could we do philanthropy differently? Could we do community development in philanthropy differently? Could we invest in a place by investing in people directly?' " says Eric Avner, CEO of People's Liberty. "I think we've made a difference. I think we've changed some culture. I think we've raised some eyebrows. We've had people question, 'What can philanthropy do?' It doesn't have to always be the traditional methods, and I think we've sort of set a course for what place-based philanthropy looks like in a community like Cincinnati."
Started in August 2014 and powered by the Carol Ann and Ralph V. Haile Jr./U.S. Bank Foundation, People's Liberty set a limit of five years of experimentation to answer questions Avner and the core PL team (including Jake Hodesh, Aurore Fournier, and Megan Trischler) posed: What does a foundation outpost look like? How can that outpost engage people directly? What's the best way to do that?
The basic outline of funding boiled down to year-long $100,000 Haile fellowships, $15,000 Globe Grants to transform the office white box space on Elm Street, and $10,000 Project Grants. To date, more than $1.9 million has been awarded via 64 Project Grants, 11 Fellowships, and 17 Globe Grants. Almost any idea was game. Start a newspaper for incarcerated individuals, like PL fellow Tracy Brumfield's RISE? Absolutely. Open a Turkish coffeehouse and have Globe grantee Melissa Aydogan's mother tell your fortune? Why not? Create a mobile sound studio and instrument showroom, like Project Grant recipient Rachelle Caplan? Go for it.
People's Liberty became a by-word for the community-conscious crowd, an opportunity to invigorate not only the Elm Street location but the Greater Cincinnati community as a whole. "If you're any business in town, you pick up the newspaper and your young, talented manager-of-whatever reads about something in this city that was sparked by an encounter or a collision at People's Liberty, you suddenly feel like you're in a place where incredible things can happen," says Brendon Cull, senior vice president and chief operating officer of the Cincinnati USA Regional Chamber. "Then you start to think, 'How do I take this into the four walls of my organization?' "
Cull calls that "a big culture change…because I think it has inspired people to think differently about solving problems and also inspired people to think differently about how they invest in their community. Talent, which is what we're focused on at the chamber on a day-to-day basis, wants to be in a community where things like People's Liberty exist."
In late 2018, with the final year of People's Liberty in sight, Avner and his crew started to research and design what he called a "2.0 version." Replicating a successful business model is a sound move, but is it possible to recapture lightning in a bottle? "It was just one day in January when it was like, 'Wait a minute. What are we doing? Is this going to just create a mediocre sequel, or is this going to be as remarkable and jaw-dropping and interesting and groundbreaking as the original?' " Avner says. "And if it wasn't, we were doing it a disservice by continuing it." Ultimately, the group decided not to move forward with a second iteration.
All final grant programs under People's Liberty are set to wrap up by Labor Day. Events are planned in early November to share the findings of the experiment and celebrate its time in the community. But some fruits of the program will live on—the Mini, for example, has a brick-and-mortar home now in Over-the-Rhine, as does Globe Grant recipient Julia Fischer's Play Library. And the spirit People's Liberty brought to the city isn't likely to die off any time soon.
"Instead of, 'What are we going to do next, [it's] what are you going to do next?'" Avner says. "You have this network of people and a new skill set of building something pretty interesting. What are you going to do with it next?"
Facebook Comments